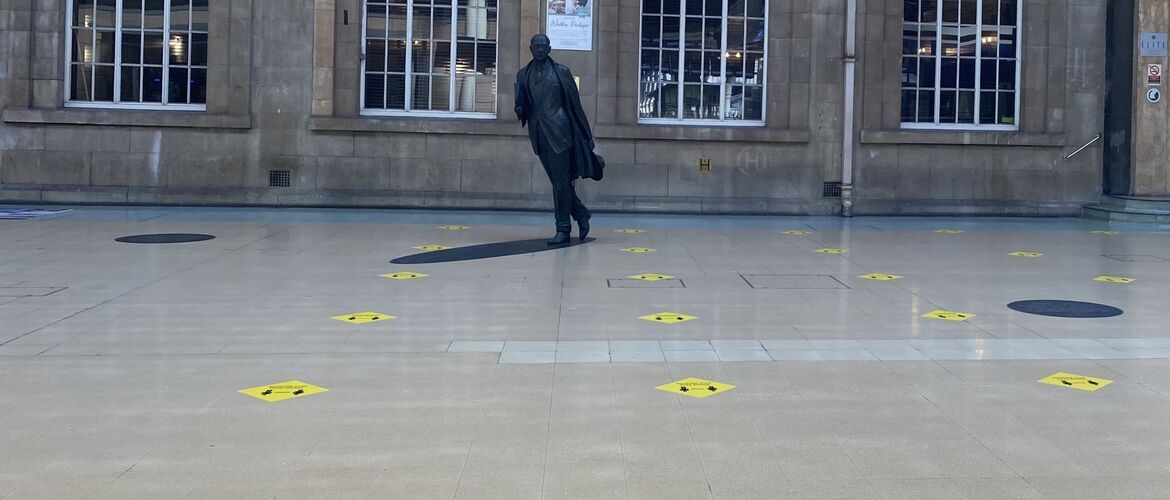 Social distancing signage has been implemented at Hull Interchange in a bid to stop the spread of coronavirus.
Hull City Council is encouraging people living and working in Hull to use bus stops located in open spaces throughout the city, while passengers are urged to avoid using Hull Paragon Interchange unless absolutely necessary.
Face coverings are now compulsory on public transport in Hull. Advice from the council includes urging passengers to avoid peak travel times, use contactless payment and wash and sanitise hands as soon as possible before and after travel.
Buses in the city are running a reduced timetable and limiting passenger numbers, for example a double decker bus will transport 20 passengers while a single decker will take 11 passengers.

Councillor Daren Hale, deputy leader of Hull City Council, said: "As businesses start to reopen and the city gets back on its feet, residents are encouraged to make a more conscious decision on how they travel around the city.
"We understand that people have had to change the way in which they live their lives, and now we are asking you to alter your travel habits.
"Only visit the interchange if it is absolutely necessary. If possible, use the bus stops located around the city centre that are in open and airy spaces, whilst maintaining social distancing.

"We all have a duty of care and need to work together to stay alert, so I'd like to remind residents to take personal responsibility for their actions and respect those around them."
"Due to reduced timetables and social distancing measures passengers may be waiting longer than usual for a bus, however the safety of our community is of paramount importance. We will continue to work closely with our partners at East Yorkshire and Stagecoach buses to ensure that a safe and reliable service will continue to be provided."
Find more information travel during the coronavirus pandemic on the East Yorkshire and Stagecoach websites.
The local authority is also urging commuters to walk and cycle when possible.
In February 2020, a 10-year cycling and walking infrastructure plan was launched to upgrade key routes and improve cycle paths for residents across the city.