From https://www.insidermedia.com/insider/yorkshire/work-underway-on-2.5m-retail-scheme | Thursday 20 December 2018
The mixed-use project is due for completion in May 2019.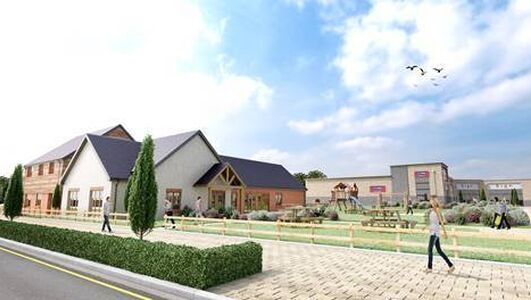 Work on a £2.5 million retail development is under way in Hull.
Ten retail units in Wawne Road between North Bransholme and Kingswood are being developed by Barnsley-based Priority Space.
The project is due for completion in May 2019 and will include a One Stop convenience store, a veterinary practice, pharmacy, bakery, takeaways and family restaurant. It also includes an extension of Broadacre Primary School, two new public parks and a new nursery.
The mixed-use retail development is being undertaken by a partnership between Hull City Council and property consortium KSHP, made up of housing developer Keepmoat, Strata Homes, Persona (part of Home Group) and Priority Space.
Adam Richardson, co-director at Priority Space, said: "We have worked closely with our KSHP partners and Hull City Council to design Wawne Road to meet the needs and requirements of the local community.
"We are committed to creating high-quality, sustainable retail and commercial spaces and are delighted to bring a variety of national and local brands to the area with a range of shops, food outlets and facilities for local people. Working with our partners, our aim is to be an integral part of the success of the regeneration of Kingswood."
Garness Jones and Barnsdales have been appointed to secure tenants for the commercial units.
Read the full story here.