From jamie.goodwin@hullcc.gov.uk | Wednesday 19 December 2018
New firm brings high-tech team of 10 under co-founders Scott Clark and Leon McQuade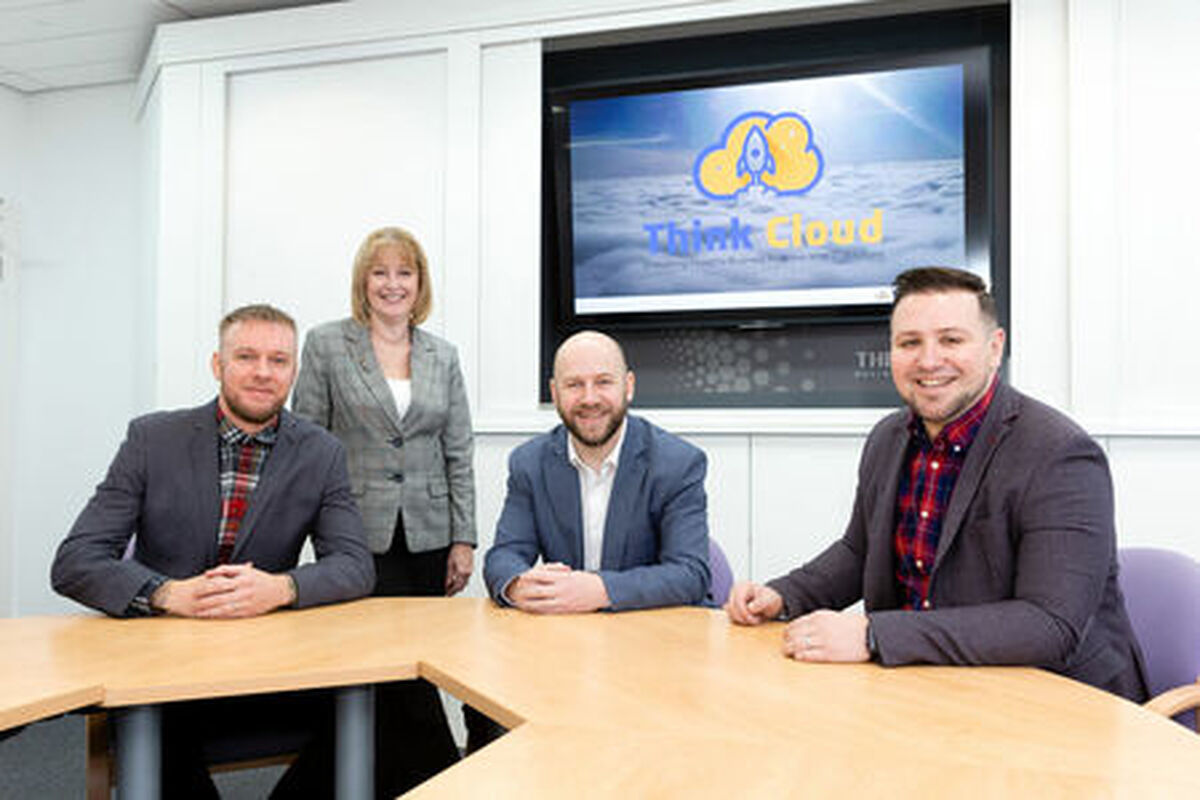 A new tech venture has been launched at The Deep Business Centre in Hull to offer new ideas beyond traditional IT support.
The creation of Think Cloud has brought together a high-tech team of 10 under co-founders Scott Clark and Leon McQuade.
The pair have worked together for the past three years and have a business relationship stretching over a decade.
Scott founded Virtual Networking Ltd as a start-up from his parents' bedroom in 2003, having previously worked as an IT contractor with several blue-chip companies. He now supports a portfolio of more than 150 customers including the Humber Bridge Board and KCOM Stadium, as well as charities such as Andy's Man Club.
He said: "Throughout this time, I have help companies to utilise technology to improve efficiencies and, in some instances, provide a key advantage over their competition."
Virtual Networking Ltd, twice listed in the top 50 IT companies by TechnoPlanet magazine, has now rebranded as Think Cloud, relocated from a business park outside Hull to the city centre base at The Deep and repositioned to offer services beyond IT support.
Leon, a "technology evangelist", was an apprentice carpenter and joiner before carving out opportunities in technology. His 20-year career has taken him from driving the five-fold growth of a construction sector business dating back more than 70 years to commercial director roles contracted by such brands as Ralph Lauren and Versace.
He said: "My dream is to make a dent in the universe by helping people to understand technology as a tool and enabling them to unleash their full potential."
The move to The Deep Business Centre, where Leon previously operated as a virtual tenant, gives Think Cloud a suite of 1,000 square feet with plenty of room for training in the company's own space and in the Business Centre's wider facilities.
Leon said: "We are also on the doorstep of the digital community at C4Di, but what we like most about The Deep is that it allows us to expand. We can see ourselves doubling in terms of space and people very quickly. We are thinking about where we want to be in three years' time and The Deep fits that ambition."
Freya Cross, business and corporate manager at The Deep, said: "The launch of Think Cloud is a really exciting venture for Leon and Scott and for everybody here. Crucially their understanding of technology is all about how they can help businesses in ways which even the business owners haven't thought of yet."