From michael.berriman@hullcc.gov.uk | Tuesday 2 July 2019
Julie and Zoe Omond launch new venture to offer a luxury combination of clinical and cosmetic beauty treatments.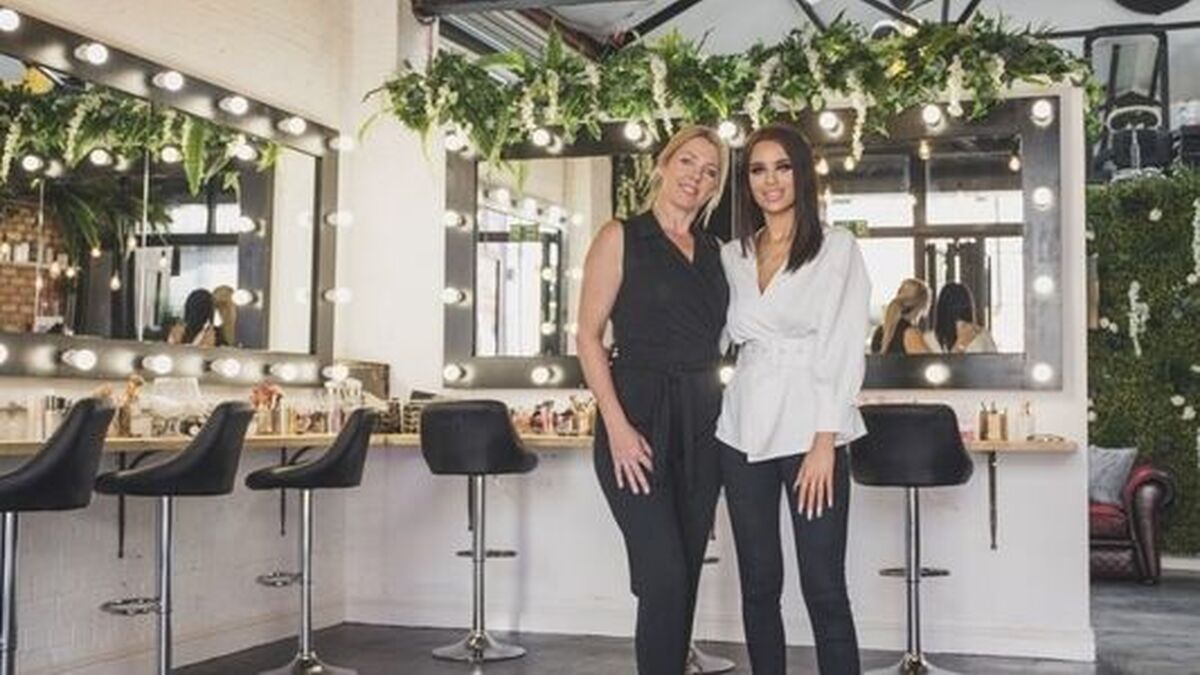 A mother-daughter duo have opened a new beauty salon in Hull's Fruit Market.
Julie and Zoe Omond have joined forces to launch their new venture, GH&36, offering a luxury combination of clinical and cosmetic beauty treatments.
With six dedicated treatment rooms, the open-plan beauty salon at 69 Humber Street offers treatments including microblading; dermal fillers; laser tattoo removal; anti-wrinkle injections; professional makeup application; eyelash tinting and shaping; manicures; pedicures; and a selection of massage therapies.
Set across two levels, professional makeup artist and beautician Zoe is based on the ground floor, with clinical practitioner Julie taking the first floor.
The salon offers a luxury combination of clinical and cosmetic beauty treatments.

Julie said the salon was inspired by beauty studios in cities like Manchester, Leeds and London and the unique atmosphere generated by the Fruit Market's ever-growing creative community.
She said: "We love the history and atmosphere of the Fruit Market area. As a florist years ago I used to get my flowers from down here, so it's wonderful we're now part of this new community, full of creative independent businesses.
"With more residents moving in to the Fruit Market, our salon will add to the offering of the area so it will become a one-stop-shop for people, with everything you need in one place."
GH&36 is the sixth new, independent venture to open in Humber Street this year.
The waterfront district which is being transformed by Wykeland Beal, the regeneration company formed by commercial developer Wykeland Group and housebuilder Beal Homes, as part of The Fruit Market LLP joint venture with Hull City Council.
Tom Watson, Development Surveyor for Wykeland, speaking on behalf of Wykeland Beal, said: "The opening of GH&36 adds yet another element to the Fruit Market lifestyle mix and, once again, we're delighted to be able to support the growth of a local, independent business.
"Only a few years ago the area around Humber Street was virtually derelict. Now there's a host of creative companies, fashion retailers, a grocery and convenience store, bridal boutique, gym, hair salon and now a beauty salon, as well as bars, restaurants and galleries.
"New residents are moving in all the time and are able to find all they need on their doorstep."