From jamie.goodwin@hullcc.gov.uk | Wednesday 3 July 2019
Development at the former Hedon Aerodrome site on the outskirts of Hull could create up to 4,480 jobs.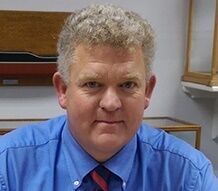 The proposed £200 million Yorkshire Energy Park will be "imperative" for inward investment, job creation and economic growth, according to some of the region's biggest business leaders.
The Yorkshire Energy Park is a potential new development at the former Hedon Aerodrome site on the outskirts of Hull that could create up to 4,480 jobs.

The energy park will include an energy centre, data centre and disaster recovery suite, space for established and start-up businesses to grow, education, training and research facilities, alongside associated short-stay accommodation, an outdoor building materials and testing facility, and brand new sports facilities for the community.
It will also include 54 hectares of green space, protected for 150 years for wildlife, as well as another 94 hectares of open space on a nearby site for wintering birds.
A video has been released showing how the park could look.
Plans for the Yorkshire Energy Park are expected to go before East Riding Council's Planning Committee in the coming months.
Tim Rix has been involved in building the reputation of the Humber as the "Energy Estuary" in his capacity as Managing Director of JR Rix & Sons, Vice Chair of the Humber Local Enterprise Partnership (LEP), former Chair of the Hull City Leadership Board and Chairman of the Green Port Growth Programme.
How the Yorkshire Energy Park could look.

He said: "It is imperative that the Yorkshire Energy Park is supported and approved at planning so that this area is able to provide land and facilities to support the new, emerging industries that are keen to locate here and to employ people in our Humber area.

"If we cannot make new facilities available, we have all been wasting our time."

The Yorkshire Energy Park is being proposed by Hull firm Sewell Group, Hessle communications company MS3 Networks and development company Chiltern Group. Outline planning application was submitted in May 2017.
Support for the development has also come from Hull City Council Leader Stephen Brady, former East Riding Council Leader and Deputy Chair of the Humber LEP Stephen Parnaby OBE and former Hull West and Hessle MP Alan Johnson.