From https://www.propertyweek.com/markets/hulls-future-is-looking-bright/5114438.article | Thursday 27 May 2021
The commercial property publication highlighted some of the city's biggest investment success stories – with "a lot more to come".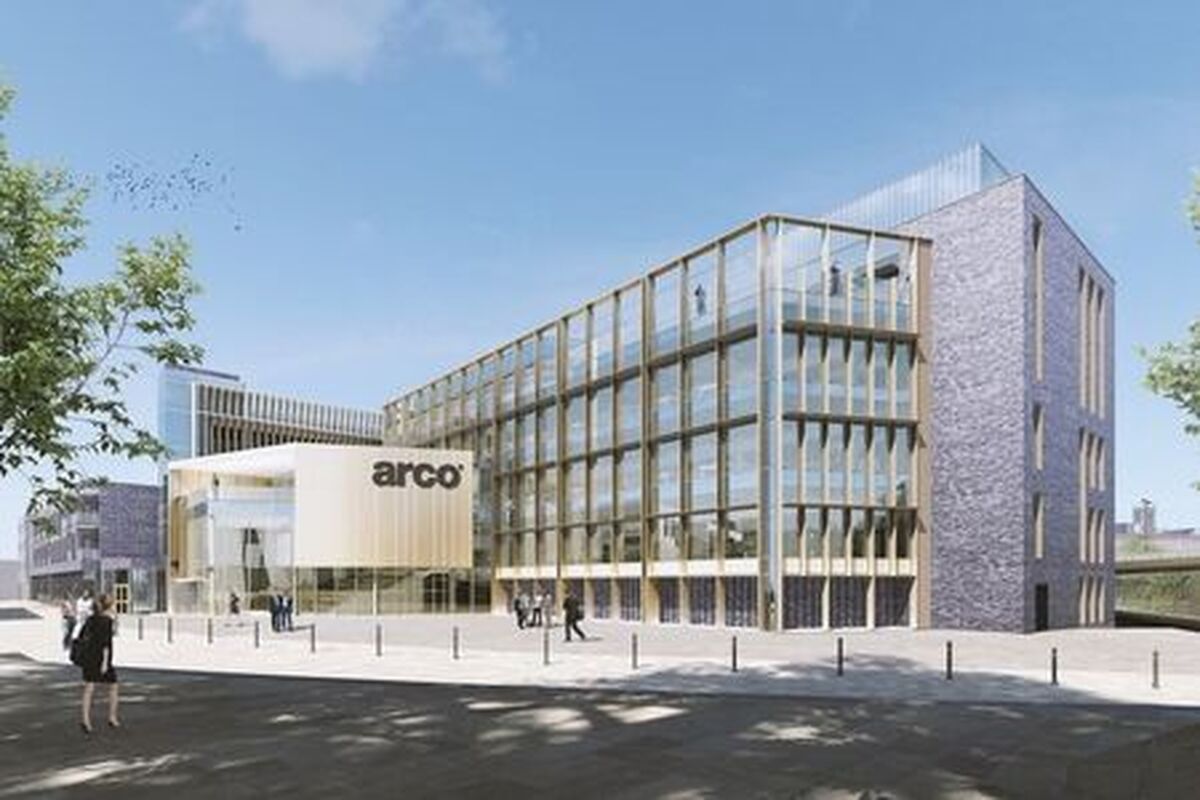 Hull's future is bright thanks to £3bn poured into the city, according to a new report.
Commercial property publication Property Week highlighted some of the city's biggest investment success stories – with "a lot more to come".
The report pointed at the £310m by Siemens Gamesa and ABP for an offshore turbine blade facility, plus £200m by Reckitt on a new science and innovation centre, as well as £85m and £66m invested by Hull firms KCOM and Arco respectively.
It also featured a raft of projects worth £500m from developer Wykeland Group in the Hull region, including the £80m transformation of its Fruit Market area, which Wykeland calls "most significant urban regeneration schemes", plus the latest phase features a 60,000 sq ft showpiece head office for safety business Arco, due to complete this summer.
Wykeland is also seeking planning approval at Melton West for a £150m, 558,000 sq ft retail logistics facility for an unnamed global operator, as well as acquiring the former landmark Marks & Spencer store, part of which Wykeland has let to the Department for Work and Pensions for employment support centres to help people who have lost their jobs due to the pandemic.
"We remain very positive about Hull's economic prospects and the commercial property market in and around the city," Dominic Gibbons, Wykeland's managing director, told Property Week.
"Hull is our home city and we are totally committed to investing in major projects of strategic importance to the local economy."
A turbine blade being made at the Siemens facility in Hull.
The report also looks at investments by firms from the region including Allenby Commercial and JR Rix & Sons.
Allenby has expanded its office and industrial portfolio and entered sectors such as retail and hospitality, through the purchase and careful regeneration of Paragon Arcade. The company also operates the Hideout Apartment Hotel in Hull's Old Town, a 15-room boutique hotel that looks out over Hull Minster and Trinity Square.
Investment by family-owned Rix includes caravan production, set for a boom thank to Covid and the rise of the staycation, plus the Cosalt caravan factory on Stoneferry.
Steve Carrick, a partner at Carrick Real Estate, believes "there's a lot more to come". He anticipates the city will see a much-needed increase in office rents and the decentralising of occupiers occurring in the short term.
"People are paying £40/sq ft in Manchester city centre or Leeds city centre, when rents are maybe £17/sq ft in Hull," said Carrick. "You can probably still get £10/sq ft in Hull. That will get you a new-build because there's hardly any office stock. You're probably talking between £10/sq ft and £15/sq ft."
Carrick says the future also looks bright for the local industrial and logistics sector thanks to Hull's "captive audience, in terms of labour force", which is "hugely important" to industrial occupiers.
Read the full story with a subscription here.