BY Lucy Bannister | Wednesday 23 February 2022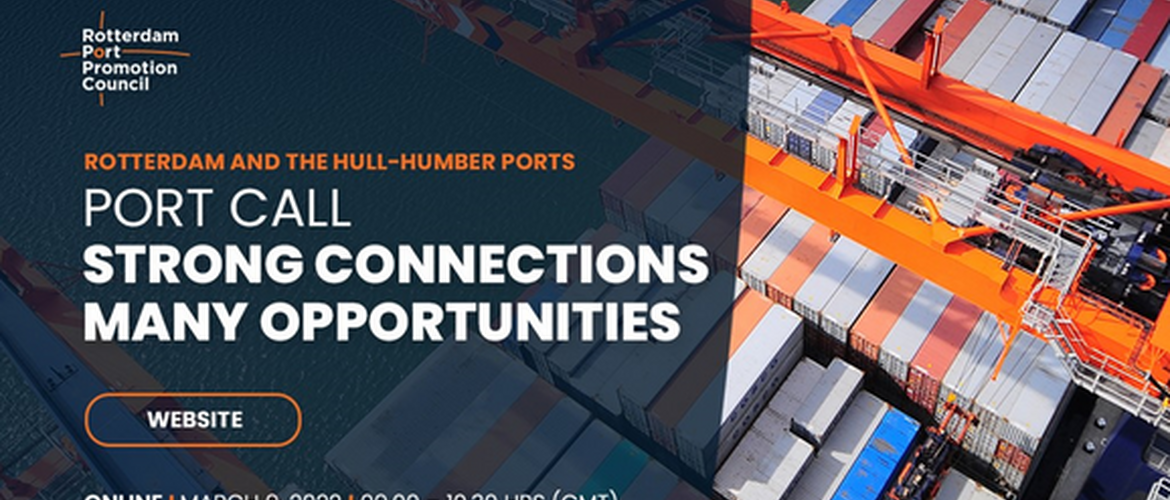 This free online event is a great chance for local businesses to explore opportunities with their counterparts in Rotterdam.
The Rotterdam Port Promotion Council have organised a free online event which will give businesses in the Humber a chance to explore opportunities with their fellow business colleagues in Rotterdam.
Port Call: Strong connections, many opportunities takes place on Wednesday 9 March, 9.00 am - 10.30 am.
The Hull-Humber region is a key eastern hub for the import and export of goods to England and Scotland with many good connections to and from Rotterdam. This Port Call will examine these relationships from various perspectives and look at the latest developments on both sides of the North Sea. It will also explore the digital tools in place to facilitate the transportation of (fresh) products between the two regions, which will also inevitably mean looking at the effects of Brexit. It will close with a digital 'speed dating' session between Dutch and British participants, where you can expect to meet four to five different people during the half an hour of conversations.
It has been organised together with Dafydd Williams, Head of Policy, Communications & Economic Development (Humber) at Associated British Ports, Albert Straatman, Director of Rotterdam Port Promotion Council and other leading experts.
Once you have registered, you will receive an email several days before the event containing practical information. One hour before the start of this interactive online webinar, you receive your personal log-in link.