From jamie.goodwin@hullcc.gov.uk | Thursday 9 May 2019
First phase of project comprising 40 serviced en-suite rooms, gym, cinema and beautiful gardens to be opened in June.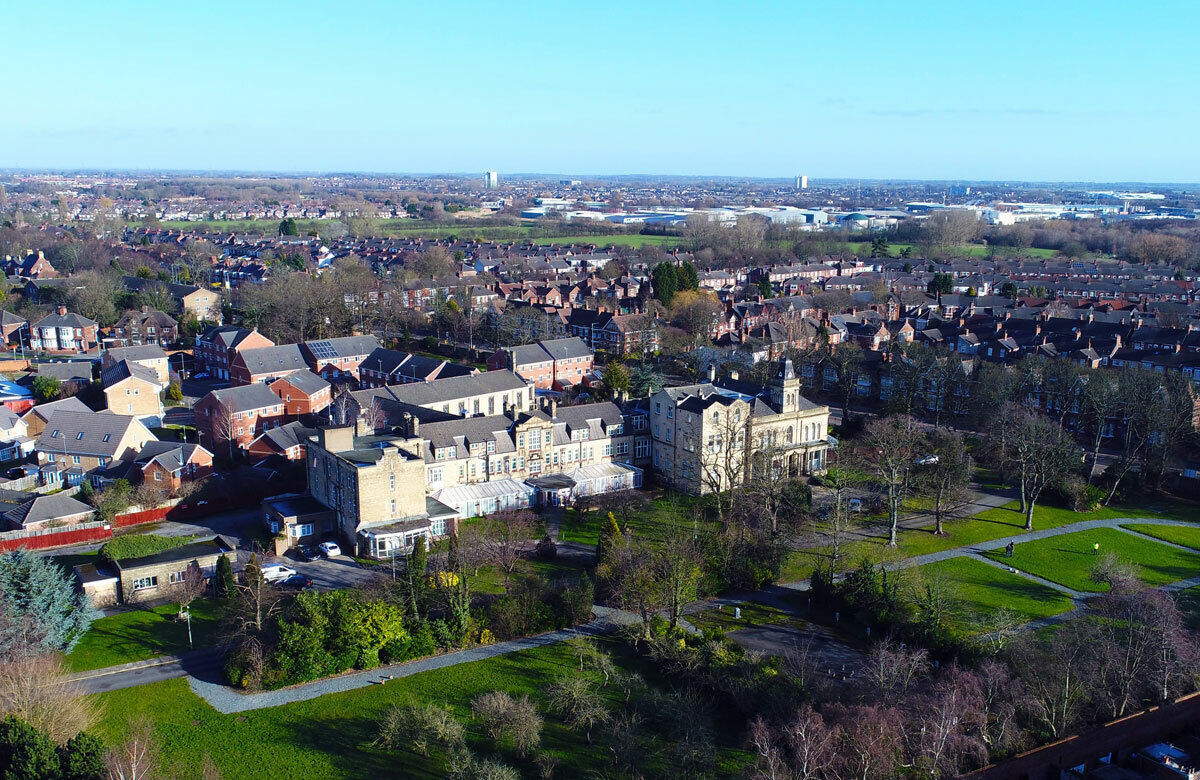 These impressive pictures show what will greet the first guests of the ambitious Endsleigh Park development.
The first phase of the project will be launched in June.

It will comprise 40 serviced en-suite rooms, communal lounges, kitchens, gym, cinema, private secure parking and attractive grounds surrounding the property.

The Endsleigh Park building used to be a convent.

The development, by Hull firm Hull Serviced Apartments (HSA), has seen the building retain many of its period features, internally and externally.
The building has been through several incarnations throughout its history, including use as a convent, chapel, educational college and, most recently a pastoral retreat and conference centre.
Originally known as the Institute of our Lady of Mercy, it was founded by Catherine Macauly as the Hull home of the Sisters of Mercy.
One of the rooms inside the development.
HSA oversaw the relaunch of the historic Winding House in Victoria Dock last month. The company also recently acquired the former East Hull swimming baths
The multi-million pound Endsleigh Park is HSA's most ambitious project to date.
The development includes impressive communal spaces.
Managing director James Ledger said: "I was delighted when we became the new owners of this prestigious property, steeped in so much history.
"Aside from the breathtaking convent and chapel, whose features we have preserved right down to the stunning stained glass windows, a further walk around the grounds reveals so many more hidden gems and secluded spots, originally designed for contemplation, reflection and meditation."
Residents will benefit from a range of features.
The second phase will be announced later in the year.

Watch drone footage taken from above the development below: