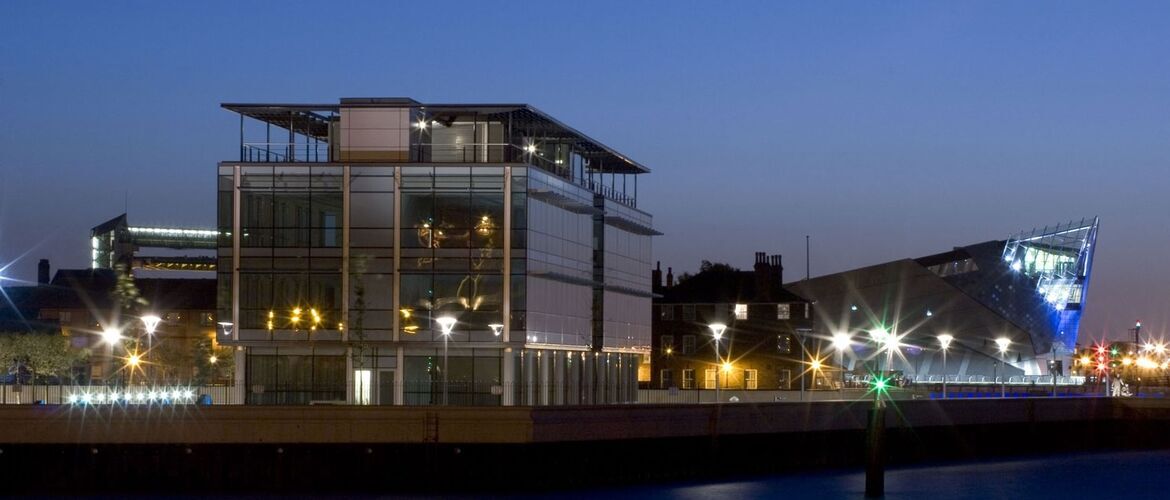 Alongside our excellent road and rail links, north to south and east to west, we were the UK's first 'full fibre city' with ultrafast broadband delivering speeds of one gigabit per second to the entire city and beyond; 5G is here; and with a new data centre, the city has a data capability of more than 40,000 Mbps of connectivity which supports our smart city platform which means we can use our data capability for the benefit of everyone.
We have an outstanding pipeline of talent. Over half a million people live within half an hour's drive, including over 16,000 students in the city. The University of Hull is at the cutting edge of the development of self-reinforcing knowledge locally and is fully aligned to many of the growth sectors, including the Hull York Medical School, providing innovative medical education and research and is at the forefront of the UKs thinking around flood management and climate change which has helped establish Hull as one of a handful of Global Water Resilient cities.
COST COMPETITIVE
Hull businesses benefit from some of the highest staff retention rates in the country and low average wage rates.
Our high-quality city centre office space (grade A) is currently around 40% cheaper than Leeds and 75% cheaper than the West End of London. The Humber Freeport provides tax incentives for investors and our dedicated Employment Hub provides recruitment support.
INNOVATION
Hull is a hotbed of innovation. Reckitt's £200m Centre for Scientific Excellence, Croda's new manufacturing facility, Ideal Boilers, Indivior and C4Di's technology incubator are just some of the recent investments in future technologies. The University of Hull has a number of world leading research institutes including the Institute for Clinical and Applied Health Research, the Institute for Energy and the Environment, the Logistics Institute and the Marine and Maritime Institute.