From Michael.Berriman@hullcc.gov.uk | Friday 27 September 2019
Event at former Kapow store will allow the public, businesspeople and investors to view artistic impressions of the vision for the historic street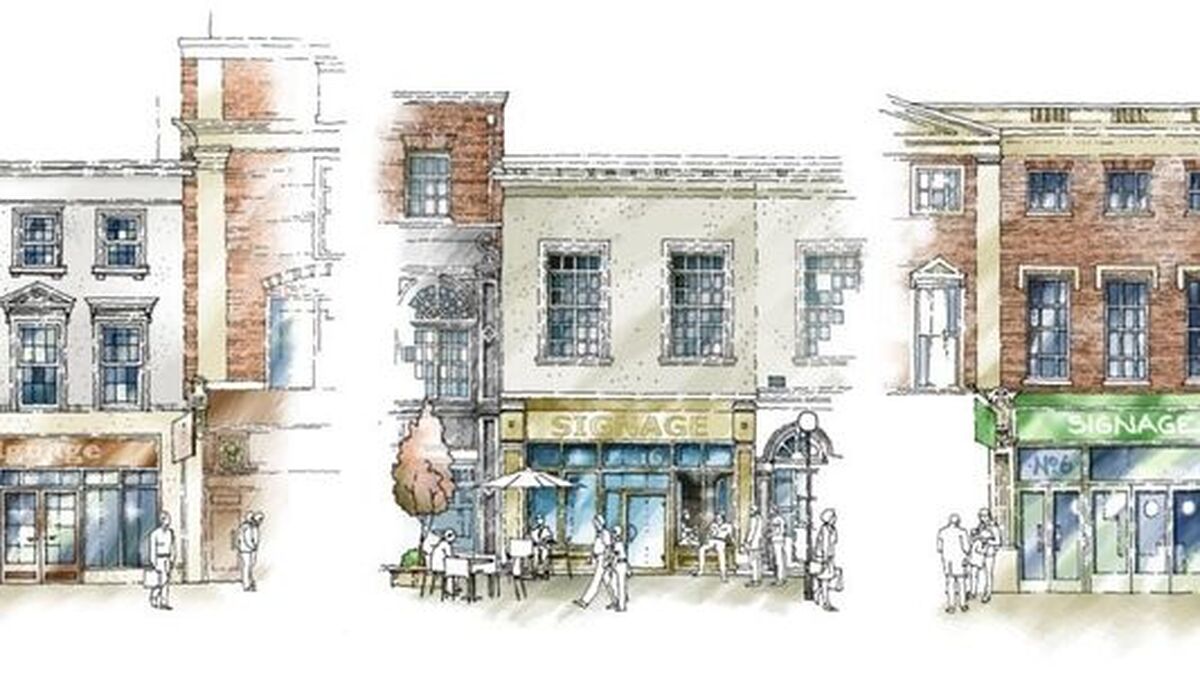 Plans for the regeneration of Whitefriargate will go on show on Tuesday as the Humber High Street Challenge Fund grant scheme is launched.
The historic street in Hull city centre will receive £1m as part of the scheme that will provide £1.95m in funding across the four Humber authorities.
An event at 15 Whitefriargate – the former Kapow store – will allow the public, businesspeople and investors to view artistic impressions of the vision for the historic street.
A mini-exhibition will be on display showing how the scheme will assist in regenerating Whitefriargate and how this initial investment fits with the wider strategy to rejuvenate the street.
Grants will be available to encourage private sector landlords and property owners to undertake building and conversion projects that will improve high streets, diversifying the traditional retail offer and bring unused floor space back into use.
Councillor Daren Hale, portfolio holder for regeneration and economic investment, said: "It is an incredibly exciting time for Whitefriargate. The council has been successful with a number of different funding applications that will regenerate and transform the area.

How the revamped Whitefriargate could look.
"The investment through the Humber High Street Challenge Fund allows us to offer match funding to investors, as well as improving the aesthetics and layout of the street.
"We saw with the Old Town Grant Scheme how match funding can encourage investment and revitalise an area. Our aim is to see the same success on Whitefriargate."
The Whitefriargate regeneration project has also been boosted by a successful £1.75m bid to Historic England and the council has been shortlisted following its bid to the Government's Future High Streets Fund, which could unlock a further £22m for the area.
An event to mark the launch of the Humber Street Challenge Fund is being held at 15 Whitefriargate on Tuesday 1 October.
From 10am to 12.30pm, businesses and investors will be able to find out more about the scheme and discuss ideas with council officers who are overseeing the delivery of the project.
Then the event will open to the public from 1pm to 4pm.
In addition to the Humber LEP investment, £400,000 of funding from Historic England has also been committed to the grant scheme to improve building frontages on the historically important street.
The targeted investment will deliver early improvement works in advance of larger-scale investments sought from the Government's Future High Streets Fund and could see the creation of more than 270 jobs, with more than 6,500 sqm of commercial floor space brought back into use across the Humber region.
Find out more about the fund here.