BY Lucy Bannister | Thursday 1 December 2022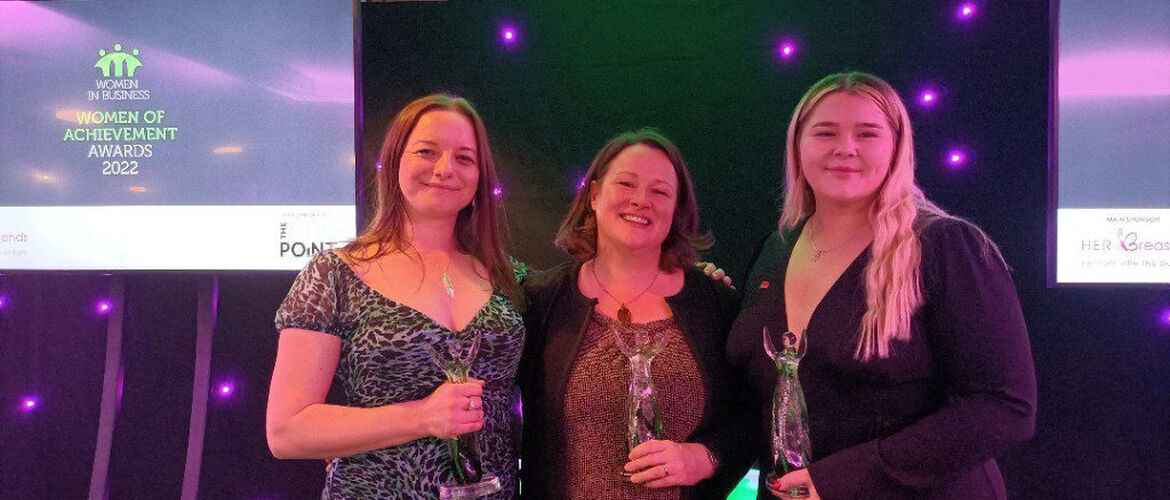 Three women in STEM are being celebrated for their contributions to Ideal Heating's drive to go greener
Three Hull women in engineering are celebrating after being recognised for their huge contribution to one of the city's biggest employers.
Helen Villamuera, Maria Gillum and Nina Weldrick are all flying the flag for women working in STEM (science, technology, engineering and maths) industries and are at the forefront of Ideal Heating's drive to reduce the traditional environmental impacts of their industry.
Ideal is rolling out air-source heat pump technology which offers an eco-friendly alternative to traditional central heating, developing research around products and scaling-up production in its new, £16m manufacturing and warehouse space.
With the National Avenue-based firm continuing to expand, it is now celebrating the achievements of three team members who were all crowned winners at the Women in Business' Women of Achievement Awards last Friday (11th November).
Shaun Edwards, CEO of Ideal Heating said: "Encouraging women into engineering is important to us; having a diverse team across the organisation represents our values of inclusivity and equality of opportunity. All three of our winners champion this approach, inspiring and helping women understand the opportunities available in manufacturing and engineering. We are delighted this has been recognised through these awards."
Helen Villamuera, engineering director, beat tough competition to win the Woman Breaking Boundaries Award in recognition of achievements including her role leading on the firm's three-year major infrastructure plan to treble the size of its Hull distribution centre and extend its heat pump manufacturing facility.
Maria Gillum, senior design engineer, was named the top Woman in STEM across Hull and the East Riding. She was described as "inspirational" for the drive she instils in colleagues and students, encouraging others to follow her into STEM careers.
Nina Weldrick, a fourth-year apprentice technician in Ideal's engineering services team, claimed the Apprentice/Trainee prize in recognition of her dedication to expanding her knowledge. She has also begun supporting Ideal's recruitment programme for the next wave of trainees to follow in her footsteps.
Its ongoing expansion in Hull is adding a further 13,000 sqft to the site's footprint to allow work on green technologies to be scaled up.