From jamie.goodwin@hullcc.gov.uk | Wednesday 13 February 2019
Hull firm carries out works to replace truss end links which connect the bridge deck to the towers.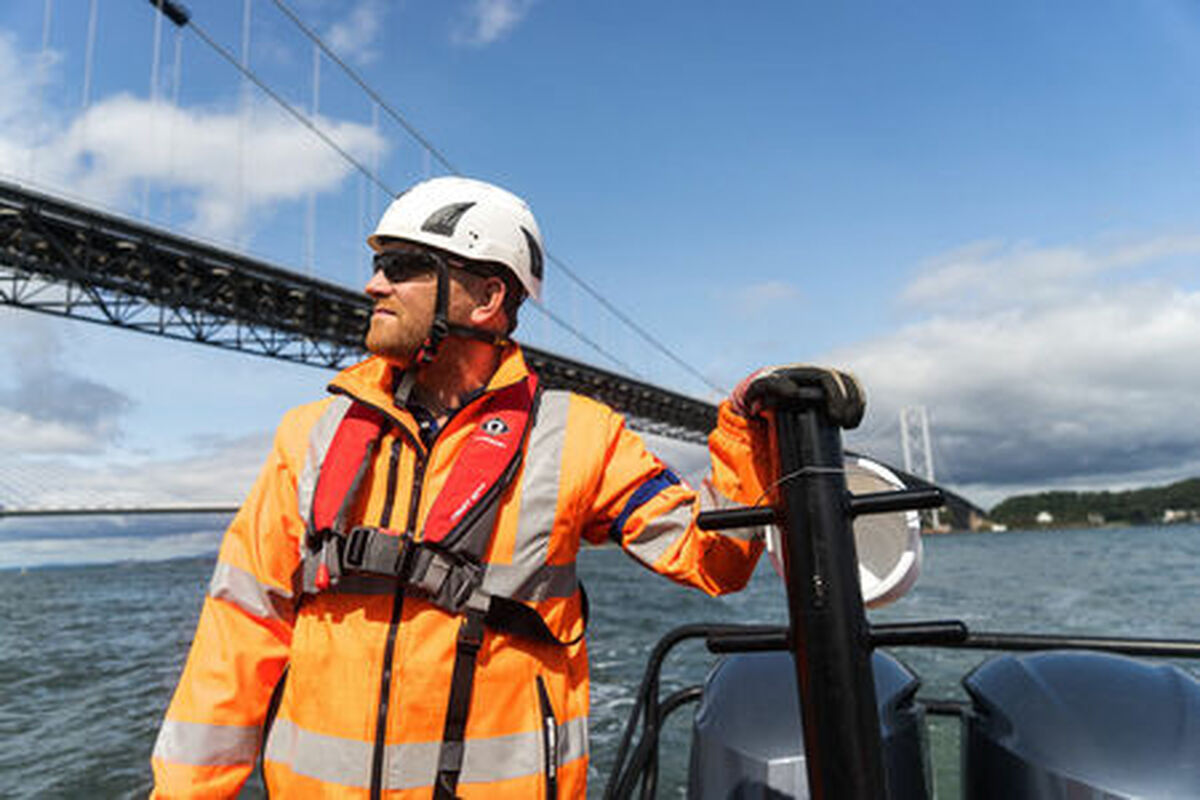 Hull engineering firm Spencer Group has completed a £10 million scheme to repair a fracture that caused the closure of the Forth Road Bridge, one of Scotland's famous Forth Bridges.
A team carried out works to replace truss end links which connect the bridge deck to the towers.
The project began in December 2015 with the discovery of a major fault on the crossing, which spans the Firth of Forth, connecting Edinburgh to Fife. Bridge owner Transport Scotland, following a tender process, selected Spencer Group, an industry leader in complex engineering projects on major structures, for the works.
Spencer Group managing director Gary Thornton said: "We're delighted to have completed this important project to maintain the structural integrity of the Forth Road Bridge and to add it to our extensive track record over many years of delivering critical, high-level works on landmark crossings.

"The project showcased the expertise we bring to works such as this, which pose a range of major challenges. The solutions we put in place ensured critical components were replaced without having to interrupt traffic flows at any time."
Amey, the long-term maintenance contractor for the Forth Road Bridge, represented Transport Scotland on the project.

Angus Bruce, Amey's major bridges manager, said: "A key requirement of the project was for the contractor to have previously worked on long-span, cable-supported bridges and Spencer Group is one of only a handful of contractors to have this experience. Spencer Group is a very experienced contractor, with expertise in managing this type of work, assessing the issues involved and delivering the project safely."
Spencer Group is one of the UK's leading privately-owned multi-disciplinary engineering businesses and is renowned for its world-class expertise in long-span bridge repair and refurbishment. The company is currently delivering another essential maintenance project on the Humber Bridge.