From jamie.goodwin@hullcc.gov.uk | Wednesday 13 February 2019
Amy Northen-Hills has opened a new business in the former Colour Lounge salon in Carr Lane, Hull.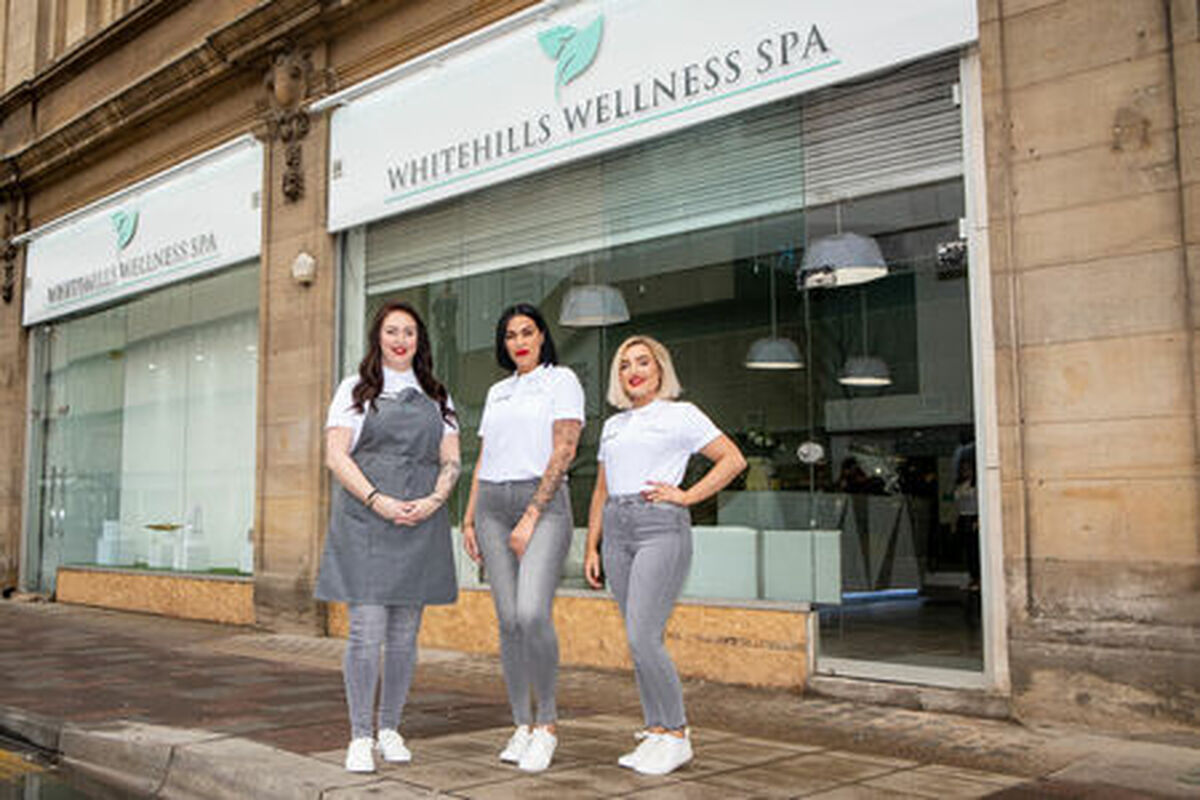 A former Royal Navy dental therapist who opened her own clinic less than three years ago has now added a dedicated wellness spa after ignoring warnings of a "logistical nightmare".
Amy Northen-Hills called on the renovation expertise of her husband and father to keep costs under control for the transformation of the former Colour Lounge salon in Carr Lane, Hull.
Amy said: "I used to come here every fortnight when it was Colour Lounge and I told them they should have a steam room and a jacuzzi. They said it would be a logistical nightmare – and now I know they were right."

Amy, who grew up in east Hull, worked in dentistry in the Royal Navy and then in private practice while saving to set up her own business. She opened Whitehills Dental Clinic in Beverley Road, Hull, in June 2015 and a year later moved to Newland Avenue after taking over a former hair salon to provide twice as much treatment space.
Last summer, Whitehills knocked through into the adjacent premises to add skin and aesthetic treatments. An opportunity to expand into Hull city centre came when Colour Lounge closed in 2018 but Amy wasn't tempted until she made a trip to organise her wedding last year at Rudding Park, near Harrogate.
She said: "I walked round Rudding Park and told my mum on the way back that I wanted to open a spa and wellness centre. We called the agents for this building on a Wednesday in the middle of November, came in for a viewing on the Thursday and signed on the Friday."
The new centre sits underneath Hull City Hall, which dates back to the first decade of the 20th century. The first floor is fitted out as a state-of-the-art hair salon, which is a brand-new venture for Whitehills. The basement houses treatment rooms, a jacuzzi, changing rooms and a relaxation area and the ground floor accommodates the reception and a lounge where guests can book in for afternoon tea with prosecco.
The investment has created eight new jobs, taking the total across both clinics to nearly 20.

Kathryn Shillito, HullBID executive director, said: "The transformation of the building is stunning and the business is a welcome addition to the growing ranks of high-quality, independent operators in Hull city centre.

"Whitehills Wellness Spa is unique in the Hull area for its combination of treatments and therapies and hopefully it will become established very quickly as a destination business, attracting more people into the city centre to find out what else we have to offer."