From jamie.goodwin@hullcc.gov.uk | Tuesday 12 November 2019
Thousands of people expected to descend on Hull city centre for the big civic switch-on in Queen Victoria Square on Thursday 14 November.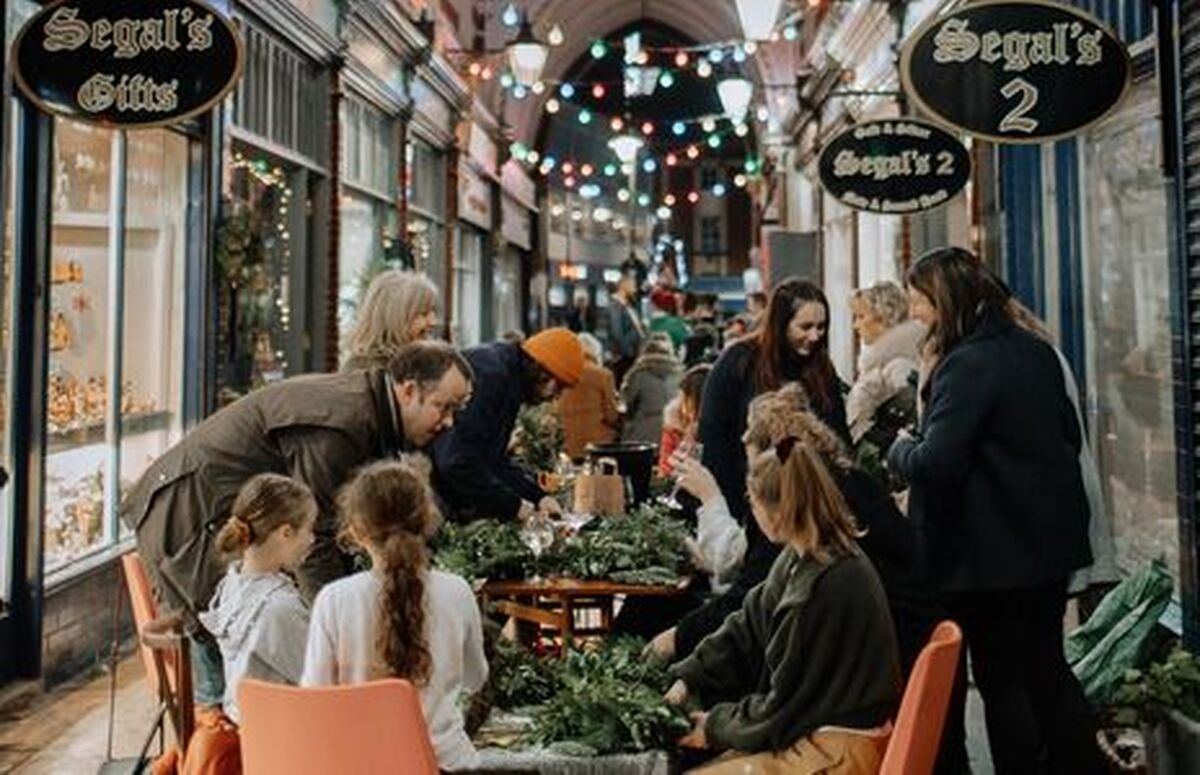 A Victorian arcade in Hull which has become a hub for independent retailers will kick off an array of festive activities with its alternative Christmas lights switch-on this week.
Thousands of people expected to descend on Hull city centre for the big switch-on in Queen Victoria Square on Thursday 14 November.
And businesses in Paragon Arcade will showcase their own products and their community spirit to the sounds of a DJ session by Sam from Marla's.
The Paragon Arcade switch-on will signal the start of late-night Christmas shopping for most of the businesses in the arcade, which has been transformed since being bought by Hull developer Allenby Commercial two years ago.
This year, more businesses have moved in including Milk hair salon, Belle and Benjamin babywear and Koda, making bespoke modern furniture, while White Rabbit has expanded with the opening of a cafe on the first floor.

And Thursday 28 November will see the official launch of a new arrival, Homestead Store, which will open in the arcade on Monday 25 November.

Paragon Arcade will present its final After Hours event of 2019 on Saturday 7 December, with traders combining to welcome visitors to an evening of great food, drink and entertainment.
Allenby Commercial bought Paragon Arcade, which was built in 1891 by Sir Alfred Gelder, in autumn 2017 and maintained the Victorian look and feel with a refurbishment programme which has improved ground floor units and brought neglected first floor space back into use.
Segal's jewellers, the renowned Hull business which celebrated its centenary this year, will vacate two units when it completes its move into a new showroom nearby and Allenby already has new tenants lined up.
Georgia Allenby, design and marketing manager at Allenby Commercial, said: "We have been contacted by other people who want to be in here and are waiting for units to become available.
"We want to keep Paragon Arcade small, varied and busy with successful businesses. Each business is independent, has its own identity and is doing something brilliant on its own whilst also synching with the other businesses, complementing each other.
"We allow everybody to have their own style and push new ideas. Two Gingers go to Berlin to taste the coffee before they buy it. They find out what coffee you like and they make it for you.
"Marla's uses locally-sourced products to create hearty, home-made goodness. Belle & Benjamin has hand-sourced fabrics which are hand-sewn and handed to the customers. Paragon Arcade is all about meeting the makers"

Homestead Store will host a Christmas wreath-making session on Thursday 5 December. Places are £35 per person which includes a wreath, mulled wine and mince pies. Book at @Homestead_Store on Twitter.
And find details of all Paragon Arcade events here.