From jamie.goodwin@hullcc.gov.uk | Wednesday 6 November 2019
Fifteen-year-old Lucy has launched Pure Delicious and has secured her first business qualification before sitting her GCSEs.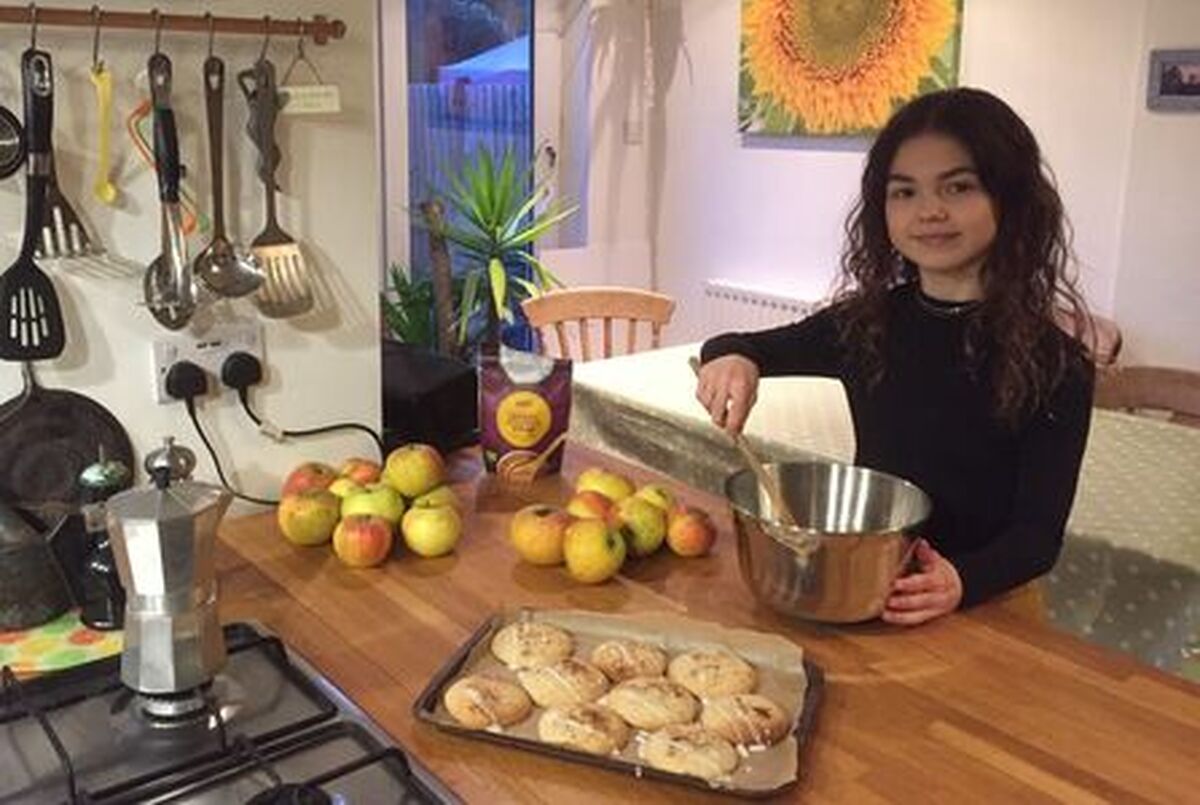 A teenager with a talent for creating tasty vegan food has secured her first business qualification before sitting her GCSEs.
Lucy Musgrave, who turns 16 in March 2020, launched Pure Delicious more than a year ago and is now selling her culinary creations in a booming vegan market.

After building her social media audience through Instagram, Lucy added a website as a platform for sales of her e-book "Powered by Plants".
Now she's supplying recipes and advice to large and small businesses around the UK which are meeting a growing demand for vegan dishes and ingredients.
The British Quinoa Company is raving about Lucy's "wonderful mouth-watering recipe" for Thai patties with spicy peanut sauce.
Her current priorities are to secure good grades in her GCSEs next summer at Kelvin Hall School in Hull and to follow that with studies for A levels.
But as Pure Delicious grows, Lucy is also developing her business skills with the help of the John Cracknell Youth Enterprise Bank in Hull and Golding Computer Services, where she has just gained a qualification in computerised accounting for business awarded by the International Association of Bookkeepers (IAB).
Lucy said: "I didn't really think about a business. I was just having fun cooking. My mum found out about the John Cracknell Youth Enterprise Bank and they gave me a grant and introduced me to Goldings, where I've learned a lot about the financial side of things and got the qualification."
Lucy developed an interest in food from mum Nicola and dad Neale.

She said: "I got interested in cooking from the age of about 10 and even before that I was baking cakes and making other things because we've never really been into takeaways. Some of my friends were eating chicken and chips all the time but I wanted to do something different. I really enjoy good food."
Lucy tried pescatarian and then vegetarian diets before going vegan in June 2018 having become convinced by the environmental arguments. She decided to promote vegan food after comments from friends.
She said: "I learned more about the world and the environment. People were telling me the dishes looked hard to make and the ingredients were expensive so I started publishing the recipes to show people it's not that difficult at all."
Lucy has attracted nearly 2,000 followers on Instagram and around 100 people have downloaded Powered by Plants from her website at £5 a time.
Lucy said: "I'm trying to get the message across that most of the ingredients are average price and can be found in local markets and supermarkets. Next I'm going to set up a monthly email subscription service for people to receive my recipes and I'm now doing market research for some baking mixtures which I've developed."
Di Garbera, General Manager at Goldings, said: "The IAB Sage courses are available to all businesses, not just Youth Enterprise members, and often we can source funding. Lucy is one of the youngest people to have completed the training and she's been an exceptional student having already won the secondary school section of the Ruth Badger Enterprise Challenge.

"A lot of young people have brilliant business ideas but struggle to sustain them. Lucy is very clever and enthusiastic and full of confidence for someone so young and that approach coupled with her new qualification will stand her in good stead as she develops her business."
To find Lucy's recipes, visit her website and Instagram page.