From jamie.goodwin@hullcc.gov.uk | Wednesday 29 April 2020
Running shop owners Kevin and Melanie Hayward to close its doors as they relocate to Scotland.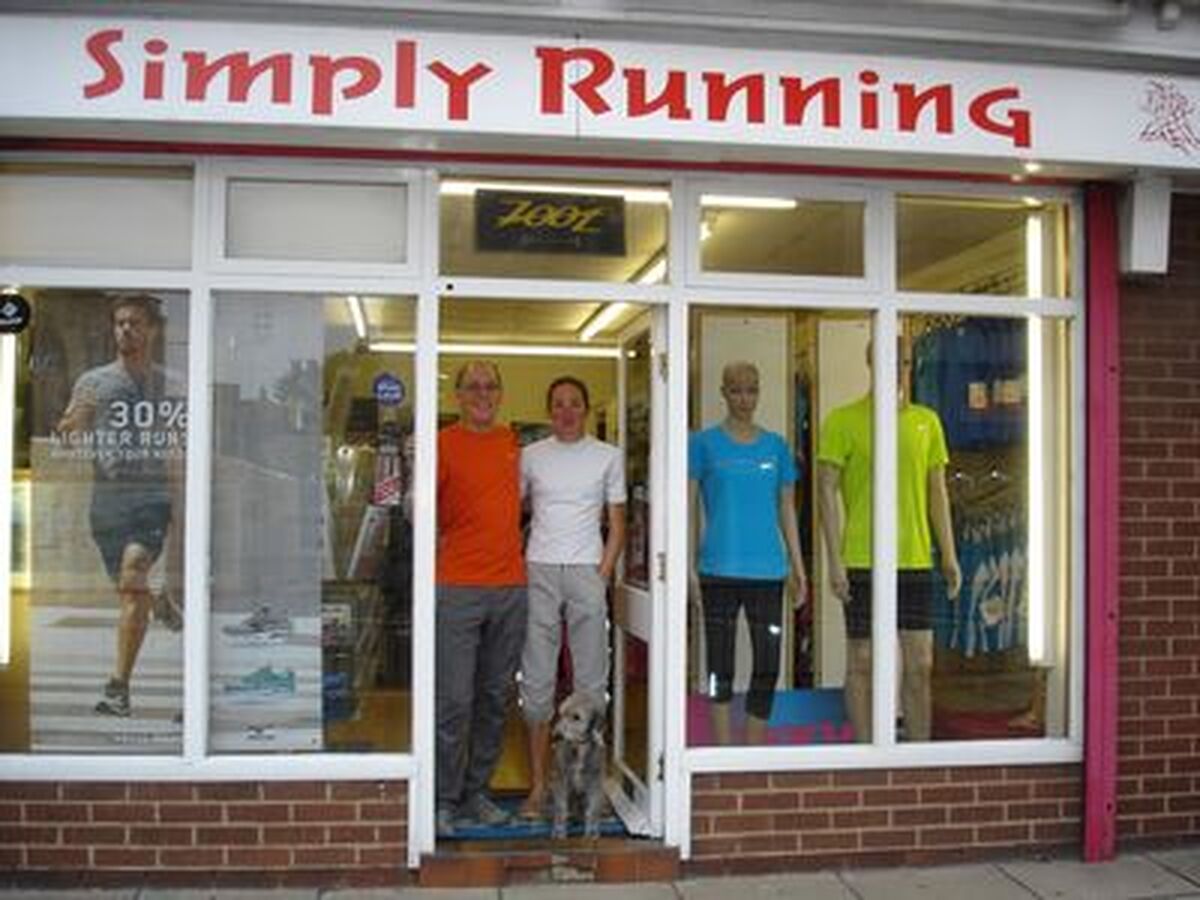 The new owner of a Hull sports shop has been told to expect business to boom once coronavirus-related social distancing measures are lifted.
Simply Running owners Kevin and Melanie Hayward will close the doors of the shop in Albion Street for the final time this week as they relocate to Scotland – taking shop mascot Maisie the bedlington terrier with them.
Kevin has told new owner Karl Holmes that he expects people who have started to exercise more to keep it up.
Kevin said: "I believe that when the restrictions are lifted there will be a percentage of people who go back to their old ways, but there will also be a lot who carry on with their exercise.

"There are a lot of runners out there at the moment and that's a great positive, people out running and cycling, families out walking together which was almost unheard of just a few weeks ago."
New owner Karl said he bought the business after hearing fellow keen runners Kevin and Melanie were keen to sell.
"I have been a regular runner for a number of years. I was interested when I heard Kevin was looking to sell the business and I've ended up buying it."

Karl will firm-up his plans for the opening once the lockdown situation becomes clearer but Kevin is confident he will hit the ground running.
Kevin said: "Karl is certainly enthusiastic and I think he will reap the rewards of a boom in fitness activities so would like to wish him every success with the shop.
Kathryn Shillito, HullBID executive Director, said: "We can only thank and congratulate Kevin, Melanie and Maisie for their success at Simply Running, which is established as one of the city centre's great independent businesses.

"We wish them all the best with their move to Scotland and we look forward to supporting Karl and introducing him to the city centre business community."