From jamie.goodwin@hullcc.gov.uk | Friday 4 October 2019
David Hughes joins as director of strategy and programme after 15 years in senior roles at Transport for London.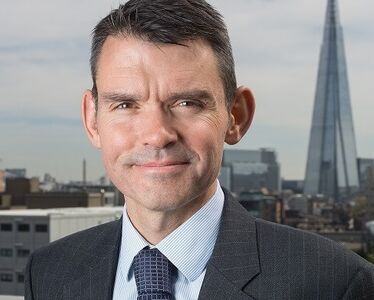 A senior leader who has overseen the transformation of London's transport network is set to join Transport for the North to coordinate investment across the region.

David Hughes will join Transport for the North as director of strategy and programme in February next year after 15 years in senior roles at Transport for London (TfL).
His responsibilities included planned all aspects of the TfL multi-billion capital investment programme.
David will lead on the Northern Infrastructure Pipeline – a list of road and rail schemes advocated by the north's leaders, including major projects such as Northern Powerhouse Rail.

He said: "Heading home to the north, I can't think of another role that I would relish more right now. The north's leaders have made clear their joint ambition for more investment in the transport network and a greater say over how that is delivered.
"The north is in a commanding position to shape its own future, one that propels the economy and delivers more opportunities for communities. I'm looking forward to playing my part in making that vision a reality."
Barry White, chief executive of Transport for the North, said: "There's never been a time when the future of transport and investment in the North of England has been as high on the national agenda. A perfect time for someone with David's experience to join us.
"David has forged successful partnerships right across the capital, leading the delivery of multi-billion investment programmes and co-ordinating major projects such as Crossrail.

"He's been instrumental in driving a step-change in London's transport network – a change that we too want to see for the passengers of the North. His knowledge and experience will be critical in making a commanding case to Government to level-up our economy."