From jamie.goodwin@hullcc.gov.uk | Tuesday 23 April 2019
Family-run business becomes latest investor in city's thriving Fruit Market quarter.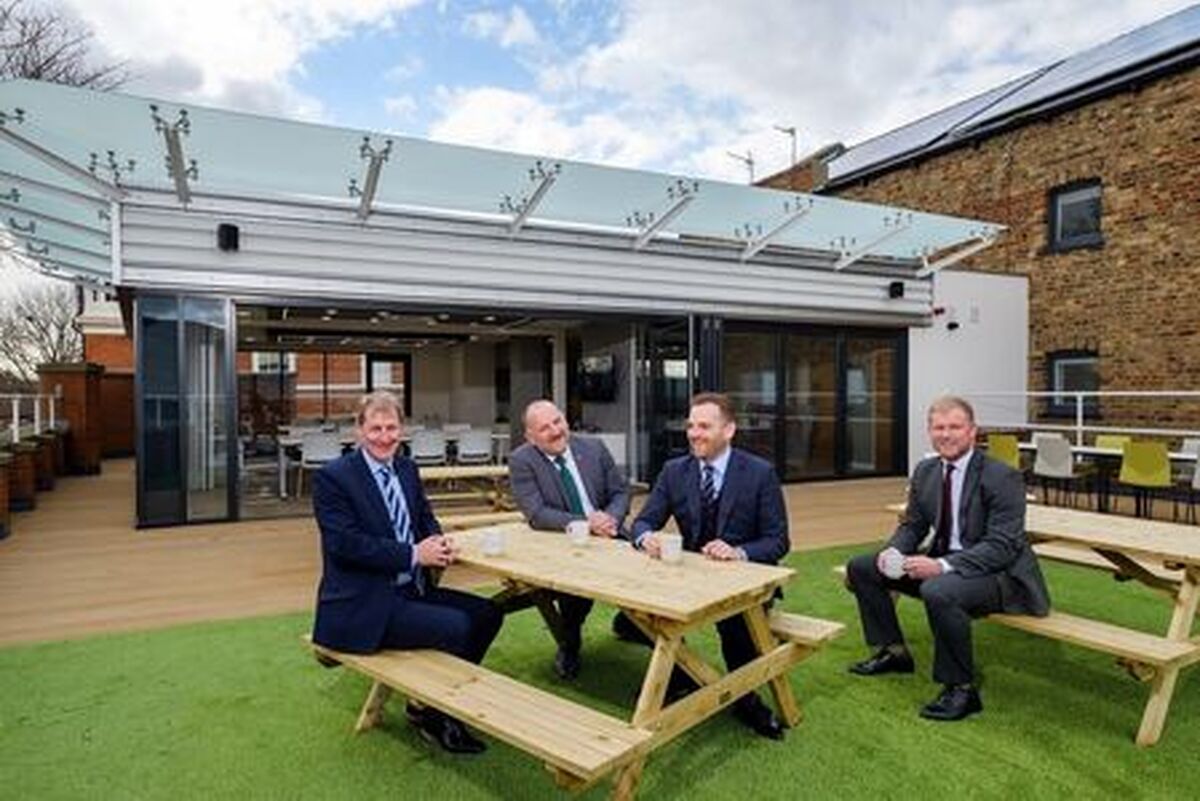 Hull jeweller Hugh Rice has begun the next phase of the company's exciting growth by moving into new offices on Hull's waterfront.
The family-run business has become the latest investor in the thriving Fruit Market quarter after outgrowing its city centre premises.
The new offices accommodate the directors' suite, human resources, operations, finance, buying, stock control and marketing teams, with 28 staff based there.
The company was founded in 1965 by Hugh Rice, who opened its first store in Hull's George Street in 1971.
It has since expanded from Hull and Beverley, throughout Yorkshire and into the north east – and now employs 350 people across 16 outlets.
Chairman Mike Rice said the company's new home was an integral part of its growth strategy and five-year plan set out in 2015, with sights now firmly set on the next phase.
He said: "We've been fortunate enough to have enjoyed successes over the past four years and our plan has been a fantastic guide for us.
"We've just launched an updated strategy to take us through to 2022, which is more reflective of the current economic climate and will allow every department to head in the same direction and achieve our goals.
Hugh Rice staff hold a meeting in one of the breakout areas in their new Fruit Market offices.
"Not only does the new office provide the space to grow into, which our previous premises lacked, it has also been designed to encourage us to work more effectively as one team, with communication between departments made much easier, helping us achieve our goals and grow the business in the future.

"We're incredibly proud to invest in our home city of Hull. We've always been a city centre business and we were very keen to stay central, as opposed to moving to an out-of-town development."
The business has worked closely with Wykeland Group, one of Yorkshire and the Humber's leading commercial developers, on its new 6,000 sq ft premises. Hugh Rice bought the building from Wykeland and the two companies worked in partnership on its redevelopment.
The offices have been completely remodelled and refurbished, to create a bright, contemporary, inspirational and aspirational space, reflecting the quality of Hugh Rice's retail environments.
The building includes learning and development facilities, which means the firm can hold inductions and training in-house for the first time. It also features relaxed breakout areas.
A new-build "pod" has been added to the roof, providing spectacular views through floor to ceiling windows. It includes two meeting rooms and terrace area which can be used as an events space, to host customers, suppliers and also support Hull's Smile Foundation charity, which Hugh Rice backs as a partner.
Wykeland is part of the Wykeland Beal partnership with housebuilder Beal Homes, which is delivering the £80m transformation of the area, as part of the Fruit Market LLP joint venture with Hull City Council.