From jamie.goodwin@hullcc.gov.uk | Thursday 18 April 2019
Awards recognise impressive construction projects for outstanding quality and excellence in both design and construction.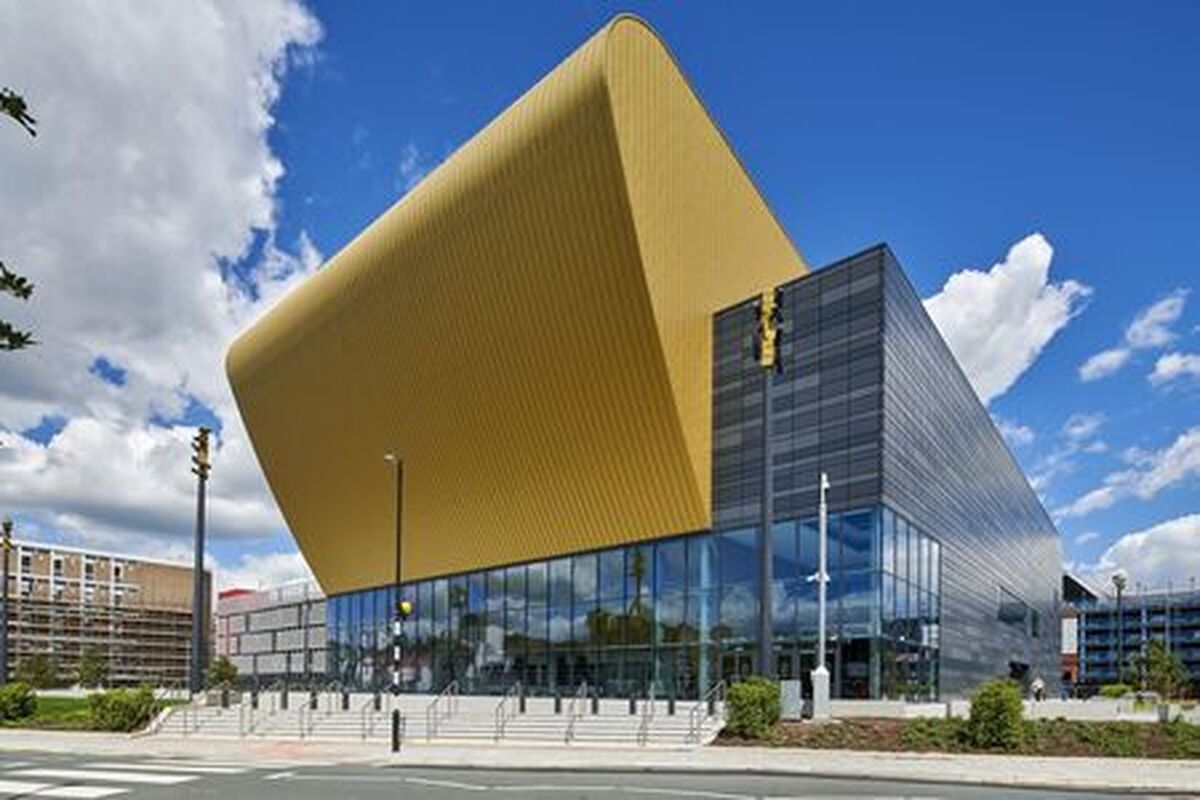 Six Hull projects have been nominated for the LABC South Yorkshire and Humber Building Excellence Awards.
The awards recognise the most impressive construction developments and projects in the region for outstanding quality and excellence in both design and construction. They take place at the Forest Pines Hotel and Golf Resort in Broughton, North Lincolnshire, on Friday 17 May.
Here are the projects nominated in Hull:

Hugh Webster Housing Scheme
Client: Goodwin Development Trust
Designer: Hodson Architects
Contractor: Geo. Houlton & Sons
Category: Social and Affordable
The scheme provides 41 affordable dwellings, including three-bed townhouses and one-bed and two-bed flats organised around a central private courtyard and constructed from SIPs panels and brightly coloured Trespa.

Bonus Arena
Client: Hull City Council (Major Projects)
Designer: AFL Architects
Contractor: BAM Construction Limited
Category: Best Public Sector
One of Hull's legacy projects following UK City of Culture 2017, Hull Venue (now the Bonus Arena) is a 3,500 capacity, high-quality destination venue, the first UK facility of its type and size to provide a flexible front of house space and deliver a mixed programme of entertainment, conference, exhibition and banqueting using the same space.

Milldane Phase 2
Client: Hull City Council
Designer: Croft Goode Ltd
Contractor: Wates Construction Ltd
Category: Social and Affordable
91 new build housing scheme comprising 49 two-bed houses and 42 one-bed apartments in an area of Hull undergoing redevelopment.

Kingswood Parks Primary School Extension
Client: North Carr Collaborative Academy Trust (NCCAT) & Hull Esteem Consortium
Designer: NPS Humber Ltd
Contractor: Sewell Construction Ltd
Category: Best Educational
Kingswood Parks Primary Extension is the successful expansion of the existing 315 pupil primary school to 630 places. Works carried out included a remodelled Foundation Stage Unit, seven new Key Stage One and Key Stage Two classrooms, a new studio space, two new practical areas, a large hall extension and associated external works.

Dormer Bungalows, Shannon Road, Hull
Client: Hull City Council
Designer: Building Design - East Riding Infrastructure & Facilities
Contractor: Geo. Houlton & Sons Ltd
Category: Social and Affordable
Seven affordable homes built using modern methods of construction with an energy efficient fabric on an infill brownfield site. The dormer bungalows have been designed to provide flexible and adaptable living spaces for older and disabled tenants, to enable them to remain living in their own communities.

Marfleet Sidings
Client: Applewood Developments (Beverley) Ltd
Designer: Robert Goodison Architectural Services & C A Barr Architects Ltd
Contractor: Dave Woodcock Construction Ltd
Category: Best Housing & 10 Under
Marfleet Sidings is a development of eleven new homes on an inner city brown field site. The two and three-bedroomed houses feature innovative designs and a wide range of quality fittings included in the excellent value for money affordable prices.