From JAMIE.GOODWIN@HULLCC.GOV.UK | Friday 18 January 2019
Former City Planning Manager tasked with enabling business growth and stimulating employment in Hull.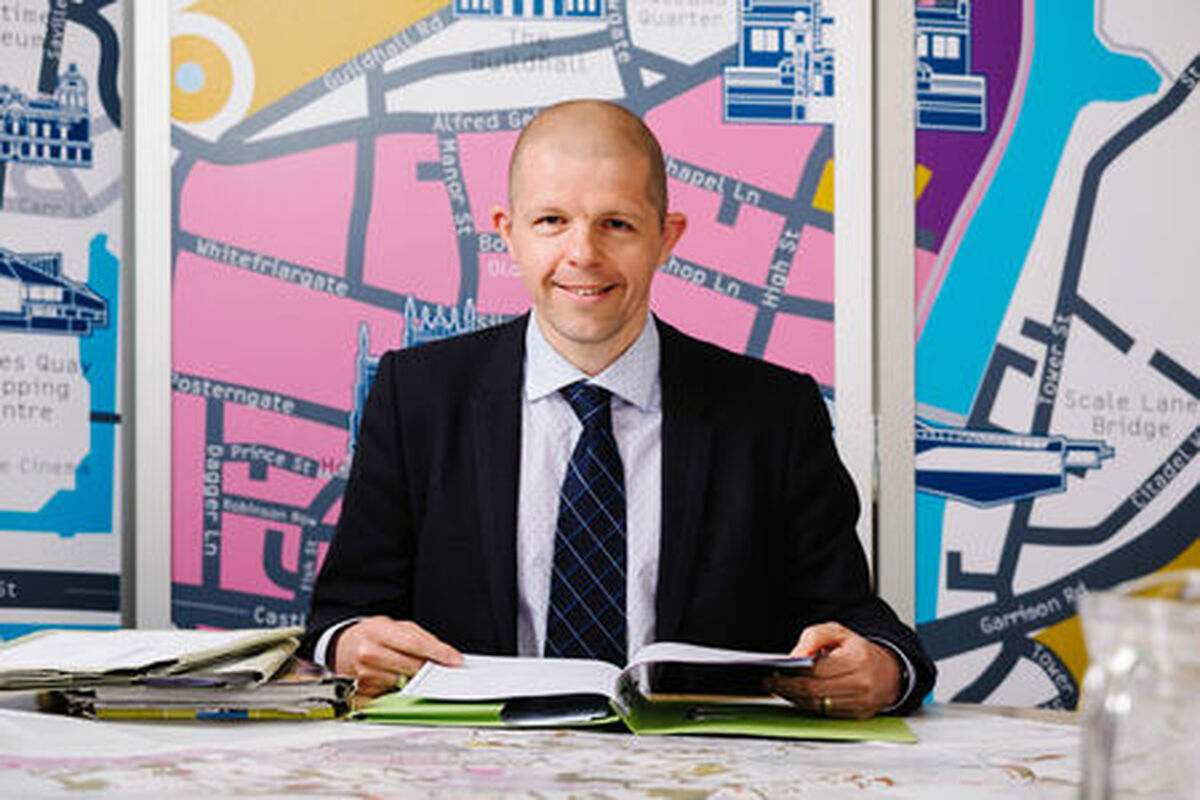 Hull City Council has promoted City Planning Manager Alex Codd to a new City Economic Development and Regeneration Manager role.
Alex, one of the council's most highly respected and well-known senior officers, has spent the past 10 years leading the council's planning team.
He has helped in the delivery of major employment opportunities at Siemens, Reckitt Benckiser and Indivior, which have created hundreds of jobs in the city.
Alex has played an important role as unprecedented levels of growth were seen in the city's housing market. He made huge contributions to the £480 million Building Schools for the Future programme and helped to secure £200 million of investment for the city's flooding infrastructure.
His new role sees him tasked with helping the council to strengthen its relationship with SMEs and micro-businesses while enabling business growth and stimulating the employment of the city's workers and care-leavers.
Alex said he wants to see a clear long-term growth ambition embraced by the city's business community while supporting the delivery of 10,000 homes and the formation of a strong city centre population.
New City Economic Development and Regeneration Manager Alex Codd is expected to unlock the development of key sites such as Albion Square.
Alex said: "I am looking forward to meeting local businesses to understand what, as a council, we can do for them to help facilitate continued investment in the city.

"It is essential we work in partnership with the public and private sector to ensure the city's ambitions are maximised and the city's population benefits most from future opportunities."
The role has been designed to strengthen the relationship between planning and economic development and unlock the development of key sites across the city. It will enable the city to build on its energy, environmental and healthcare credentials while providing the resource to effectively engage in its devolution and Brexit agendas.

Mark Jones, Hull City Council's Director of Regeneration, said: "Over the past ten years, Alex has made a vital contribution to the economic growth agenda in Hull as well as ensuring that the city has benefited in considerable investment in its flood mitigation infrastructure.
"He has also led the development of our Local Plan, supporting members in the council's strategic vision for the city. I am confident that Alex will build on the city's momentum, delivering further growth and ensuring Hull's sustainability as a major northern city."
Councillor Daren Hale, Deputy Leader of Hull City Council, said: "Congratulations to Alex on his appointment as the council's City Economic Development and Regeneration Manager.
"The positive changes seen in the city during Alex's time heading up the planning service over the past 10 years cannot be overstated. He is one of the council's most recognisable and influential senior officers and he will surely go from strength to strength after his recent appointment."