From jamie.goodwin@hullcc.gov.uk | Wednesday 22 May 2019
Businesses and employees from across the region named as finalists in awards that focus on recognising individual and team talent.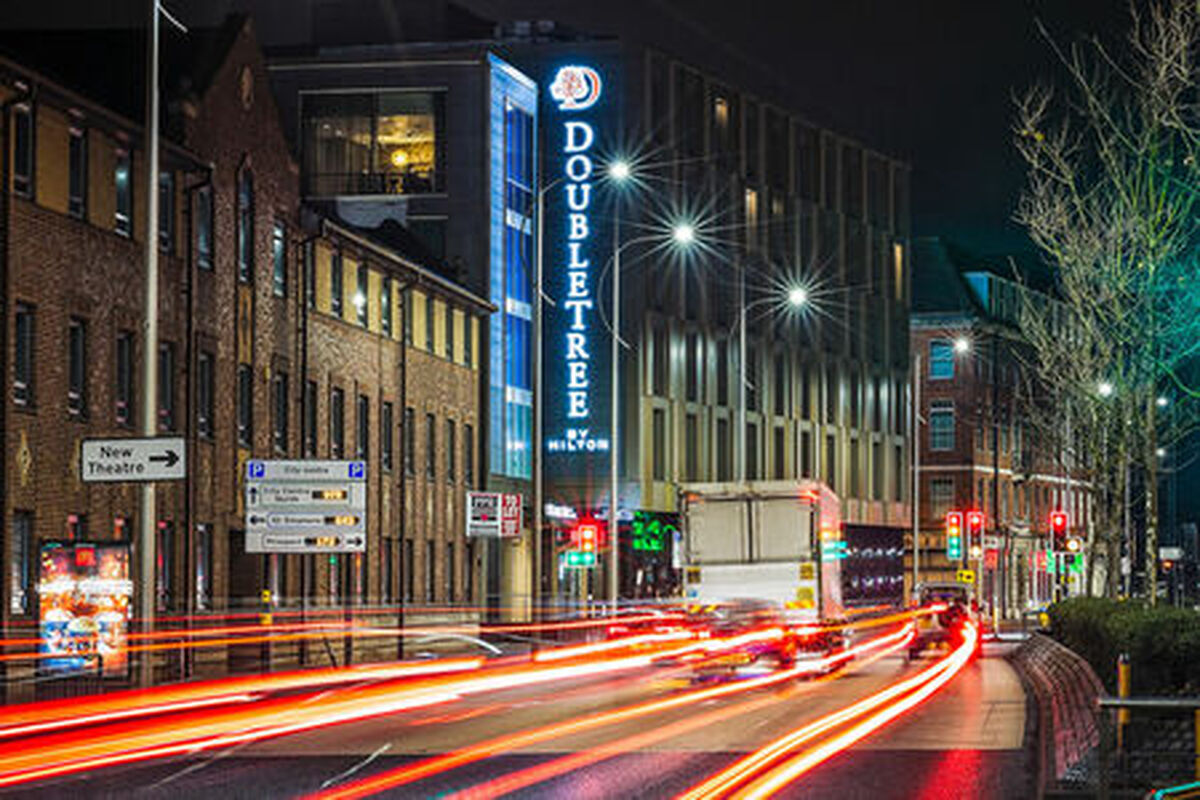 The shortlist for the Hull and East Yorkshire People in Business Awards has been announced.
Businesses and employees from across the region have been named as finalists in 11 categories.
The awards focus on recognising both individual and team talent. Selected by a judging panel of accomplished businessmen and women, the shortlist has been chosen for exceptional contribution to the workplace, excellent performance against targets and a general can-do attitude.
With Wilberforce Sixth Form College as its headline sponsor, the business awards will take place on Friday 12 July at DoubleTree by Hilton in Hull from 6pm to 1am.
Jo Fleming, founder of the awards, said: "Though it was difficult to narrow down, we're proud to announce our finalists which we believe is full of the best talent Hull and East Yorkshire has to offer.
Tickets cost £70, £650 for a table of 10 or £780 for a table of 12. Get more information here or follow the awards on Twitter.
Here is the shortlist:
Rising Star – sponsored by Sapphire Signs
Jasmine Rhodes – ICS Cleaning, SPS Group
Declan Whiting – APD Communications Ltd
Ellie Dickens – Informed Financial Planning
Emily Rymchuk – Forward and Thinking
Jessica Clark – Blab Digital
Harry Gamble – Chameleon Business Interiors
Above and Beyond – sponsored by St Stephen's Shopping Centre
Sam Bevan – Associated British Ports
Jo Nicholls – Office of the Police and Crime Commissioner
Immy Hussain – Summit
Abigail Slide – Whitehills Dental and Skin Clinic
Emily Rymchuk – Forward and Thinking
Joanne Mankel – Humberside Fire and Rescue Service
Brendon Smurthwaite – KCOM
Apprentice of the Year – sponsored by Hull City Council
Sam Phillipi – Cranswick Country Foods Poultry
Joshua Cooper – Associated British Ports
Katie MacFarlane – Trans2 Performance
Damian Graczyk – KCOM
Laszlo Villanyi – SPS Group
First Class Service
Joshua Smith – Cobus Communications
Sophie Scudder – Whitehills Dental and Skin Clinic
Zofia Thompson – Fit4dogsuk Ltd Canine Hydrotherapy Centre
Rachelle Gray – HBP Systems Ltd
Ashley Biglin – Informed Financial Planning
Entrepreneur of the Year – sponsored by Sewell Group
John Hemingway – Dark History Museum
Amy Hills – Whitehills Dental and Skin Clinic/ Whitehills Wellness Spa
Martin Johnson – Trans2 Performance
Courtney Farrow – Bloom Creative Solutions Ltd
Start-up Entrepreneur of the Year – sponsored by Sewell Group
Courtney Wood – Blab Digital
Simon Pownall – Hotham's Gin School and Distillery
Michelle Shenton – Lion Heart Hot Yoga Hull
Matthew Riley – Studio Six Architecture Ltd
Inspiring Contribution
Joanne Dixon – HBP Systems Ltd
Jessica Crawford – Informed Financial Planning
Natalie Downie – Forward and Thinking
Darren Clewes – Forward and Thinking
Lee Holgate – SPS Security, SPS Group
Innovator

Liam Peck – Sapphire Signs
Cliff Dick – HiViz Safety
James Foston – Informed Financial Planning
Manager – sponsored by Humber HR People
Daniel Casey – Sapphire Signs
Natasha Barley – HEY Children's University
Laura Stubbs – AB Mauri
Suzie Sonnabend – Whitehills Dental and Skin Clinic
Dave Gregersen – KCOM
Claire Clark – Sauce
Team Impact – sponsored by Cobus Communications
The EOA Team – Employee Ownership Association
The Design Team – Chameleon Business Interiors
HEY Children's University
OPCC Engagement Team – Office of the Police and Crime Commissioner
The APD Development and Test Team – APD Communications
Packaging Department – Cranswick Country Foods Poultry
Grit – sponsored by NEC Services Ltd
Rachel Naulls – Informed Financial Planning
Hannah Cheshire – InspireIgnite
Samantha Hart – Ultimate Blu
Matthew Riley – Studio Six Architecture Ltd
Lifetime Achievement – sponsored by Wilberforce Sixth Form College

The lifetime achievement award will be announced on the evening