From michael.berriman@hullcc.gov.uk | Tuesday 2 April 2019
84-year-old who opened Hull's first independent delicatessen 35 years ago oversees launch of new venue.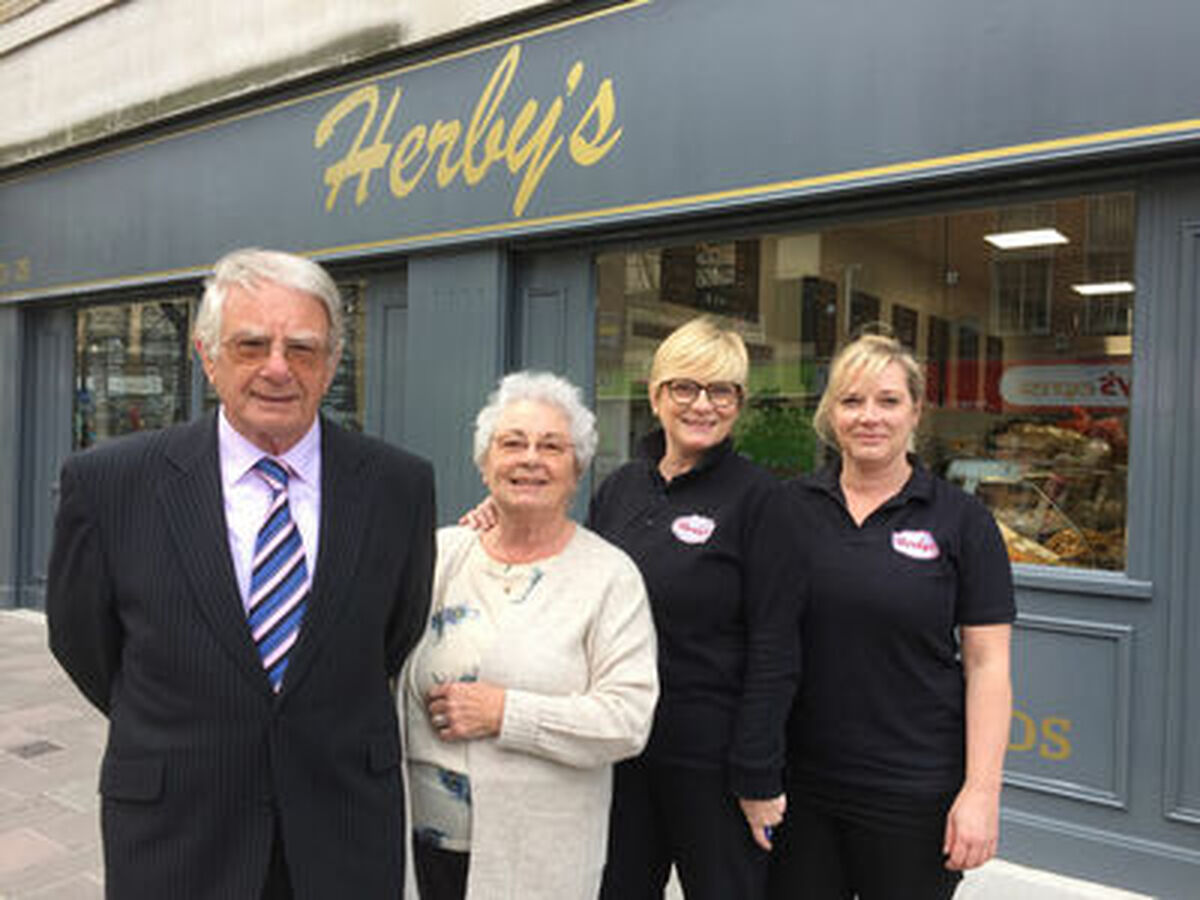 A former docker who opened Hull's first independent delicatessen 35 years ago has overseen the launch of its latest chapter.
Herby's deli and bakery, one of the city most recognisable lunch outlets, is moving to a new city centre spot.
And its 84-year-old founder Tony Burr said the move from Princes Quay to a double unit yards away in Carr Lane will improve the business - and support nearby businesses.
He said: "The layout here means we now have a kitchen and can keep re-stocking with freshly-baked products.
"One of the reasons for moving here was to complement the other businesses in the area and help them enhance this part of the city centre."
Tony ended a 22-year career working at Queen Elizabeth Dock in Hull to open the very first Herby's in a former hardware shop in Newland Avenue, Hull, in 1984.
The name came from his father and grandfather, and from Tony's middle name.
He said: "I enjoyed food but at that time I couldn't always find the things I wanted. There was only one thing to do about that – specialise in excellent food and different tastes.
"I remember when we rang the Hull Daily Mail to book an advert. They asked which section we wanted to be in and we told them delicatessens. They said they didn't have any of those - so they created a new category for us."
His first flavours were Italian, introducing basil and oregano under the guidance of the owner of the renowned Pier Luigi restaurant in nearby Princes Avenue. plus 60 different cheeses and 30 different salamis.
The business, which was launched with the help of £40 per week from the government's Enterprise Allowance Scheme, prospered and expanded.
In 1989, Herby's relocated to Ferensway and added a 100-seat cafe. The shop in Princes Quay was added in 1993 and at various times there were others in Holderness Road, Hessle Road and Market Place, in the building which is now a Post Office.
As Tony and his wife Sheila reduced their involvement, other outlets closed and they concentrated on Princes Quay with two of their daughters, Alison Denby and Michelle Hodgson, who are now directors of the business.
Kathryn Shillito, HullBID executive director, said: "Herby's has been a great success story since opening 35 years ago and we're delighted to see them showing a desire to work with other independent businesses and continuing to trade in Hull city centre."