BY Lucy Bannister | Tuesday 1 March 2022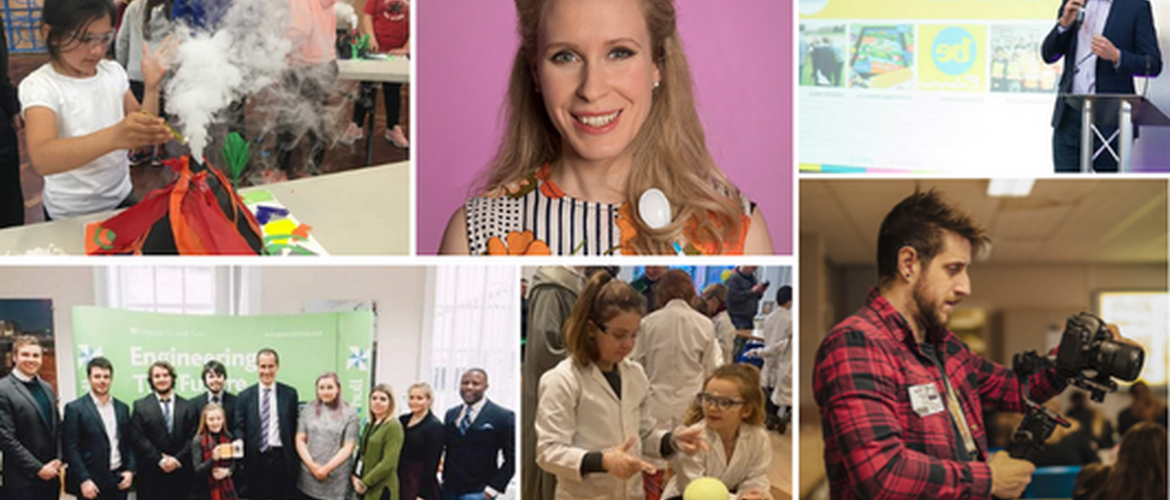 Lab Rascals and Engaging Education will be promoting entrepreneurship to young people in Hull.
Hull City Council and the Hull and East Riding Youth Enterprise Partnership have commissioned two young entrepreneurs in Lab Rascals and Engaging Education to raise the profile of enterprise skills and entrepreneurship within Hull amongst young people aged 29 and under.
It's part of the "Future You" campaign to promote youth entrepreneurship and enterprise skills to young people in the city.
Lab Rascals will be delivering a series of STEM/ Enterprise Sessions in Hull primary schools, linking up their highly successful programme with the Big 13 Enterprise Skills in order to develop more enterprising students.
Engaging Education are spearheading the campaign for young people to become their own boss. They will be launching a micro site that will contain business support and advice that is available in a language that they understand. It will offer advice on celebrating success, how to develop new ideas and ways of engaging with young people so they find it easier to access business support and advice in the future, as well as help to lobby relevant organisations such as the Hull and East Yorkshire Local Enterprise Partnership (HEY LEP) and the government.
Working with the John Cracknell Youth Enterprise Bank, the council are looking to establish a group of Youth Enterprise Champions that will help to promote the importance and excitement of youth entrepreneurship. In the first instance, four young entrepreneurs will be chosen to be part of this campaign.
Councillor Daren Hale, Leader of Hull City Council said:
"I am delighted that by working with partners and young entrepreneurs, we are able to run a campaign to raise the importance of being enterprising in the workplace and school, as well as developing a new crop of young entrepreneurs as part of our commitment to community wealth building. Young people are at the heart of our communities and with the right support and encouragement from Hull City Council and partners like Lab Rascals and Engaging Education, we will show we have faith in them as we continue to build up our youth enterprise eco-system and invest in their future and the future success of our city."
Lucy Beaumont, Hull-born comedian and actress said:
"As a Vice-President of the John Cracknell Youth Enterprise Bank, I am delighted that working with Hull City Council and Hull Culture and Leisure, we are establishing a first-class campaign to promote enterprise skills in schools and colleges. By using the skills and passion of young entrepreneurs like Lab Rascals and Engaging Education, and by working together, we can raise the profile of entrepreneurship in Hull and the importance of enterprising people in the workforce. I am looking forward to supporting the campaign and meeting our enterprising young people in Hull."
Katie Norman, Owner of Lab Rascals said:
"I am delighted to be working with Hull City Council to promote enterprise skills through STEM activities with primary schools in the city as part of their commitment to creating an enterprising culture in Hull."
Ross Bennett Founder of Engaging Education said:
"Hull has a national and indeed international reputation for supporting enterprising young people and we are delighted to be invited to be working in partnership with the council to develop the next stage of developing the city's youth enterprise eco-system."