From jamie.goodwin@hullcc.gov.uk | Friday 2 August 2019
Gallery and art studio moving into new Humber Street premises which has undergone a £1.2m redevelopment to become a centre for the creative arts.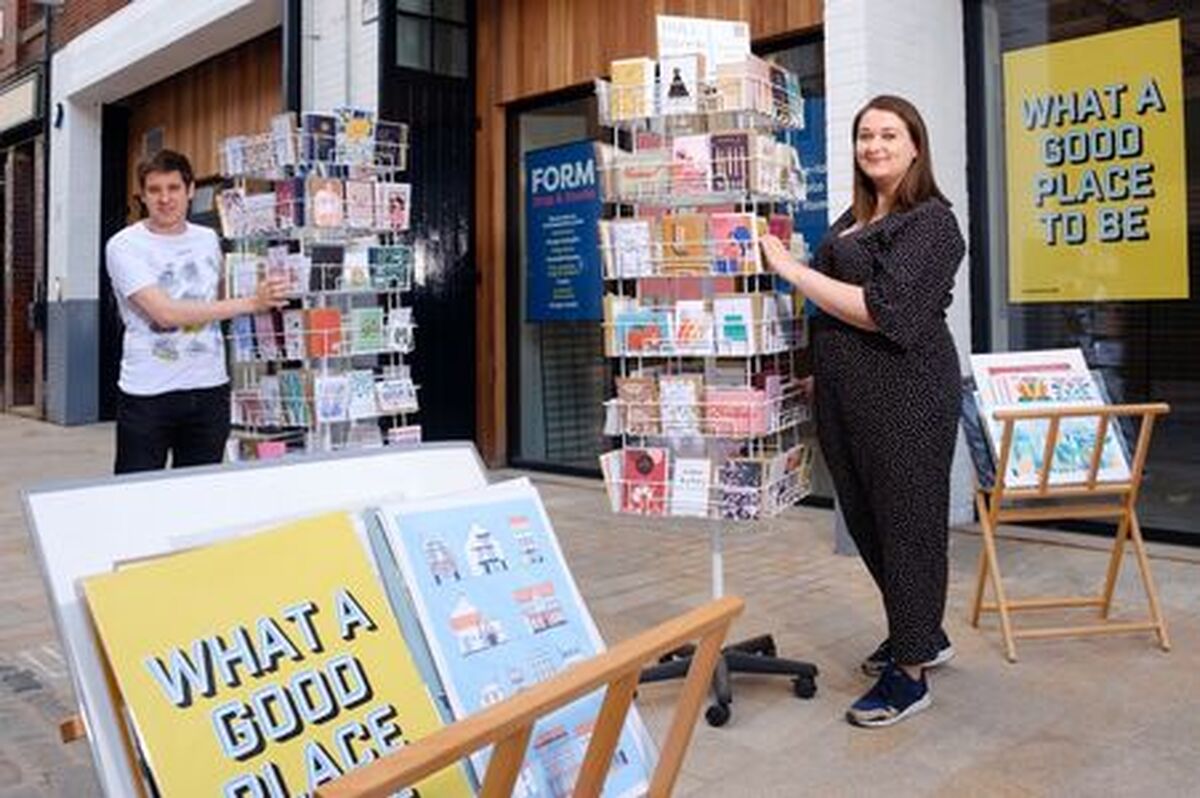 A popular art shop, studio and gallery is relocating to become part of a new cultural and creative hub in the heart of Hull's Fruit Market.
Form Shop & Studio is moving into the ground floor of 61-63 Humber Street, which has undergone a £1.2m redevelopment to become a centre for the creative arts.
Form, which sells affordable, contemporary prints by artists from Hull and beyond, alongside greeting cards, books and other paper goods, will reopen on Saturday 24 August.
It is owned by graphic artist Joseph Cox and fellow creative Alice Thomson, whose business has grown as the Fruit Market urban village has evolved.
Over the past two years, it has sold the work of more than 50 local artists and printmakers and has hosted a monthly artist showcase featuring work from around the region. He said: "We're really excited about our new home. We're only moving a few yards, but it feels like a big step for us.
Alice Thomson and Joseph Cox at Form Shop and Studio in Humber Street.
"Our new space is bigger and much more flexible. It will enable us to increase our ranges and provide a showcase and retail outlet for more of the fantastic creativity of the artists we work with, most of whom are in or around Hull."
The redevelopment has brought back into use the first and second floors of the building, which have been derelict for more than a decade. It is partly funded by a £600,000 grant from the Coastal Communities Fund to support the continuing regeneration of the Fruit Market.
The move will allow the business to provide a showcase for the work of emerging and established creatives at Juice Studios, a vibrant artistic space for Hull's creative community on the building's first floor.
The rebirth of the Humber Street creative hub is part of the rejuvenation of the waterfront district being led by Wykeland Beal, the regeneration company formed by commercial developer Wykeland Group and housebuilder Beal Homes, as part of the Fruit Market LLP joint venture with Hull City Council.