From jamie.goodwin@hullcc.gov.uk | Thursday 1 August 2019
Firm's move from Newland Science Park brings firm's employees together under one roof.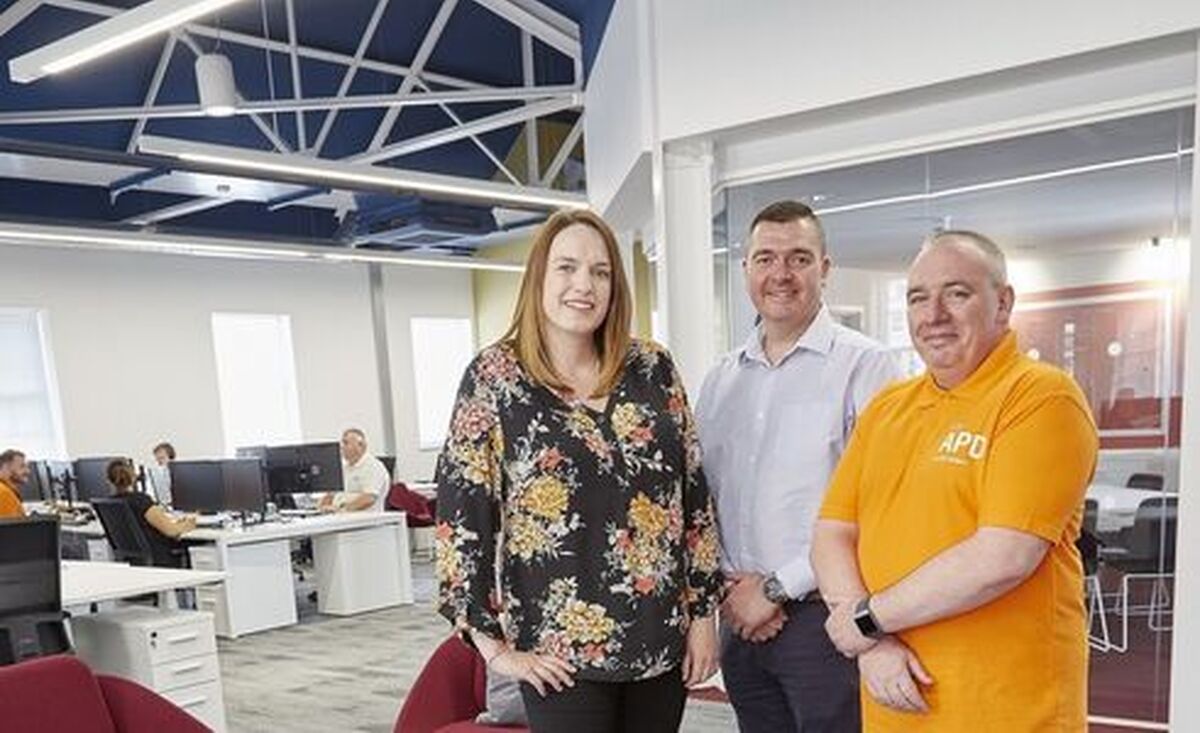 A Hull tech business has moved into modern new offices to enable further growth.
APD Communications has moved into purpose-designed headquarters in the historic heart of Hull to build on its growing reputation as a leading provider of technology for emergency services and critical control operations.
The firm had outgrown its previous offices across two buildings at the Newland Science Park next to the University of Hull. The company's new two-storey offices, Minster Corner in South Church Side – in the shadow of Hull Minster – have undergone a £2m redevelopment to create a cutting-edge hi-tech hub.
The move also brings APD's 100-plus employees together under one roof.
APD commercial director Rhiannon Beeson, who led the relocation project, said: "Before, we were trying to fit the needs of the business around existing buildings. Now we have a building that has been purpose-designed for APD and our ways of working, with room for further growth."
The company is now recruiting for a number of new roles including sales manager, service delivery manager, post-sales technical consultant and marketing assistant, as well as software engineers. APD will also hire four new graduate software engineers in September.
APD developers in the presentation zone at the tech company's new headquarters.
The new offices have been designed to support existing and new customers, with the first floor largely dedicated to software development, engineering and testing. The facilities include a test lab for the London Underground, for which APD manages communications between tube trains and control rooms, through multiple operators, as well as a new purpose-built software lab and audio lab.

The project has been delivered working with a range of Hull companies including developer Allenby Commercial, office design company RFD, telecoms provider KCOM, building services company Airco and network infrastructure provider Paragon Data Services.
Find out about career opportunities with APD here.