From ben.pindar@hullcc.gov.uk | Friday 29 January 2021
Chef launches new restaurant in lockdown with take-away menu to showcase his dishes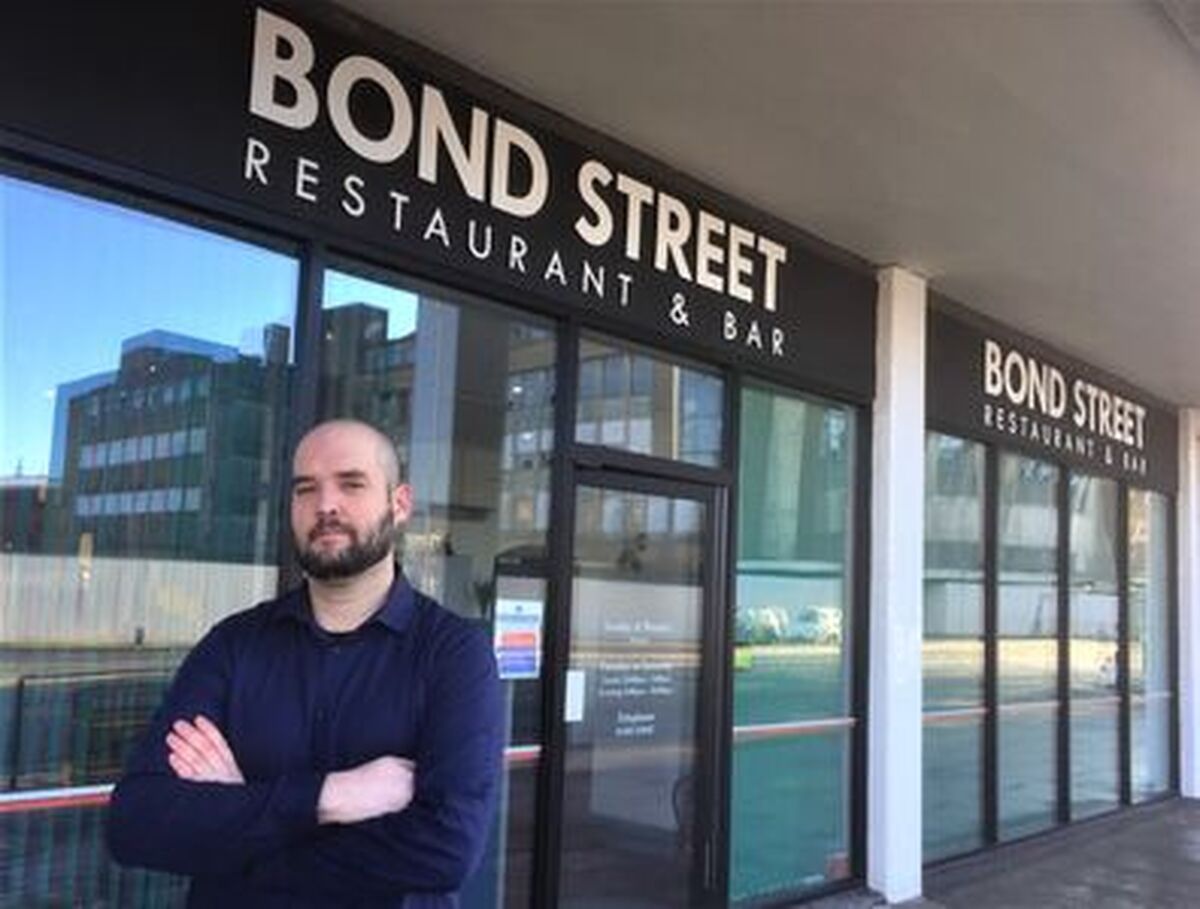 Despite the city being in lockdown, an ambitious chef is reopening one of Hull's most popular Italian restaurants and will be giving people the chance to try out the new menu by offering a takeaway service.
Jason Ioakeim will open Bond Street Restaurant & Bar, which operated as the Operetta restaurant for 28 years, initially as a take-away to showcase some of the dishes he intends to serve once Covid restrictions have cleared to enable him to welcome diners.
He said: "We will focus on British food, which is so multicultural that there will be a lot of other influences, especially with the many plant-based options which we will introduce."
Jason has lived in Hull since 2005 and has worked for a variety of highly-respected restaurants in and around the city, becoming a sous chef and then head chef and guiding restaurateurs on improving their standards and menus and remaining cost-effective.
He plans to launch the Bond Street Restaurant & Bar take-away service from mid-February with a team of up to 10 and expects staff numbers to double when the restaurant opens. He is recruiting now for the kitchen, front of house and delivery drivers.
He said: "With social distancing we have room for about 60 people and another 20 or more when restrictions permit. We also have a lot of space outside and we're in discussions with Hull City Council about making use of that.
"I have worked in some popular places in the Hull area and I have a good knowledge of what the local community wants. With the takeaway service we want people to have a nice dining experience at home without breaking the bank. The restaurant will have a brunch service from around midday until 2 or 3pm and a dinner service in the evening, with set menus available when the New Theatre reopens.
"I have contacts with all the main suppliers in the area and I am big on keeping things local, buying from local butchers and fruit and veg merchants and supporting the local community.
"For every meat option on the menu we will aim to offer a plant-based option. We see the health aspect as very important because people are a lot less active at the moment, and I am aware of the growing interest in plant-based food.
"This is a great location with plenty of car parking nearby which is free after 6pm. It's also well-known because Operetta was here for 28 years. We want to be seen as part of the community, not just as a business making a profit."
Kathryn Shillito, HullBID Executive Director, said: "We're delighted to see Jason bringing new ideas to a building which was a favourite destination with diners for so many years and we look forward to working with him as part of the city centre business community.
"HullBID has extremely close links with the city centre hospitality industry because we recognise it has a vital role as an employer and as an attraction to visitors. We have supported it for many years with Hull Street Food Nights and with the Yum! Festival of Food and Drink. During 2020 we introduced Dine Wednesdays to promote our excellent pubs, café bars, restaurants and hotels. We will be working with them again to generate more trade during 2021 and we are excited to welcome Bond Street Restaurant & Bar to the city centre."