From jamie.goodwin@hullcc.gov.uk | Friday 15 November 2019
The start of work marks a major milestone in the £80m rejuvenation of the waterfront Fruit Market area.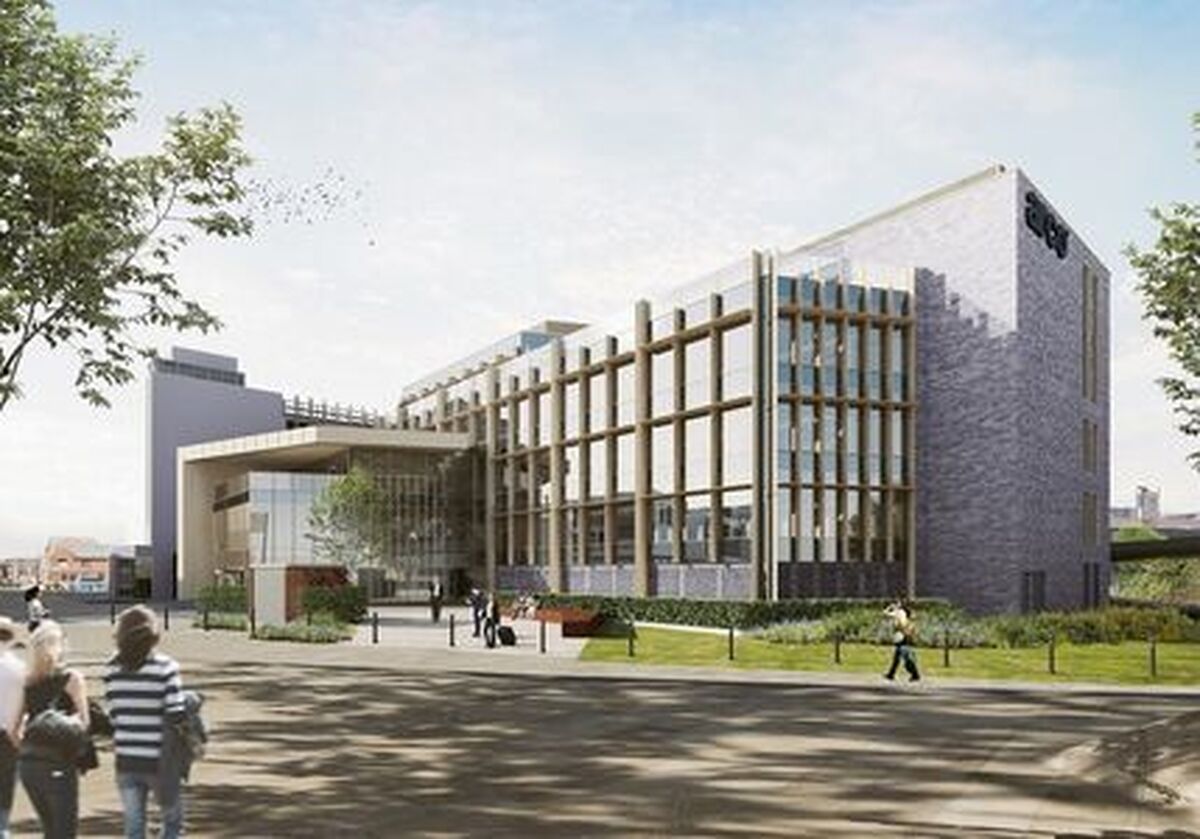 Construction has begun on the £16m Arco head office development in Hull.

The project will see the construction of a prestigious new head office for Arco, the UK's leading safety business, marking a major milestone in the £80m rejuvenation of the waterfront Fruit Market area.

The Arco building will be the largest new-build office development for a single user in the Hull area since the late 1960s.

It has been supported with a grant of £1m from the Humber's Local Growth Fund allocation through the Humber LEP's Growing the Humber programme of business investment grants.

The construction project will also include a 350-space multi-storey car park, while later stages will feature 34 residential units and 3,000 sq ft of retail or leisure space.

It marks the latest major chapter in the exciting rejuvenation of the waterfront district being led by Wykeland Beal, the regeneration company formed by commercial developer Wykeland Group and housebuilder Beal Homes, as part of the Fruit Market LLP joint venture with Hull City Council.

Councillor Daren Hale, Hull City Council's Portfolio Holder for Economic Investment and Regeneration, said: "The Arco relocation is a major part of our long-term vision for the city centre, key to both the regeneration and investment that continues to take place on the Fruit Market.

"The Fruit Market is a key part of the city centre and Arco moving its head office and 550 staff there will be a significant boost to the area and all the fantastic businesses that operate there.

"Arco is a nationally recognised and respected company with its foundations firmly in Hull. We are delighted that this decision shows that the company's future is also in the city."

The project will enable the company to relocate from its existing head office in Waverley Street, which has been purchased by Hull City Council to support the planned A63 Castle Street improvement scheme and regeneration and investment in the city centre.

The new head office will see family-owned Arco return to its roots in the Fruit Market where the business opened its first shop in Queen Street, just yards from the development site, in 1893.

The 58,500 sq ft, five-storey building will include social meeting areas, a glass fronted atrium and an auditorium for staff and customer presentations.

As well as cementing Arco's future in Hull, the development will create about 200 jobs during the construction phase and provide a further major boost for the regeneration of the Fruit Market and the economy of Hull city centre.