From jamie.goodwin@hullcc.gov.uk | Friday 13 September 2019
Housebuilder is supporting the launch of new club in Hull community.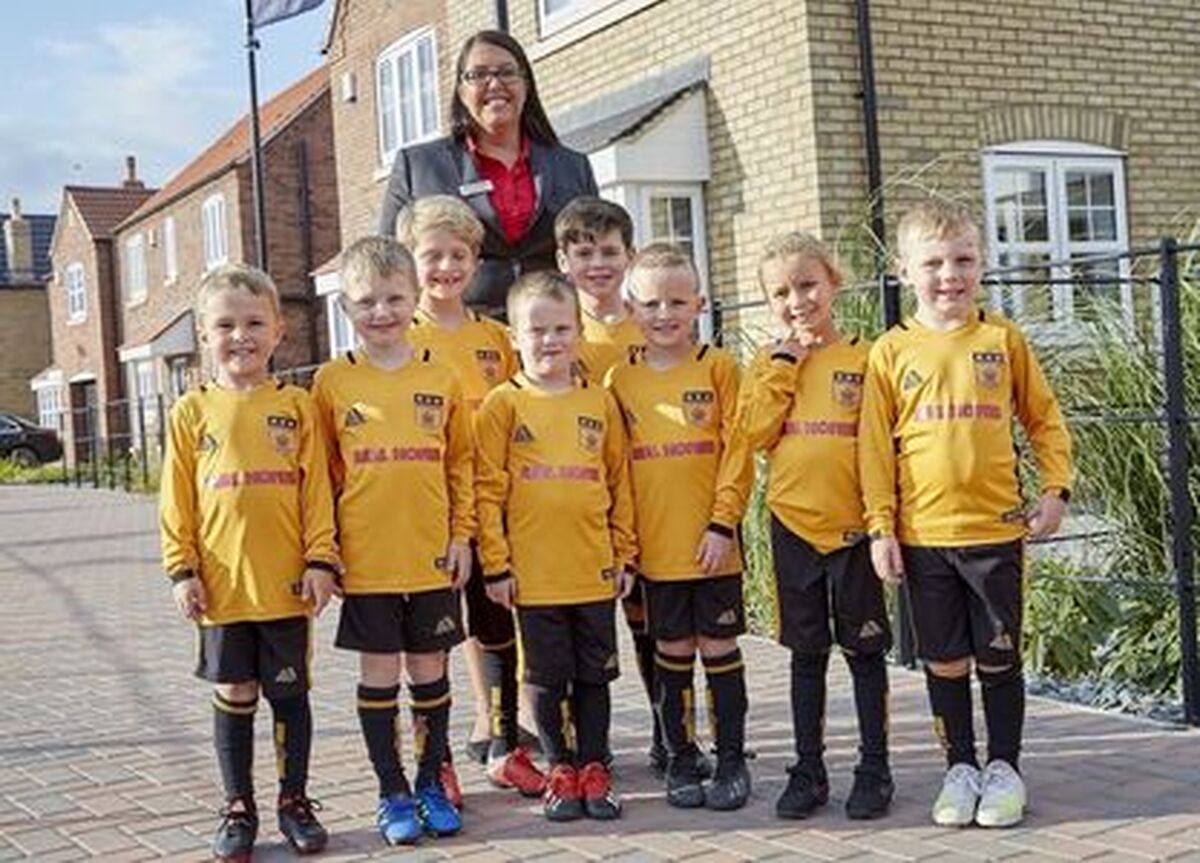 Housebuilder Beal Homes has supported the launch of a new football club and sports training sessions in the heart of Hull's Kingswood community.

Kingswood United is a weekly soccer school and turn-up-and-play sports session run by volunteers. It is based at Bude Park Playing Fields for matches and training, with the club using nearby Kingswood Parks Primary School in winter.
Organisers are aiming to create a safe environment for children aged from four to 14, to make friends, learn new skills and have fun while being active.
With more than 120 youngsters now signed up to play in 12 league teams this season, Beal Homes has sponsored the Kingswood United Tornadoes Under-Sevens team kit. The team was the first to be formed under the new club and has nine players.
The family-owned housebuilder also helped to fund equipment such as footballs, goals, bibs and kits needed to launch the club and sports sessions earlier this year, as well as covering the cost of hiring space at the school.
Club founder, secretary and lead coach Paul Richardson said: "Everyone at Beal Homes has been fantastic. To sponsor us before we were even fully established allowed us to engage with the community on this scale.
"We have been able to achieve so much since we began nine months ago because of the backing from Beal and our other supporters.
"There wasn't a sports club for children in Kingswood previously, only cycling and running, so it's great to get children off their games consoles and making friends."
Local landowner, Kingswood Parks Development Company (KPDC), has provided the same level of support as Beal Homes, sponsoring the Kingswood United Storms Under-Sevens team kit and helping towards the cost of equipment, while 10 other local businesses have also sponsored teams.
To find out more about Kingswood United, or the sports sessions, e-mail kingswoodutd@gmail.com.