From jamie.goodwin@hullcc.gov.uk | Monday 10 December 2018
Grade-II listed building recognised with Good Mark after collaborative efforts of ABP, A Torn Construction and Hull City Council.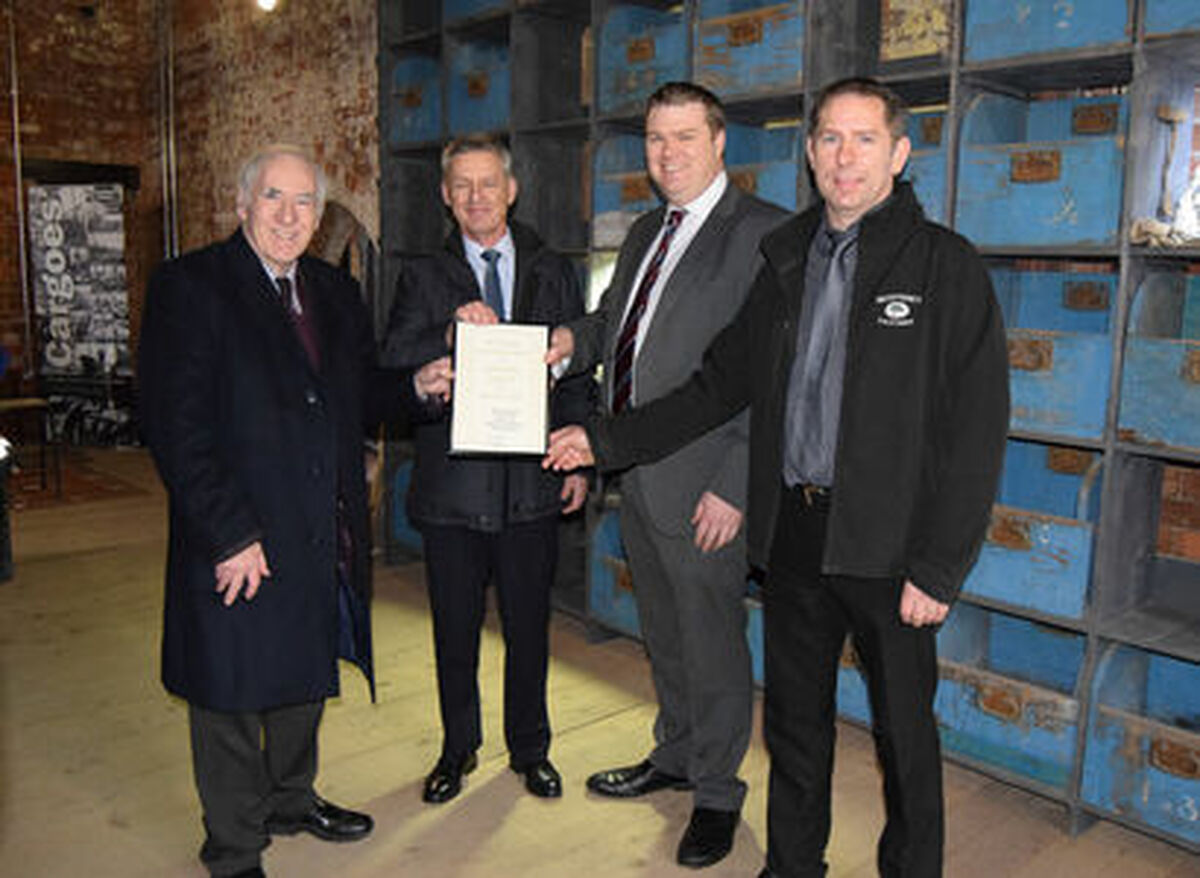 A well-known grade-II listed industrial building in Hull has been recognised for its high-quality restoration.
The ABP Pump House has been recognised with Hull Civic Society's Good Mark after the collaborative efforts of ABP, civil engineering firm A Torn Construction and Hull City Council brought this striking building back to life.
Just two Hull buildings - Central Fire Station and The Hideout Apartment Hotel - were given the society's stamp of approval last year.
The Victorian Pump House building is packed full of original features, which were restored thanks to a £1.1 million grant from Hull City Council. Designers and contractors ABP and A Torn Construction led an extensive 10-month refurbishment project, including a new roof, sash windows and brickwork repairs.
Since the refurbishment was completed in February 2017, the building has become a central historic hub, welcoming more than 2,500 visitors for a pop-up Pump House Gallery.
"This important piece of Hull's maritime history, juxtaposed against modern day with Siemens Gamesa on its doorstep, is vital to preserve for future generations to learn about the past workings of the port," said Chris Green, ABP Port Manager for Hull and Goole.
"It's fantastic that our joint conservation efforts have been recognised and we're proud to have been able to share this atmospheric building with the rest of the city."
The ABP Pump House was a key piece of port infrastructure built in 1885 as it was vital in hydraulically powering the opening of the lock gates on Alexandra Dock. The lock gates are essential in ensuring the correct water level in the dock.
John Scotney, Chairman of the Hull Civic Society, said: "The Good Mark recognises the high-quality design of buildings, old or new, which enhance the environment and improves quality of life for the people of Hull.
"Industrial buildings are often over-looked, but this is a stunning example which has been restored back to life incorporating many original features including overhead cranes."