From anna.pilgrim@hullcc.gov.uk | Thursday 22 July 2021
Three-storey extension will take the total capacity to 900 pupil places and allow new courses to be offered.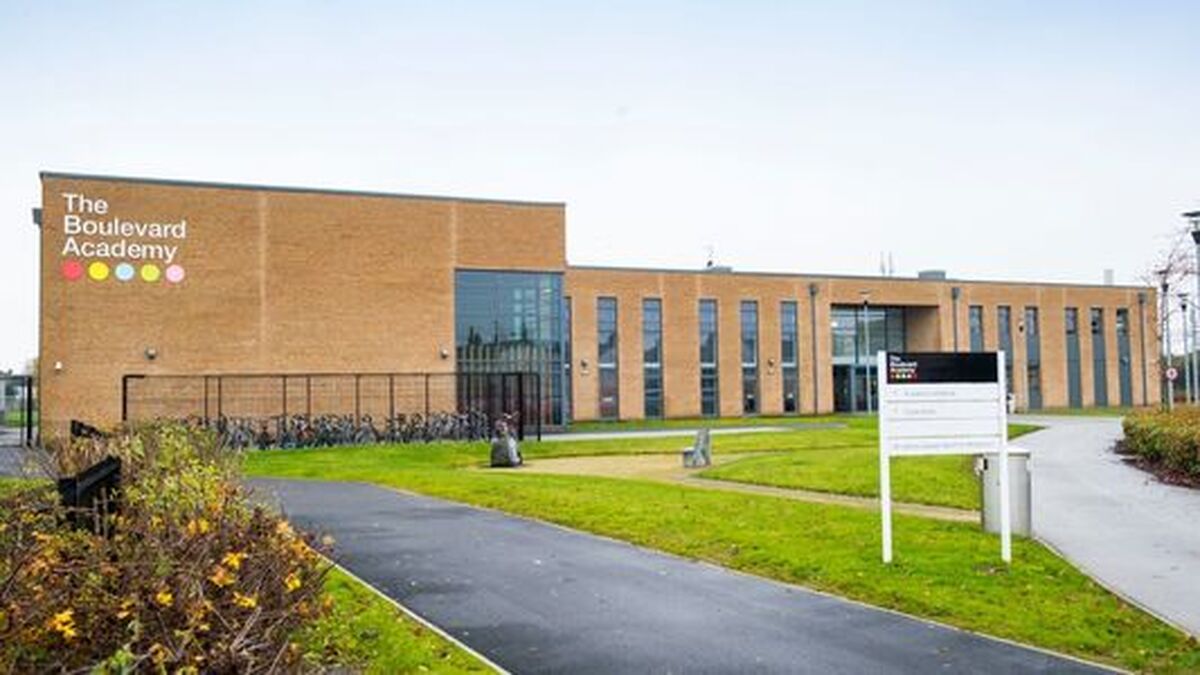 Work is to begin on a £6 million expansion of The Boulevard Academy, which will increase student capacity and enable the school to offer new courses from September 2022.

The Boulevard Academy on Massey Close, west Hull, famously occupies the site of Hull FCs former Boulevard ground, and was initially built to accommodate 600 students aged 11 to 16.
A three-storey extension to the school will be built, creating an additional 300 places for students, taking the total capacity to 900 pupil places.
The major expansion will include new dedicated rooms for food technology and textiles, meaning Boulevard will be able to offer courses in these subjects for the first time. There will be an extension to the existing multi-use games area along with an activity studio, improving the outdoor exercise spaces for students, as well as enhancing the internal PE provision.
Two specialist music rooms with four new practice areas for lessons and rehearsals will be introduced, whilst improvements to computer science facilities will add two extra suites and additional classrooms.
The project is being delivered by Hull Esteem Consortium LEP Ltd as part of Hull City Council's £50 million investment into the city's schools, with work due to begin late July.

Councillor Shane McMurray, Portfolio Holder for Children's Services at Hull City Council, said: "In response to the increase in the childhood population, we're working with schools to increase not just capacity and choice, but a choice based around quality provision.
"We want to provide the best education possible in the best learning environments possible, and this is why we are investing around £50 million in the city's schools."
Janice Mitchell, CEO and Principal of The Boulevard Academy said: "I'm delighted that our expansion plans have finally received formal approval. This significant expansion of our facilities and provision will mean we are able to respond to the increasing demand for places at Boulevard and offer new career opportunities for our students.
"We are committed to providing our students with an outstanding, well-rounded education to give them the platform for success and this will help us do just that."