From jenny.langrick@hullcc.gov.uk | Monday 9 March 2020
The city is bucking national trend with multi-million-pound outlay at sports and swimming facilities.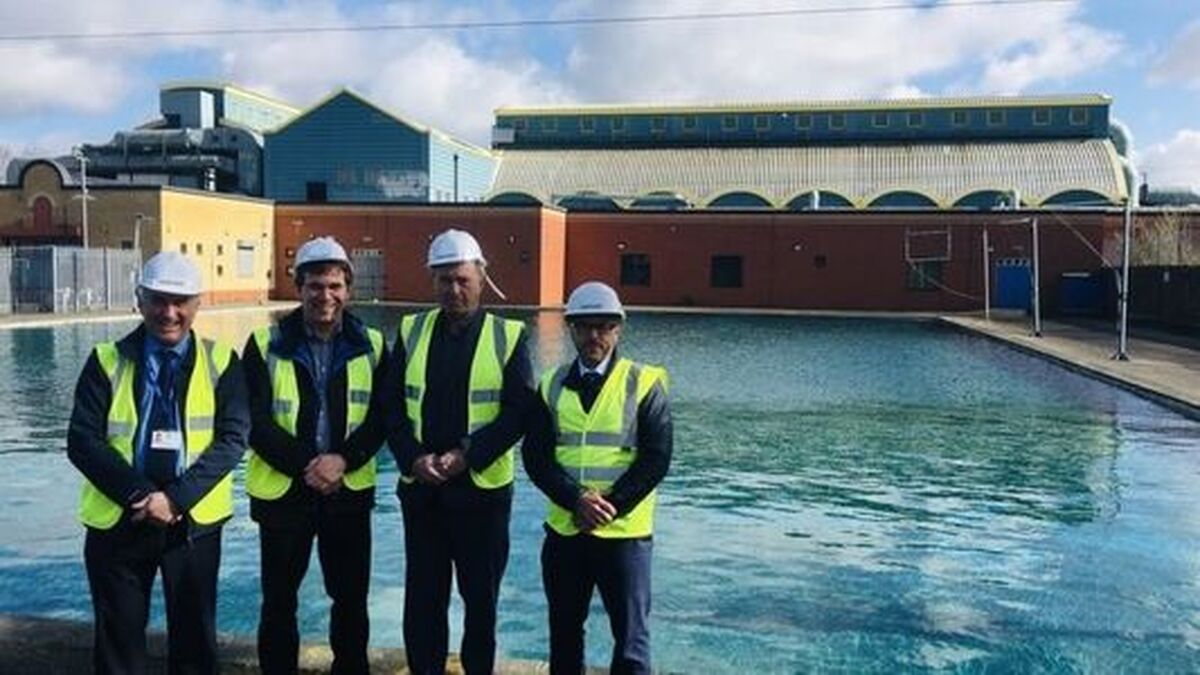 Hull is leading the way in leisure investment as a report finds almost two-thirds of the country's leisure centres are in need of improvements.
Figures released by the Local Government Association show nearly two-thirds of UK leisure centres are in need of urgent investment.
In Hull, it is a very different story – with both Woodford and Ennerdale Leisure Centres recently receiving major makeovers.
And work will soon begin to refurbish Albert Avenue and Beverley Road Baths.
Councillors Dave Craker, far right, and Daren Hale, second from right, with project officers outside Albert Avenue baths.

Albert Avenue will see demolition work in the coming weeks, followed by a £4 million transformation that will also see the facility's historic lido reopen after 25 years.
And work at Beverley Road will begin early in the summer with an expansion of the gym, internal refurbishment and repairs to the Grade II-listed building's roof for a total investment of £2.9 million.
Councillor Daren Hale, deputy leader of Hull City Council, said: "The council is incredibly passionate about our leisure centres and know our residents are too. This investment into our communities is really important and I already know that it will be really appreciated and loved by their users for years to come.
"This year marks another year of major investment into making Hull a fantastic place to work, live, study, play and visit and these facilities are just part of millions of pounds being spent both privately and publicly on the bright future of our city."