From jamie.goodwin@hullcc.gov.uk | Friday 23 August 2019
A wide range of arts and community activities inspired by the exhibition have been announced ahead of free exhibition.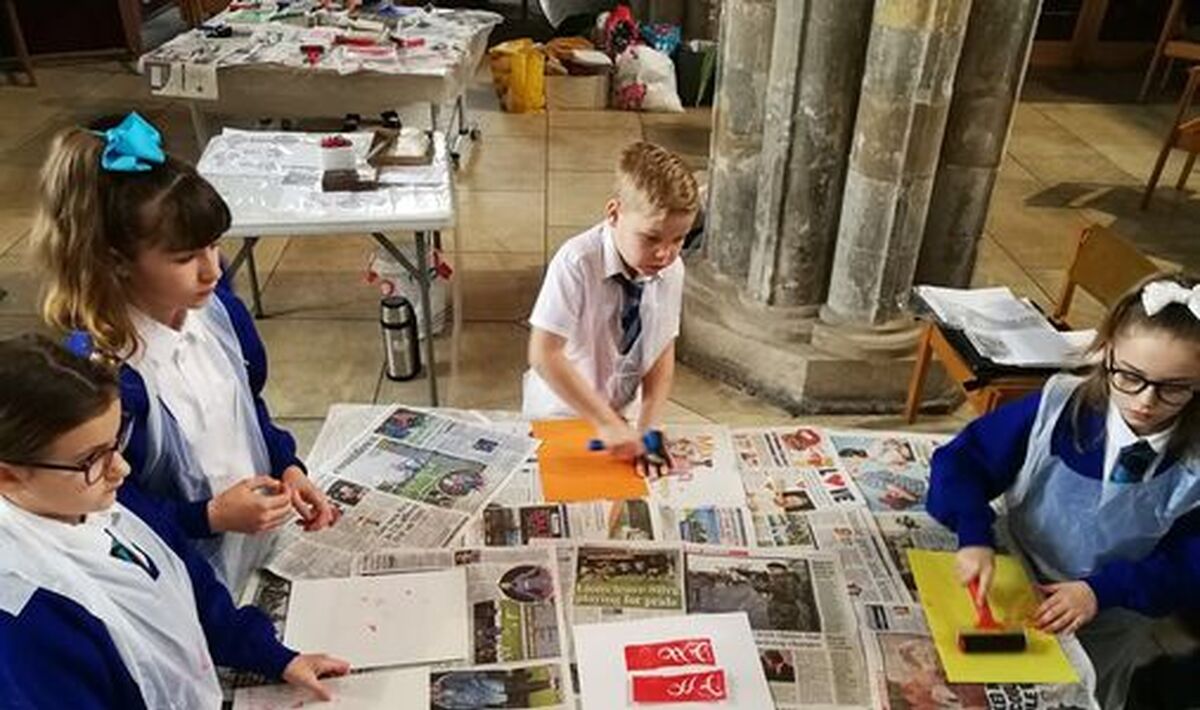 An extensive programme of arts and community activities is to allow people in Hull to reveal their artistic talents, inspired by a spectacular exhibition heading to Hull.
The Michelangelo – A Different View exhibition will see superb reproductions of the Renaissance master's Sistine Chapel works displayed in 700-year-old Hull Minster.
The exhibition showcases the entire set of Sistine Chapel works, including the famous Creation of Adam, a depiction of God giving life to the first man.
The free exhibition is being staged from Tuesday 8 October to Monday 18 November, with visitors able to admire the masterpieces from a distance of just two metres.
Now, supported using public funding by the National Lottery through Arts Council England, a wide range of arts and community activities inspired by the exhibition have been announced.
The programme is intended to involve as many people as possible, enabling them to express their own creativity and learn new skills.
Delivered by North East Lincolnshire arts organisation Our Big Picture, all of the events and workshops will be delivered within Hull Minster while the exhibition is being staged.
Highlights include Created Together is a free community drop-in activity for all ages, creating a large-scale contemporary artwork based on Michelangelo's Creation of Adam.
Drawn Together is a free Michelangelo-inspired national Big Draw event, exploring different ways of making art and using hands as inspiration.
It will also include children and young people's workshops with local artist Emma Garness, alongside guest artists. Community groups, home-educated families, schools, or college groups will explore art history, traditional art skills and create contemporary artwork.
Our Big Picture creative and managing director Paula Denton said: "This arts programme will give people the chance to extend their experience beyond what they will be able to see in the Minster. Whether you've never picked up a brush before, you're an artist, a family, or a community group, there is something for all abilities and all ages."
See more highlights from the programme here. Full details and bookings will be available in early September.