From jamie.goodwin@hullcc.gov.uk | Friday 16 August 2019
Technology firm at The Deep Business Centre adds new dimension with masterclasses and workshops.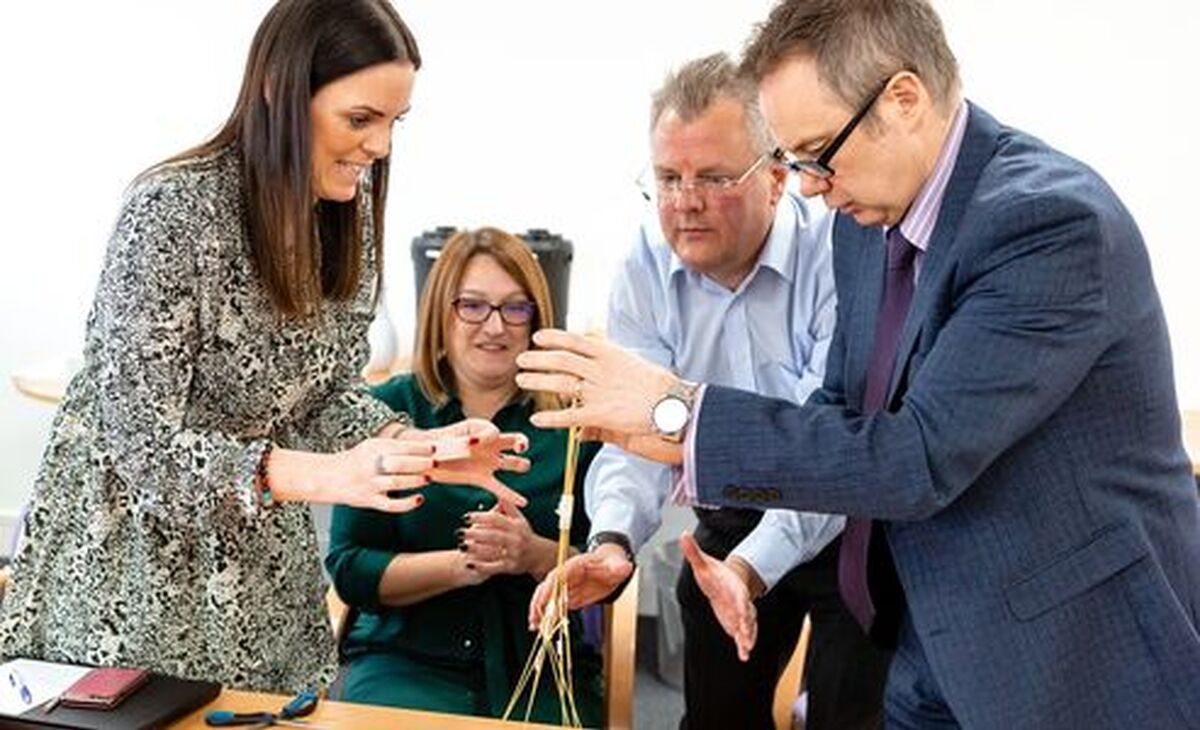 A technology business based at The Deep is poised for further expansion by making the most of its new surroundings.
Think Cloud relocated to the marine attraction's business centre after outgrowing its previous home in Melton.
The firm has created four jobs since moving to The Deep last year, expanding the team to 11.
It will soon recruit more people after adding a new dimension to the business with a series of masterclasses and workshops.

The company is also applying its skills to its partnership with Yorkshire mental health charity Andy's Man Club, with a strategy of "digital wellbeing" designed to reduce the stress generated by too much technology at work.
Think Cloud held its first masterclass at the Business Centre earlier this year. A second event in October will see the company launch its new IT support application.
Think Cloud presenters, from left, Lauren Hughes, Scott Clark and Leon McQuade.

Co-founder Leon McQuade said: "Our first event focused on our winning workplace framework, which provides a holistic approach to driving digital transformation, and our next session will be a lunch-and-learn event with our new IT support application.
"But front and centre of this is to arm companies with the best tools to promote digital wellbeing by focusing on the people and the processes and technology they use. We ask businesses what they are doing to promote employee engagement and how their email strategy works.
Freya Cross, head of business and corporate at The Deep, said: "I am proud that one of our business centre clients, Think Cloud, is leading digital transformation in the Humber sub-region, growing their organisation and finding themselves in demand as expert speakers."

"I learned a lot from attending Think Cloud's inaugural event, which was innovative and interactive and ensured we were participants – from building spaghetti towers to sharing experiences in technology – rather than just an audience.
Find details of Andy's Man Club here.