From jamie.goodwin@hullcc.gov.uk | Monday 4 March 2019
Working brewery and stylish bar offers dozens of draught craft beers, lagers and ciders.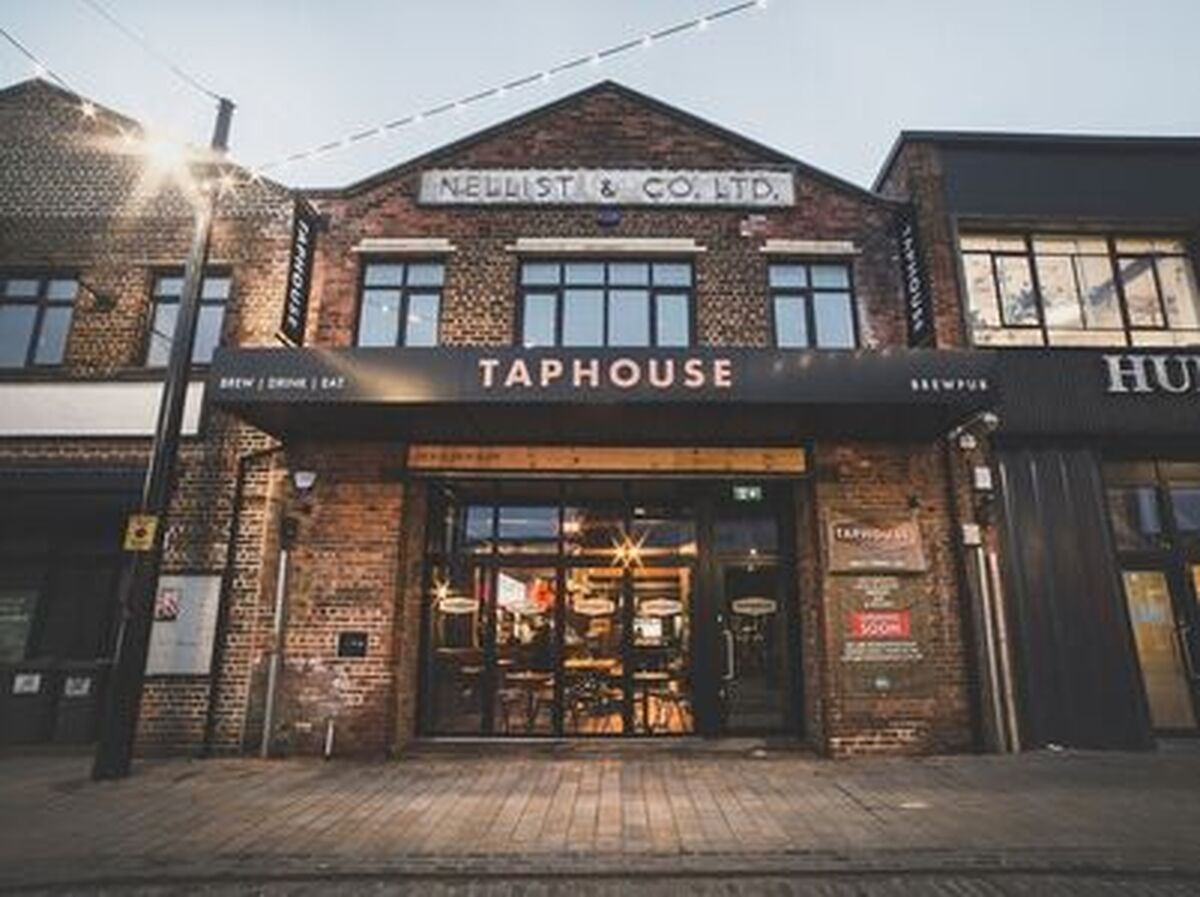 Here is a look at Hull's newest bar and brewery, offering craft beers brewed on-site and from around the world
Taphouse Brewpub has opened in Hull's resurgent Fruit Market quarter.
It is both a working brewery and stylish bar, offering almost 40 draught craft beers, lagers and ciders, plus bottled and canned beers, wines and spirits.
The interior of Taphouse Brewpub, which has opened in Hull's resurgent Fruit Market quarter.[/caption]

The venue is East Yorkshire's largest brewpub. It will also host regular entertainment including live music, comedy nights and regular tasting sessions, and also serves bar food and snacks.
The in-house brewery is shared by Yorkshire Brewing Company, which has been hand-crafting beers in the Fruit Market for more than six years, and Bone Machine Brew Co, which sends its brews out across the UK and into Europe.
Taphouse Brewpub is owned by Yorkshire Brewing Company's Guy Falkingham and local licensee Lee Kirman, who have invested more than £150,000 in a redevelopment and fit-out which has transformed another of the Fruit Market's former fruit and veg warehouses. The opening has created 12 full and part-time jobs.
Taphouse Brewpub owners Guy Falkingham, left, and Lee Kirman, right, with Marko Karjalainen of Bone Machine Brew Co.[/caption]

Mr Kirman co-owns the successful Minerva pub and Humber Street Distillery Co. gin bar in the Fruit Market with his partner Charlotte Bailey.
He said: "We love the Fruit Market and we believe our other businesses have played a big part in its revival.
"This new venue will give the area another big boost. It will support the restaurants and cafés around us and generate increased footfall for all the other independent, creative businesses that make this such a fantastic place.
"We believe Taphouse Brewpub will become a destination venue, adding to the ever-growing reputation of the Fruit Market and Hull as a great place to visit and enjoy."
Taphouse Brewpub is also a working brewery, offering almost 40 draught craft beers, lagers and ciders.[/caption]

Three more businesses are due to open in the Fruit Market due in the next few weeks when fashion store Tessies, bohemian bridal boutique Ghost Orchid Bride and urban lifestyle gym The Temple on Humber Street join Taphouse Brewpub.
The regeneration of the Fruit Market is being led by Wykeland Beal, a company formed by commercial developer Wykeland Group and housebuilder Beal Homes, as part of the Fruit Market LLP joint venture with Hull City Council.