From jamie.goodwin@hullcc.gov.uk | Wednesday 22 May 2019
New signage is first change at former Crawshaws shop in Hull city centre.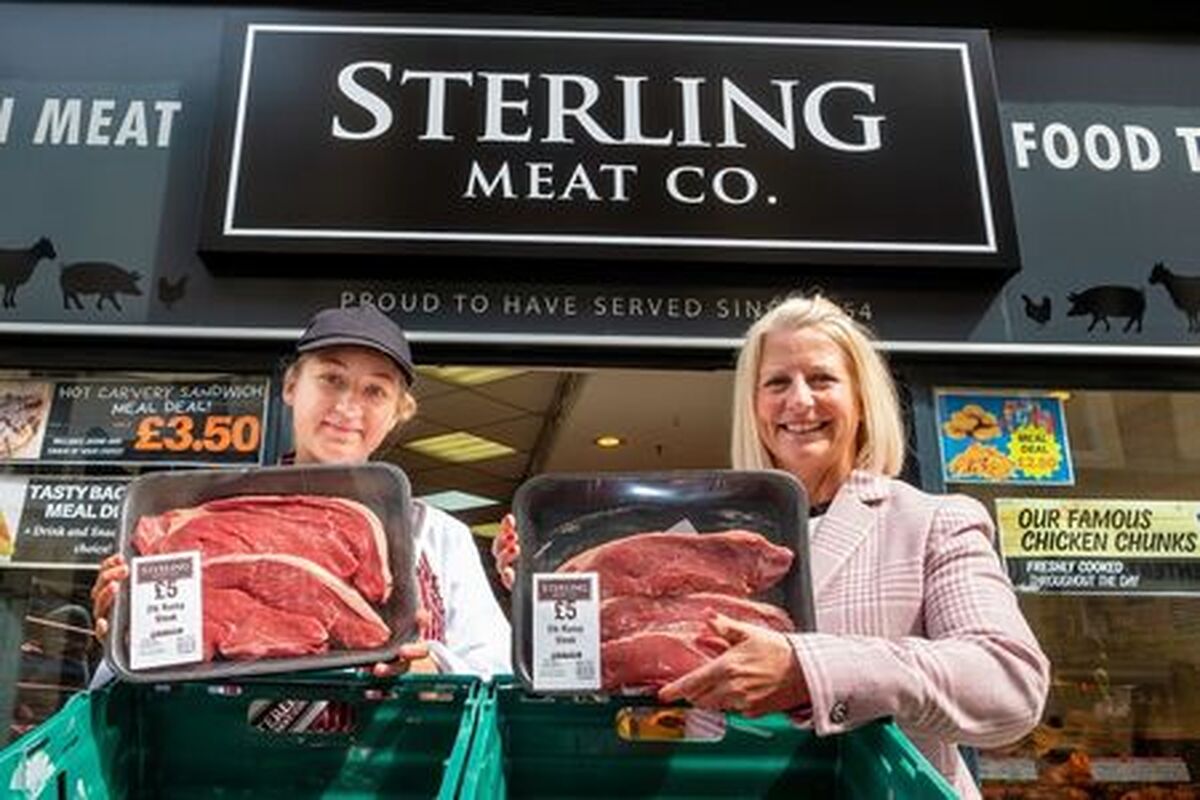 The transformation of the former Crawshaws shop in Hull city centre has begun.
A striking new sign displaying the new name – Sterling Meat Co – signifies the changes at the popular butcher's shop.
And the plans will also see more space for customers and an open kitchen design.
The changes will take place in the next few months as part of a major investment by the company.
Managing director Jim Viggars said: "The rebrand of our shop in Whitefriargate as Sterling Meat Co has been very well-received.
"The internal improvements are about visible aesthetics and showing people where their food comes from and how it is being prepared.
"Customers in Hull are delighted with what they have seen so far and that instils us with absolute confidence. We've also had a lot of support from HullBID and look forward to sharing in the success of their food activities.
"Product quality, customer service and value will be at the forefront of our strategy and Sterling Meat Co will be renowned for delivering the very best that the high street can offer."
The Whitefriargate shop employs about 10 people with a further 20 staff working at the company's Bransholme outlet.
Mr Viggars said the new owners have a vision for each store and the focus will be on quality of products, excellent service from staff and value driven by removing unnecessary costs.
He said: "The owners are investing a significant amount. They want to make sure that every shop feels right as soon as you step inside, it feels modern, fresh and enticing, and most importantly the food offered is of high quality."
Kathryn Shillito, HullBID executive director, said: "Whitefriargate is the focus of a major regeneration initiative and it is encouraging to see that Sterling Meat Co has committed to this significant investment in the workforce and in the city centre.
"We look forward to introducing them to the city through the Hull Street Food Nights and the Yum! Festival of Food and Drink and we hope their confidence in Hull will attract further investment".