From jamie;goodwin@hullcc.gov.uk | Monday 24 February 2020
Anlaby firm branching out with more staff after getting Aura Innovation Centre well-connected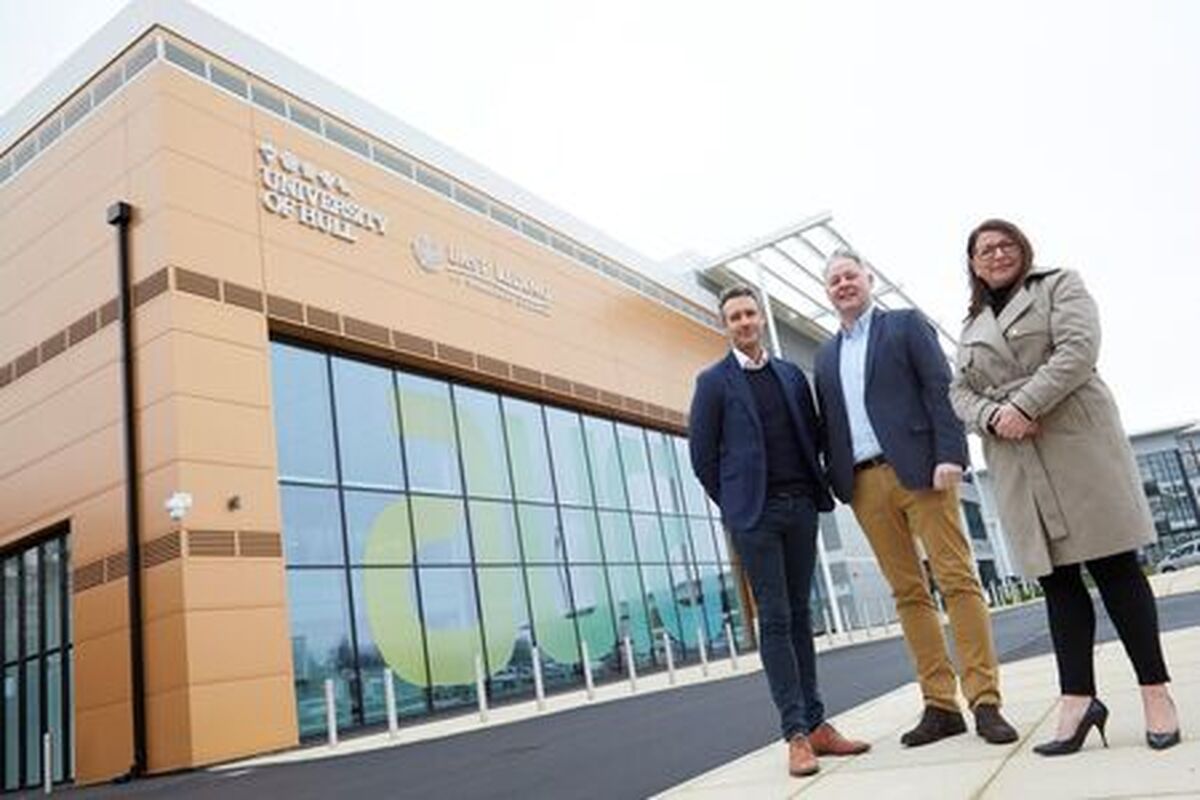 A business which has branched out from telecoms to energy and now IT services is expanding with more space and people.
River business services, which was launched in 2016 by brothers Ashley and Guy Hunter, has provided super-fast connectivity during the past 12 months for clients including the Aura Innovation Centre in Hessle and the main Hull College campus.

The company also agreed an exclusive partnership with Carphone Warehouse to offer O2 and EE to business customers and provided internal LED lighting for the offices of a £130 million company in Birmingham.
Managing director Ashley is now targeting profile and product development as the company moves to bigger offices at The Bloc, the Anlaby office complex built by Allenby Commercial.
He said: "Just before Christmas there were six of us and in a few months' time we're likely to be in double figures. From there, anything can happen as we roll out some exciting new ideas for green energy and bespoke IT packages for SMEs."
The £12 million Aura Innovation Centre at Bridgehead Business Park, Hessle, completed late last year, will have its official launch in the spring.
The centre is a collaboration between the University of Hull and major players in offshore wind and low carbon energy. A key feature is the data connectivity to the main University of Hull campus provided by River in partnership with fibre network operator MS3.
Ashley said: "We installed two dark fibres on resilient routes to provide unlimited bandwidth between Aura and the University campus at Cottingham Road with bulletproof resilience so no matter what happens, the centre will never be without connectivity.
"Installations like this would not have happened in Hull 10 years ago because the technology was simply not available, but the development of fibre networks within the city has opened up the market to provide the connectivity that projects like this need – robust solutions at sensible price points.
"It is a key element in the development of Aura and it will also present opportunities for every business along the route. It allows businesses to improve what they do using a cost-effective solution."
Lesley Gradwell, a recent appointment as business development manager, said: "We have big name clients coming through the door and smaller companies who are working with us. As they build we grow with them, offering a wider variety of services and bespoke options from our growing portfolio.
"We have moved into a bigger office because we need more desks. The big ideas for 2020 are to challenge in IT services and support, with our new bespoke SME package addressing common problems for firms which don't have the resources for an in-house IT skill set.
"Our new energy products will include EV charging stations. There is huge value in providing electric cars for employees because there are massive incentives and benefits – all businesses will experience growing demand from people wanting to use electric cars and landlords will have a business obligation to provide charging points.
"Green energy is at the top of the agenda and certainly in the Humber area, and it's about getting a supplier who can give you green energy at about the same price as brown energy. Sometimes the cost difference can be very small. We want to get people using green energy and using less of it."