From jamie.goodwin@hullcc.gov.uk | Friday 19 June 2020
Independent businesses in Humber Street have reopened with safety measures in place.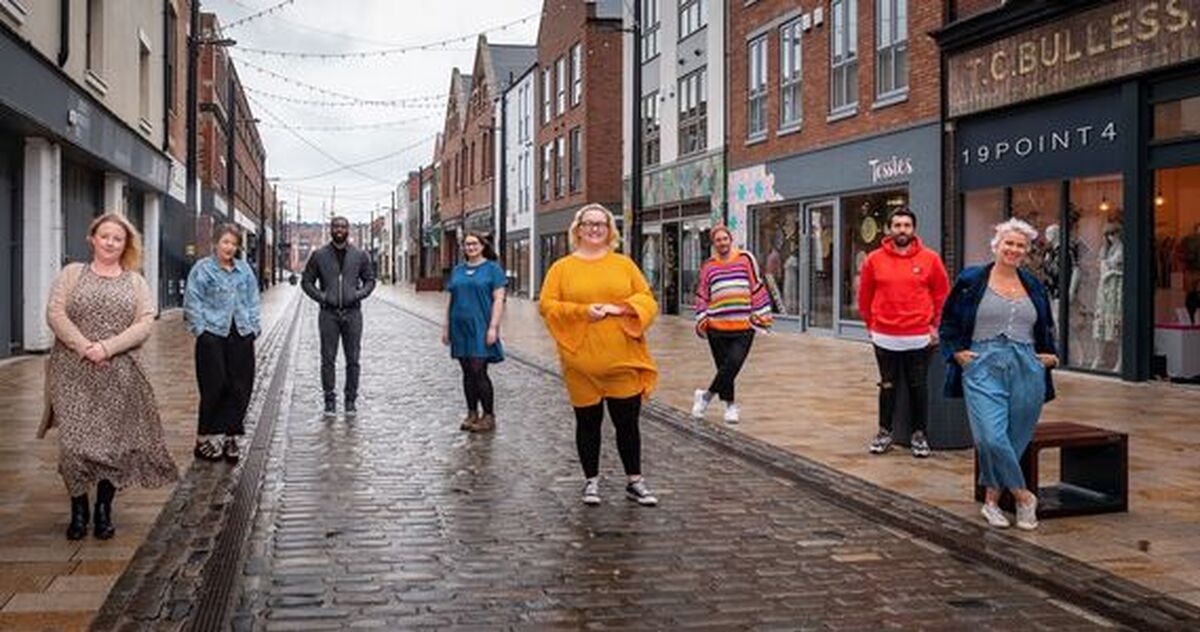 Retail has returned to Hull's Fruit Market as traders reopen their doors to shoppers.
Independent businesses in Humber Street have reopened with safety measures in place, including hand sanitiser stations, contactless payments, two-metre socially distanced floor markings, one-way systems and limits on shoppers allowed inside at any one time.
While several Fruit Market businesses had continued to trade online during the lockdown – and The Store On Pier Street had remained open throughout – other shops were forced to close.
Traders said they were thrilled to welcome back customers after a three-month closure.
Poorboy Boutique reopened with a 50 per cent discount for NHS staff until Sunday.
Owner Riccardo Seaton said: "It's very exciting to be back. The Fruit Market is very special for us and it's great to see our customers in person again.
"We've been here from the beginning and it's very close to our hearts. It's an up-and-coming, vibrant place with so much diversity and local independent businesses creating a great vibe. I have every confidence we'll continue to flourish."
Alice Thomson and Joseph Cox, co-owners of Form Shop & Studio, are also enjoying seeing customers again.
Alice said: "We've missed them. We have a lot of regulars who we haven't seen for months and it will be lovely to catch up and thank them for sticking by us and ordering online during lockdown.
"The Fruit Market is where we started and where we continue to grow. Every new business that sets up here becomes part of the family. We're getting straight back to work and planning for the future again, making it as easy and as comfortable as possible for our customers to return."
The return of the Fruit Market commercial community has been backed by Wykeland Beal, the joint venture of commercial developer Wykeland Group and housebuilder Beal Homes, which is leading the regeneration of the area, working in partnership with Hull City Council.

Tom Watson of Wykeland Group said: "It's great to see the fantastic independent retailers in Humber Street open once more.
"They have all proven to be tremendously resilient in responding to the challenges posed by the Covid-19 outbreak, including by launching innovative online services and now adapting their shops to create a safe and welcoming environment for customers to return."
56666