BY Lucy Bannister | Tuesday 13 December 2022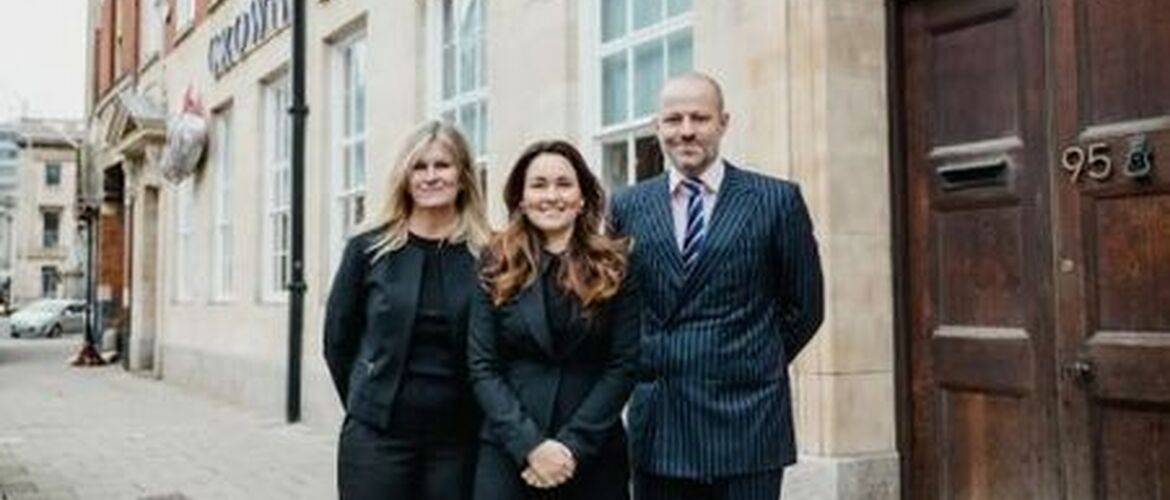 Hull's Crown Chambers are expanding into a larger home as they continue to grow
A barristers' chambers founded two years ago is on the move to new premises with the space to accommodate its plans for growth.
Crown Chambers was set up in Hull by 10 founding members and has more than quadrupled its headcount, with further recruitment to come.
Its new home is a city centre Georgian property restored by Allenby Commercial.
Naomi Madderson, head of chambers and barrister, said: "The people who formed Crown Chambers chose Hull because it was felt there was a need to modernise the concept of a chambers generally and, being local practitioners, this galvanised us into creating one.
"In many ways the move symbolises a physical metaphor of the journey we have travelled as well as one which shows where we need to be.
"It is both significant and exciting for those who set up chambers; those who have joined since and those who are embarking on their future careers at Crown."
Crown Chambers was the first new set of barristers' chambers to be created in Hull in 65 years when it was established in June 2020 at The Pathway, Bowlalley Lane.
The practice now comprises more than 30 members as well as four clerks and other support staff plus a growing number of pupils.
Its new base at 93-95 Alfred Gelder Street was acquired by Allenby Commercial in 2013 as a derelict shell. The property has been renovated to provide modern work space.
Madderson added: "We were on the lookout for a new building and we had seen a few but we were aware this was coming on the market.
"Once you walk in you get the open, fresh, innovative feel. I knew instantly it was the right building for us.
"The location could not be more convenient. It is right across the road from the Combined Court Centre and the space gives us the ability to keep growing."
The move will also support Crown Chambers' plans for more in-house training.
Charlie Allenby, development manager at Allenby Commercial, said 93-95 Alfred Gelder Street was bought as an opportunity to create a property which would be sought after for its combination of historic features plus modern touches which include a first-floor city garden.
He said: "We secured a tenant as soon as the work was completed and, as they outgrew the building, we were approached by Crown Chambers.
"We've always held the view that the property would make the ideal headquarters for an ambitious, expanding business and we're confident Crown Chambers will thrive here."