From jamie.goodwin@hullcc.gov.uk | Wednesday 7 October 2020
MyTopia - Green City Builder simulation launched by Marketing Humber as part of The Waterline Summit 2020.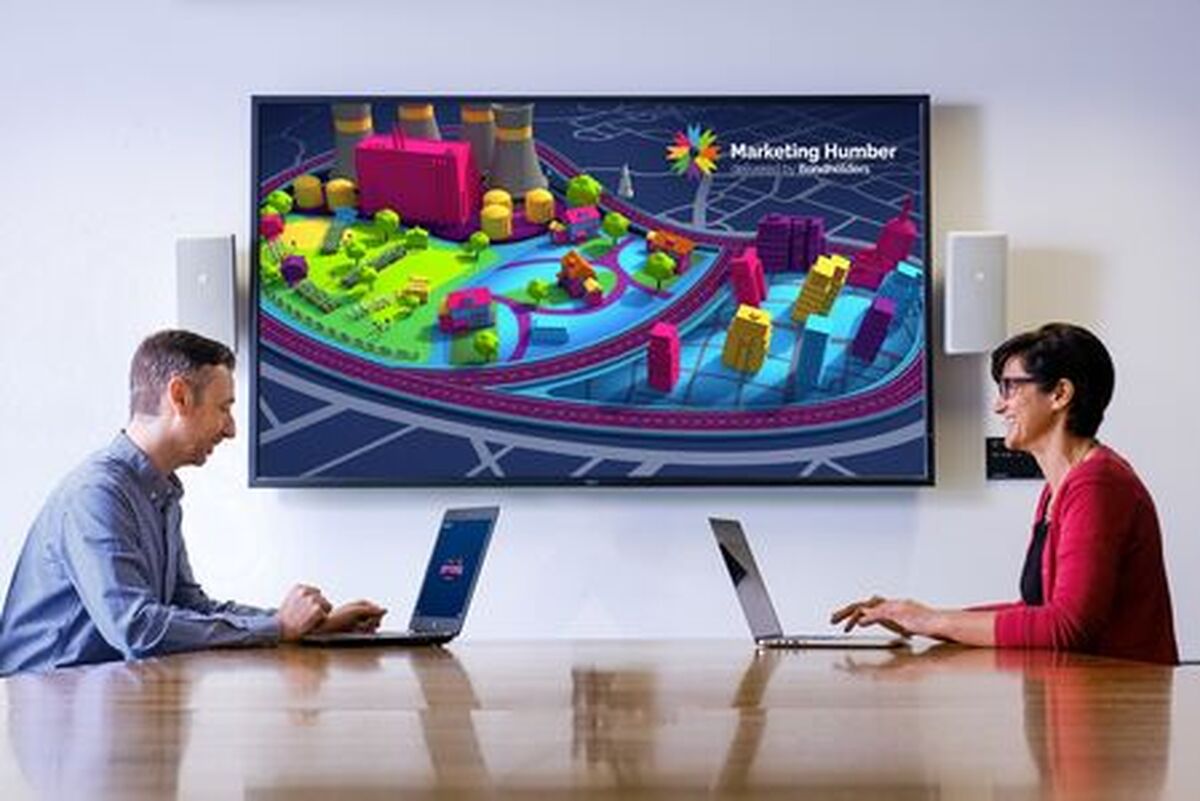 A new game is being used to highlight the devastating impact carbon emissions have on the environment ahead of a pioneering climate change summit.

The retro-style MyTopia – Green City Builder game has been launched by Marketing Humber as part of The Waterline Summit 2020 to show how the choices people make impact upon their immediate and wider surroundings.
The week-long summit will begin on Monday 19 October and bring together businesses, community groups, colleges and schools to position the Humber at the forefront of the global transition to a zero-carbon future.
Following the inaugural Waterline Summit last year, Marketing Humber is staging this year's free event online, due to Covid-19 restrictions.
The immersive digital summit will feature leading names from the fields of media, business and finance, as well as sustainability experts.
Watch a video about the event below.
People across the region are being urged to play the MyTopia game to enhance their awareness of the impact of global warming. Players can submit their scores, which will be displayed on a live leaderboard throughout the summit.
Diana Taylor, managing director of Marketing Humber, said: "MyTopia is a fantastic way for people across the region to join the fight against climate change.
"It highlights, in an enjoyable way, how our everyday decisions impact on the environment and how we can all play our part by making changes in our lives.
"It is absolutely vital the region is united on this issue, and this is one way we are bringing people together."
Developed by local companies Edenic Group and Clay10, Mytopia allows players to build their own city with their answers to a series of multiple choice questions.

Players are asked to consider carbon footprint, economic prosperity, employment, wildlife and health and wellbeing in the choices they make. Players will be scored on how their choices contribute to creating a sustainable future.
The Waterline Summit exhibition and debate are free to attend. Register and see full event details here.
MyTopia is available online now. To play and submit your score to the summit, visit www.mytopiagame.co.uk.