BY admin | Wednesday 9 May 2018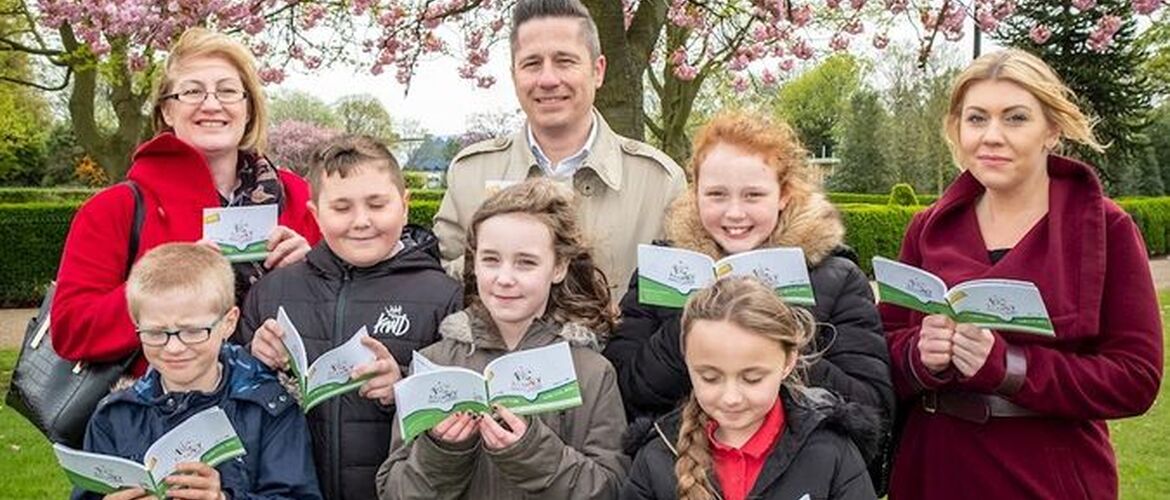 Three of Hull's most high-profile businesses have pledged their support for a festival which promotes reading for pleasure as a key element of a child's development.
Organisers of The Big Malarkey children's literature festival hope the sponsorship from Hudgell Solicitors, KCOM and Sewell Group will help them establish the event as an annual, national celebration of reading and writing.

Michelle Alford, Director of Library Services for Hull Culture and Leisure Ltd, said: "We are really grateful to such prominent members of the city's business community for their support for The Big Malarkey.
"We have funding from the Arts Council and from the James Reckitt Library Trust as well as a contribution from the library service with staff time and resources in order to make sure we have a festival that that will be bigger, better and more exciting than in 2017. We are already looking forward to 2019 and beyond."
The Big Malarkey was one of the most popular events during Hull's UK City of Culture year and will also have support from the Back To Ours programme as it returns to East Park in Hull from 20–24 June this year.
The festival will feature three days of activities for schools, providing opportunities for more than 2,000 children to meet authors and illustrators and to create their own stories. The schools events will also include the James Reckitt Hull Children's Book Award, with 450 children assembling in the Big Top to choose their favourite author for 2018.
The weekend activities will be open to the public. Tickets are on sale now through the official website at www.bigmalarkeyfestival.com and the performers are promising a programme packed with fun – and surprises.
Cathy Phillips, KCOM's Chief Marketing Officer, said: "We're delighted to be supporting The Big Malarkey Festival which looks set to be an exciting mix of fantastic literary events once again.
"As a company that's been at the heart of the Hull and East Yorkshire community for more than a hundred years, we know how important it is to support the next generation of readers and help fire those young imaginations, opening up whole new worlds of creativity and potential."
Martin Stead, Managing Director of Sewell Facilities Management, added: "We work a lot in schools as a facilities management company and we see the work that goes in from the teaching community. We just want to play our part in the development of children who are going to be the potential next employees and customers for us.
"We get involved with a lot of reading projects. It's a vital life skill and supporting events like this that can spark that excitement to read."
Andrea Beer, General Marketing Manager at Hudgell Solicitors, said the firm supported The Big Malarkey last year as one of the City of Culture business partners.
She added: "As a company we have always been keen to support education. The Neil Hudgell Trust has always supported things like that to help young people and to develop their aspirations.
"We were keen to get involved again this year. A member of our team attended last year and thoroughly enjoyed it. They came back and said they had had a fantastic time. They found a really good atmosphere with different generations coming together and doing things together as a family."
Michelle added: "We know that reading for pleasure is one of the single most important things that children can do to improve their academic achievement. They will reach a higher level if they read for pleasure. It is more important than socio-economic background."