From jamie.goodwin@hullcc.gov.uk | Monday 22 July 2019
Organisers hope eighth Humber Street Sesh will see festival-goers go green by ditching single-use plastic in favour of reusable cups and bottles.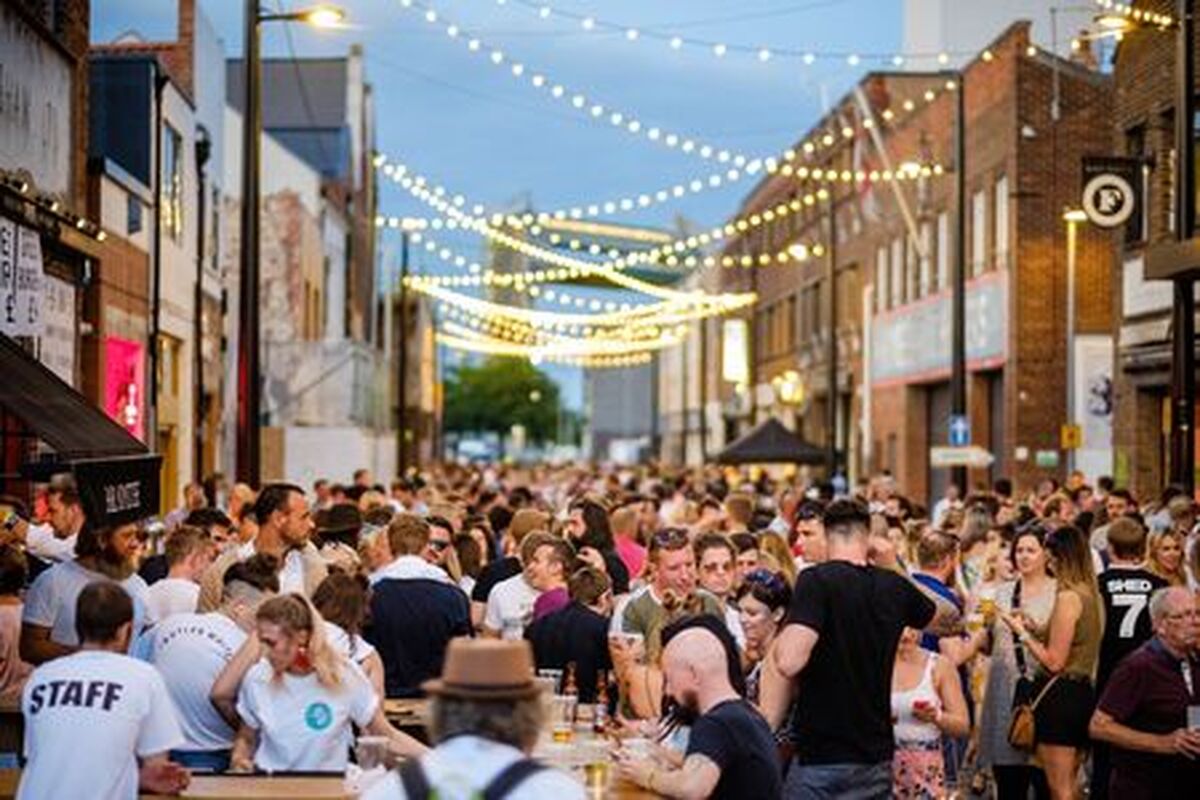 Hull's biggest festival for emerging talent is aiming to make this year's event the greenest yet.
Now in its eighth year, the award-winning Humber Street Sesh returns on Friday 2 and Saturday 3 August with 200 acts performing on 14 stages across Hull's waterfront.
Last year saw the grassroots music festival double in size and add an extra day.
And the addition of Friday night and site extension to the west of Hull Marina gave Sesh organisers the freedom to invite some of the UK's hottest new talent this year including The Hunna, The Blinders, Yonaka, The Hubbards, Marsicans, Life and King No One.
With crowds expected rival last-year's 32,000, organisers are hoping festival-goers will go green by ditching single-use plastic in favour of reusable cups and bottles, with free water stations provided by Countrywise Water Coolers.
The University of Hull, Sesh Principal Partner and sponsor of the Main Stage, will once again operate a cup swap scheme across the three main festival bars, with the provision of reusable drinking cups that can be used across the site.
Hull Trains is sponsoring the Dead Bod Stage and promotional activity will include free branded multi-use water bottles.
Wilberforce Sixth Form College is sponsoring the solar-powered Youth Stage, with students producing a work of art from plastic that will be showcased in the Wilberforce Snapchat tent.
Last year's Humber Street Sesh doubled in size.
Food vendors are being encouraged to use compostable food packaging and fully recyclable cups for hot and cold drinks.

Humber Street Sesh director Dave Mays said: "The Sesh continues to get bigger and better each year, but we want it to grow sustainably in more ways than one. That's why we want to encourage people to do the right thing by avoiding single-use plastic.
"At last year's Sesh, 38,000 plastic water bottles were disposed of, so we really want to encourage green practices and promote reusable options this year and for future festivals.
For the first time, businesses will be open along the full length of Humber Street, with many new family-friendly attractions taking place around the C4DI building and the Stage@The Dock amphitheatre.
Funfair rides, the Hull Scrapstore, Beats Bus and family area will be located in front of the C4DI tech hub. More fair rides will be sited in the Wellington Street and Nelson Street areas, while there will be face painting and art activities in another family area on Victoria Pier.
Stage@TheDock will host the Hip Hop Amphitheatre, while music fans will be able to enjoy artists on the Strummerville Stage in the new Humber Street performance venue and on the Youth Stage in Wellington Street.
Traders in and around Humber Street are supporting the drive to make Humber Street Sesh more eco-friendly, with most already signed up to the nationwide campaign Refill, which encourages people to carry a reusable bottle instead of buying a plastic one.