From jamie.goodwin@hullcc.gov.uk | Monday 8 July 2019
More local businesses are being sought with the aim of harnessing culture to continue the regeneration of the city.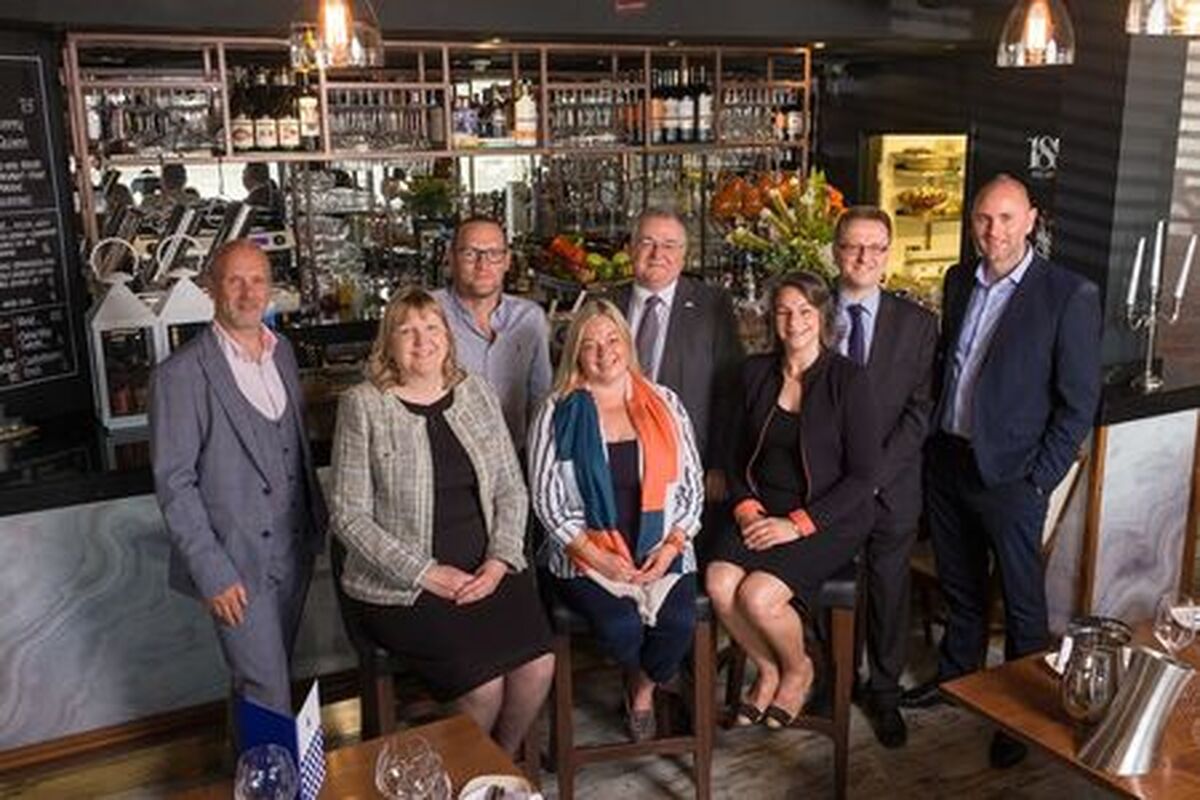 A group of businesses that came together to add corporate clout to Hull's successful UK City of Culture 2017 campaign is now stepping up its efforts to build the legacy by supporting large and small events in the city.
Surviving members of the Hull Business Angels are seeking more local businesses to join them with the aim of harnessing culture to continue the regeneration of the city.
They hope interest will be ignited by Humber Street Sesh which, with the help of the Angels and other sponsors, expects to attract around 40,000 people to a music festival in Hull's marina area during the first weekend in August.
Andy Capes, office managing partner at RSM UK in Hull, said: "Humber Street Sesh is a fantastic event. It brings the city together. It's at the heart of Hull's culture. But the involvement of the Business Angels is not just about business. It's about continuing to support culture in the city of Hull.
"We want to showcase the festival and promote Hull as a city. We want the businesses themselves to network, show what Hull has to offer and build the city up as a major player. It's about enhancing brand Hull."
The Business Angels came together in 2013 as the catalyst for business support for Hull's UK City of Culture 2017 bid, which was announced as the winner later that year. As 2017 ended, the commitment was continued by RSM UK, Gosschalks solicitors, Spencer Group engineering, St Stephen's shopping centre, The Deep, Neill & Brown global logistics and F&T Vending.
They have since been joined by Hull City Wide, a partnership of Hull City Council, with Keepmoat Homes, house builders Persona and Strata, and commercial development company Priority Space.
Sponsorship from the Business Angels has helped Hessle Theatre Company to present its productions on the big stage at Hull New Theatre, but the biggest investment is in Humber Street Sesh, which will take place on 2 and 3 August.
The Sesh was launched in 2001 in a pub in Hull and still takes place every week. An additional event in the old warehouses of Humber Street in 2012 was intended as a "small", free festival but attracted 10,000 people and became annual.
In 2018 it expanded to the western side of Hull marina and became a two-day event. The audience has grown in spite of the introduction of admission charges, with 40,000 people attending over the two days and local hotels reporting a 20 per cent rise in business. Social media stats show a reach of 1.6 million people on Facebook and a Twitter following of 10,700.
This year Humber Street Sesh will again take place over two days and will feature more than 200 bands including Friday night headliners The Hunna. Weekend tickets cost £25, with organisers able to keep prices down because of the growing support from sponsors.
To find out more about joining the Business Angels, contact Phil Withers on LinkedIn.

Find more information about Humber Street Sesh here.