From jamie.goodwin@hullcc.gov.uk | Monday 13 January 2020
Lucy Musgrave has become an online hit with her vegan recipes through her Pure Delicious Instagram page.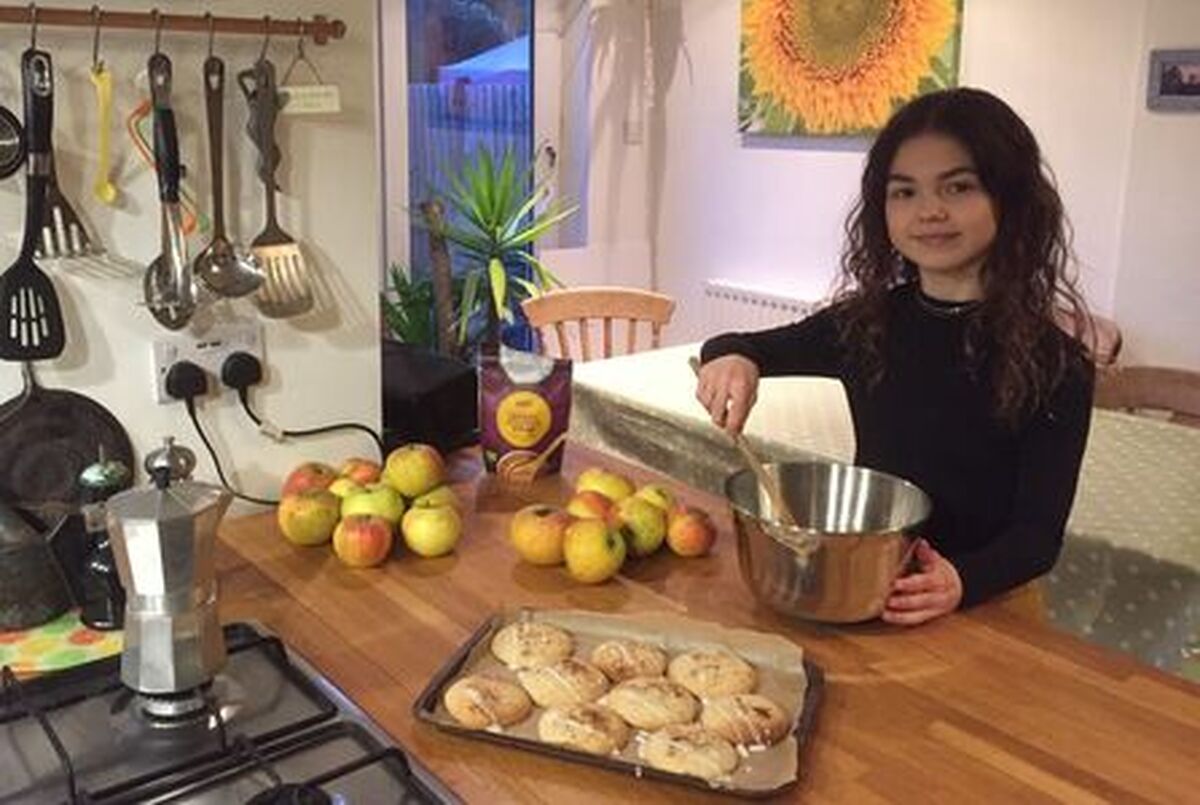 A 15-year-old girl from Hull has been invited to act as a consultant chef at one of the city's best restaurants.
Lucy Musgrave has become an online hit with her vegan recipes through her website, Pure Delicious.
She has now been invited to work at 1884 Wine & Tapas Bar to present a special menu for a Veganuary night – despite being too young to work in the restaurant's kitchen.
She will devise about half of the dishes and will create some of the dessert elements in her kitchen at home, which has been brought up to food hygiene standards to support her own business.
Deborah Spicer, director of 1884 Wine & Tapas Bar, invited Lucy into the restaurant after hearing how she set up Pure Delicious, which supplies recipes and advice to large and small businesses around the UK.
Lucy said: "The night at 1884 Wine and Tapas Bar is a massive opportunity for me and I'm hoping that everyone else gets as much out of it as I will. I'm so excited to join with Deborah and her team to create some delicious plant-based tapas and think it really is going to be an amazing night.
"I love how 1884 are so open to new ideas, and willing to adapt traditional dishes to be vegan – with no compromise on flavour or quality. With the new vegan menu launching as well, there will be some pretty spectacular options for everyone."
The Veganuary event on Thursday 30 January is part of a programme planned by the restaurant to celebrate ten years since it opened as The Wilson in 2010.
Lucy built her social media audience through her Instagram page and then added a website as a platform for sales of her e-book, Powered by Plants. From there she progressed to supplying online content for vegan food producers and distributors and she is now expanding her own range of products made at her home in Bricknell Avenue.
Funding from the John Cracknell Youth Enterprise Bank in Hull paid for Lucy to complete training with Golding Computer Services to gain a qualification in computerised accounting for business awarded by the International Association of Bookkeepers (IAB).
She will be 16 in March and is working towards taking her GCSEs at Kelvin Hall School, with plans to progress to A Levels whilst also expanding her culinary activities.
Deborah said: "We were thinking about having an event to launch the new menus and when we met Lucy everything fell into place. We're looking forward to the Veganuary night very much and we hope to do more in the future in between Lucy's exams to help her gain experience of the food industry and to help us cater for the growing vegan market."
The Veganuary night at 1884 Wine & Tapas Bar will take place on Thursday 30 January at 6.30pm for 7pm with 10 vegan dishes plus dessert and vegan sangria – including a non-alcoholic option. Price is £25 per person. To book, call 1884 Wine & Tapas Bar on 01482 216306.