BY Michael Berriman | Friday 19 February 2021
Siemens Gamesa has submitted a planning application to potentially double the size of their existing manufacturing facility at Alexandra Dock in Hull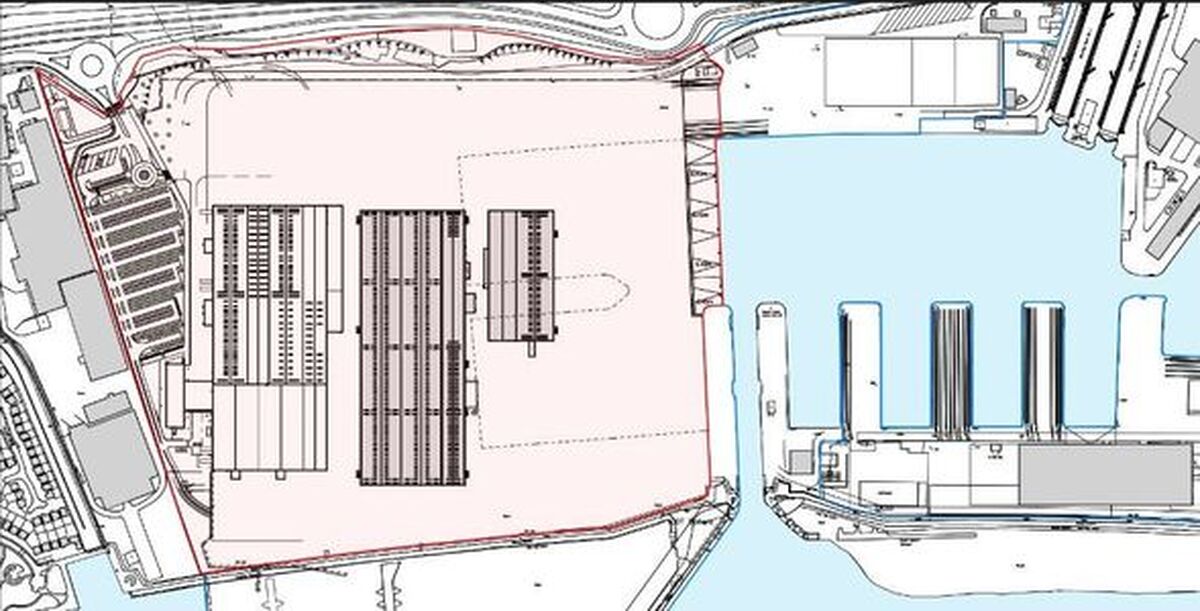 Hull City Council has welcomed a new "game-changer" planning application, from Siemens Gamesa, to double the size of their blade manufacturing facility in the city, potentially creating hundreds of new jobs.
If plans go ahead, Siemens Gamesa will dramatically extend their facility on Alexandra Dock from 36,000 sq m to 77,600 sq m to support the growing North Sea wind energy industry
The proposed development will be dependent on Government support and Siemens Gamesa securing work for the next phase of development on the offshore wind farms. It could see blades in excess of 100 metres being developed in Hull.
Councillor Daren Hale, Hull City Council's Portfolio Holder for Economic Investment and Regeneration, said: "This is thrilling news for Hull and if this goes ahead it will help to further cement the city's position at the forefront of the green economy revolution.
"As we've seen in the past, investments like this have transformed the city and this latest plan could be a game-changer. It could be critical in supporting the recovery of Hull in a post-Covid economy at a time when so much is uncertain.
"Investments by Siemens Gamesa have already created over a thousand jobs in this city and these new plans have the potential to create hundreds more skilled opportunities.
"Hull City Council is committed to a zero carbon future and, by working with our private sector partners, this plan could be another major milestone in that journey.
"This has great potential for Hull and we now need the Government to support Siemens Gamesa so they can continue to invest in the city and deliver more clean and cheaper energy to consumers."
When Siemens Gamesa opened its facility at Green Port Hull, it created more than 1,000 new jobs for Hull – 97 per cent of which were filled with talent from a 30-mile radius – and now contributes more than £73m GVA to the local economy.
The renewable energy giant also attracted a raft of new businesses to the supply chain in the city, subsequently there has been £3bn in public and private sector investment in Hull.
Hull City Council has committed to becoming carbon neutral by 2030 and a recent Local Government Association report said the city could see the creation of 6,143 green jobs by 2030 thanks to the growth of the renewable energy sector.