BY Lucy Bannister | Wednesday 23 February 2022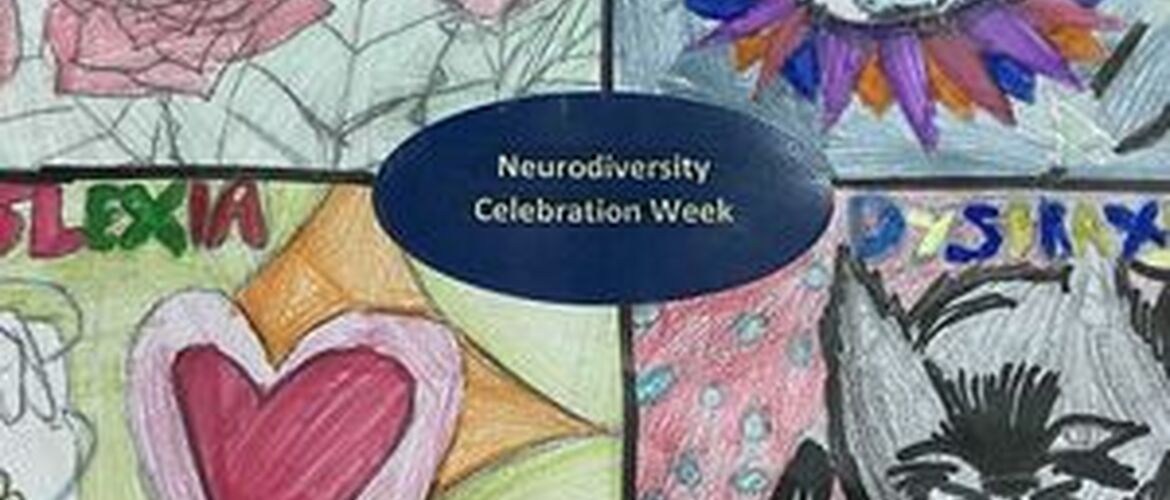 What is neurodiversity to you? Show us! Enter our new competition to celebrate upcoming Neurodiversty Celebration Week. Great prizes are on offer!
Hull City Council, along with Hull Culture and Leisure and the John Cracknell Youth Enterprise Bank will be celebrating Neurodiversity Celebration Week next month by inviting young people to take part in a competition celebrating neurodiversity.
Neurodiversity Celebration Week takes place from March 21–27 this year. The week is a worldwide initiative that challenges stereotypes and misconceptions about autism and learning disabilities.
The initiative has two aims. The first is to encourage schools to recognise the strengths and talents of young people who are neurodiverse who think and learn differently, including students who are autistic, dyslexic, dyspraxic, have dyscalculia or who have ADHD.
People who for instance have dyslexia are good at problem-solving and focusing on the wider picture, so many people who have dyslexia make great business leaders. Many entrepreneurs consider themselves neurodivergent and it is reported that 20% of the UK's business self-starters are dyslexic and 35% of company founders in America consider themselves dyslexic.
The competition challenges young people aged 25 and under in Hull to produce an image to illustrate at least one of the conditions that come under the neurodiversity banner.
Individuals and schools send them to the council and post them on their social media accounts, in particular with the following hashtags #NeuroDiversityWeek and #HullNDW22.
Last year's winner was by Macauley an enterprising student of Northcott School who presented his winning image to Hull City Council.
A judging panel will be chaired by Councillor Aneesa Akbar who will choose the individual three winners. They will receive cash prizes of £75, £50 or £25 and the educational establishment with the overall best entries will receive £250 from the John Cracknell Youth Enterprise Bank to go towards celebrating Neurodiversity Celebration Week 2023. The winners will have afternoon tea with the Lord Mayor and have their images placed in the Ferens Art Gallery.
Councillor Aneesa Akbar Cabinet Member for Communities said: "I am delighted to be chairing the judging panel for this competition to celebrate Neurodiversity Week and looking forward to seeing some great entries from the young people of Hull."
"At Hull City Council, we believe it is important to raise awareness and encouraging openness around neurodiversity we hope it will ensure our employees are treated fairly and have the confidence to discuss the help they need."
Lucy Beaumont, Comedian and Vice President of John Cracknell Youth Enterprise Bank said: "The John Cracknell Youth Enterprise Bank are delighted to be sponsoring this competition to celebrate Neurodiversity Week, so please get your school and pupils to enter, along with those aged 25 and under. Not only will it help raise the profile, but it's a chance to have fun and win cash prizes – and who knows, afternoon tea with the Lord Mayor of Hull.
"All you have to do is send your image in to the council and don't forget to put it on social media with the hashtags #NeuroDiversityWeek and #HullNDW22 so I can see it!
"Together we can celebrate all those in our community who are neurodiverse."
At a national level, Neurodiversity Celebration Week has over 1,400 schools and 685,000 students worldwide signed up to celebrate through themed events, guest speakers and raising awareness.
The week is endorsed by over 20 charities and hundreds of businesses and organisations also take part, including the Stock Exchange, the U.K. Ministry of Defence, the Royal Navy, Deloitte, Savills and AstraZeneca.
Many leading entrepreneurs including Richard Branson, Bill Gates, Lord Sugar, Anita Roddick, Jamie Oliver and Ikea founder Ingvar Kamprad are neurodiverse, clearly showing that it is no hindrance to success.
Enter the competition by Thursday 31 March.
Here are the details for entering:
Please email images to charles.cracknell@hullcc.gov.uk.
Alternatively, you can post them to:
FAO Charles Cracknell
Neurodiversity Celebration Week Competition
Hull City Council Guildhall (Room 22D)
Alfred Gelder Street
Hull
HU1 2AA