BY Sam Walker | Friday 13 October 2023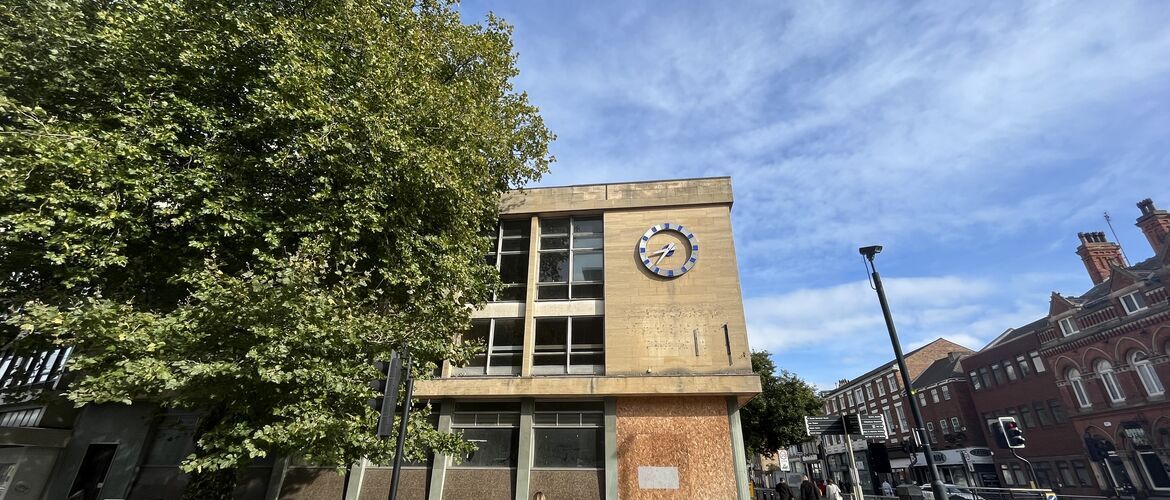 The former Lloyds Bank building on the junction of George Street and Bond Street will undergo a full refurbishment to create 46 residential properties thanks to support from Levelling Up Funding (LUF).

A total of £550,000 has granted by Hull City Council from the government's LUF towards to £7.4 million project.
Applicant Modernistiq (Hull) Ltd has plans for restoration of the full building, inside and out, which will bring back into use almost 3,000 sqm of unused floor space in the city centre.
Plans have been approved to convert the former banking hall on the ground floor to 22 flats, whilst the upper floors have permission to be altered from offices to an additional 24 dwellings.
Part of the works will also include restoration of the original Bond Street elevation clock face and painting and cleaning to the building's historic façade.
Once the makeover is complete, it will not only provide modern, high-quality city centre living, but also local jobs.
In total, almost 9,500sqm of vacant floor space will be brought back into use.
Cllr Paul Drake-Davis, the council's portfolio holder for regeneration and housing, said: "This is an excellent project which will bring back into use a large, vacant building, whilst also providing new city centre residential opportunities.
"The Levelling Up Fund continues to contribute to Hull, bringing in private investment to help regenerate our city centre."