From jamie.goodwin@hullcc.gov.uk | Monday 29 July 2019
Street art to adorn walls of Fruit Market for huge music festival in Humber Street.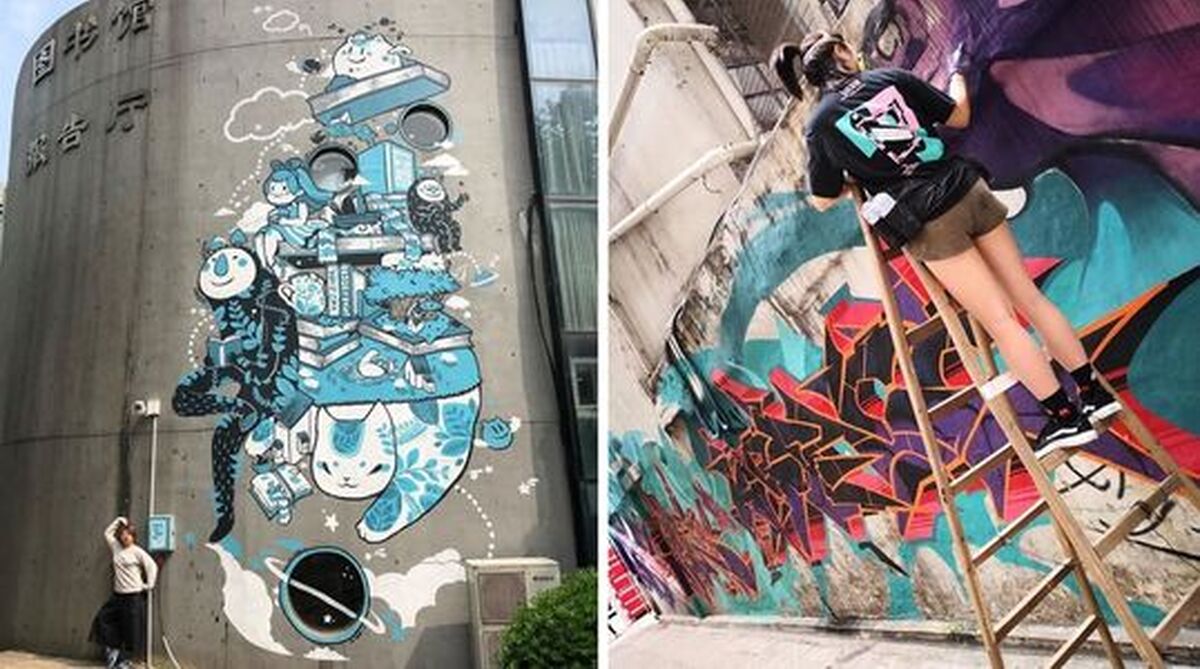 Two world-renowned street artists are heading to Hull to bring a burst of colour to this year's Humber Street Sesh.

Hong Kong's Bao Ho and Anny Chong have taken inspiration from Hull's landmarks to decorate walls in the Fruit Market before and during the two-day event this weekend.
Bao and Anny will create large colourful artworks on two walls at the rear of the Humber Street performance venue, where festival-goers will be able to watch the artists at work at various times across Friday 2 and Saturday 3 August.
Self-taught Bao, also known as Simple Bao, is the queen of Hong Kong's art scene, winning the 2015 Secret Walls art "battle", the world's premier live art event. She works on projects across the globe and has collaborated with top international brands including Microsoft, Nike and Red Bull.
She was also commissioned by Matt Groening, creator of The Simpsons, to paint one of four Simpsons commissions at the UPFest urban paint festival in Bristol last year.
Anny, also known as ANHZ, is one of the most active illustrative and colourful artists in Hong Kong, working in streets and alleys across the city, as well as in US, China and Europe.
Simple Bao has worked on projects across the world, collaborating with brands such as Nike and Red Bull.

The artists are coming to Humber Street Sesh as part of an Arts Council-funded graffiti project.
The East Yorkshire bus company has donated two decommissioned single-deckers as a canvas for other inspirational urban graffiti artists from across the UK to showcase their creative skills during the Sesh.
Live graffiti "battles" will also take place between professional graffiti artists around the Fruit Market area.
Wykeland Beal, the joint venture of commercial developer Wykeland Group and housebuilder Beal Homes, working in partnership with Hull City Council, is supporting the project and has provided the two walls to be used by Bao and Anny.
Isabelle Tracy, Humber Street Sesh Art Director, said: "We've always had graffiti artists at Humber Street Sesh and we try to raise the bar each year, so we're doing more of it and expanding into different areas.
"It's important that we bring something unique to the Sesh and this is the first time we'll be using cherry pickers so the artists can create large-scale works covering whole walls."
[caption for main pic] Anny Chong and Bao Ho from Hong Kong will bring their creative talents to the Humber Street Sesh.