From jamie.goodwin@hullcc.gov.uk | Tuesday 26 March 2019
Steve Copeman and Claire Bell have picked up the keys for their two-bedroom apartment overlooking Humber Street.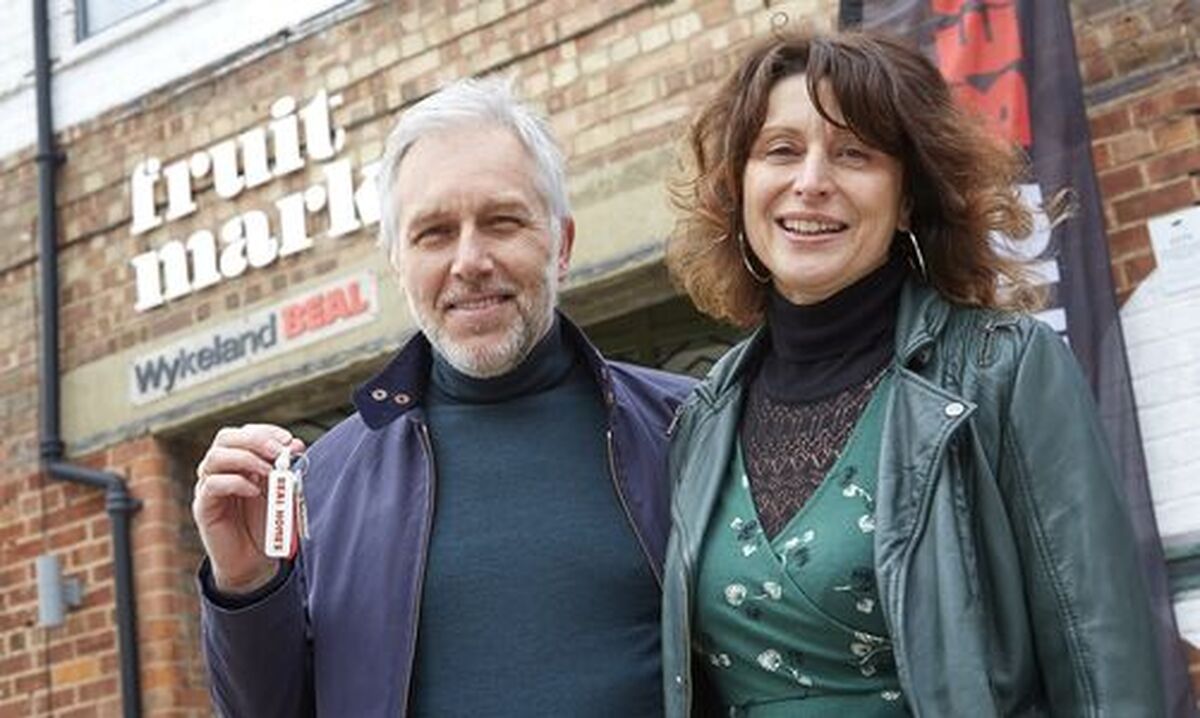 The first residents have moved in at Hull's Fruit Market development.
Husband and wife Steve Copeman and Claire Bell have become the first buyers to take the keys at a development.
The couple have bought a stylish two-bedroom apartment overlooking Humber Street in the regenerated urban village.
And Steve said they are proud to be the first residents of the new community.
"It's quite an honour and makes it even more special," he said. "We knew we would be one of the first to move in, but didn't realise we would actually be the very first until our completion day.
"Every time we go to the Fruit Market, we almost feel like tourists in our own city. So much is changing that every time we visit there is something new – you find a new cafe bar or a new view somewhere.
"We're looking forward to continuing to get pleasure from seeing the area develop, literally around us. You can really feel the potential of the place."
Steve and Claire's property forms part of Horner's Quarter, the first phase of the development, with more residents due to move in over coming weeks. Work is also well under way on the second phase, Martin's Quarter.
Steve Copeman and Claire Bell inside their new two-bedroom apartment.
There will soon be more opportunities to become part of the new Fruit Market community, with the imminent release of properties in the third courtyard, Scott's Quarter, which will form the heart of the development. Scott's Quarter will feature two and three bedroom townhouses, as well as duplex and single storey apartments.

The development has generated huge interest, with almost half of the 105 properties already sold. Properties currently available range from a one bedroom apartment overlooking Humber Street, priced at £154,995, up to £262,995 for a large, three-bedroom townhouse in Horner's Quarter.
The homes are being built by Wykeland Beal, a joint venture company formed by commercial developer Wykeland Group and housebuilder Beal Homes. The two long-established local businesses are working in partnership with Hull City Council to deliver the £80m transformation of the Fruit Market in Hull's biggest urban regeneration scheme.
Prospective buyers can visit the marketing suite in Humber Street, which is open from Thursday to Monday from 10am to 5pm. They can also call Sam Cody on 01482 323182 or 0800 6121216 or email info@beal-homes.co.uk.
Get more information on the development here.