From jamie.goodwin@hullcc.gov.uk | Monday 19 April 2021
Charity preparing to take ownership of the £8.5 million radiochemistry and cyclotron unit at Castle Hill Hospital.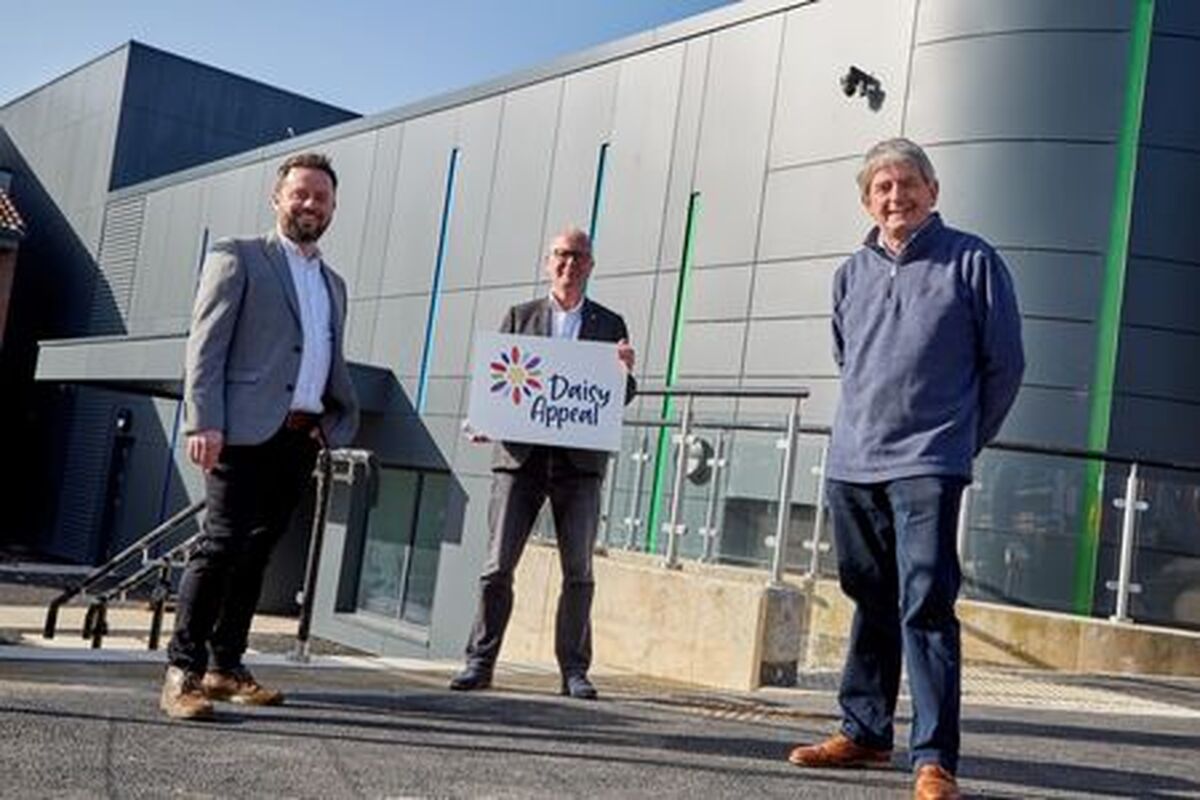 A charity which is working to improve accuracy and detection rates for cancer, heart disease and dementia across the Hull and Humber region has unveiled a dynamic fresh brand as it enters a new campaign phase.
The Daisy Appeal, which is preparing to take ownership in the next few months of the £8.5 million radiochemistry and cyclotron unit at Castle Hill Hospital, Cottingham, has also launched a new website, with e-commerce a key part of a rejuvenated business fundraising drive.
Since it was established in 2000, the Daisy Appeal has raised £20m to fund cutting-edge research and state-of-the-art equipment and facilities.
The £8m Daisy Appeal Medical Research Centre opened in 2008 and was followed in 2014 by the £4.5m Jack Brignall PET-CT Scanning Centre.
The charity has now raised £7.5m towards its target for the new MIR Centre, which is currently being built right next to the Jack Brignall Centre and will enable the delivery of radioactive tracers to individual patients quickly and effectively.
As the new building nears completion the trustees brought in Hull-based business consultant Mike Igoe to devise and deliver a new fundraising strategy aimed at securing the support of some of the biggest businesses in the region.
Mike in turn recruited digital creative agency Design Workshop having been impressed by their work on a number of business and consumer projects over more than 20 years.
Ian Croney, Managing Director of Design Workshop, said: "We've had some involvement with the Appeal in the past and with some of the trustees and their businesses and we're fully aware of the importance of the charity and this particular project. To have a facility in this part of the country that is world class is something that should be championed."
Ian and his team have also developed a range of Daisy Appeal merchandise which is being added to the new website, with an online shop alongside sections telling the story of the charity, its supporters and cancer patients who have benefited from its work.

Professor Nick Stafford, Chair of the Daisy Appeal, said: "The logo has taken pride of place on the new website and will be rolled out in the coming months as we work towards opening the new centre. Hopefully it will help our fundraisers grab the attention of prospective corporate and community supporters who can help us provide better treatment and quality of life for people with cancer, heart disease and dementia."
See the new website here.