BY Michael Berriman | Monday 13 February 2023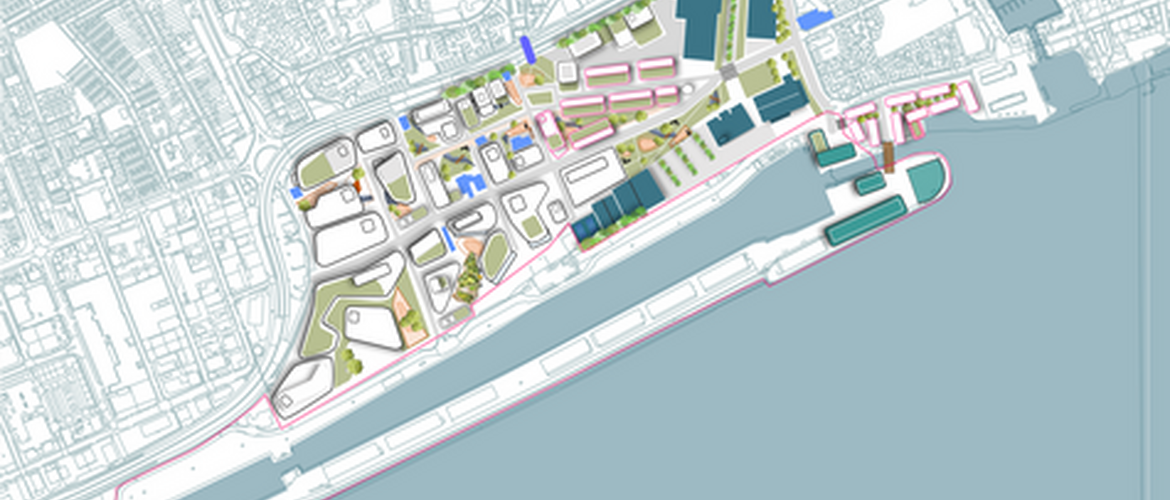 Businesses can learn more and have their say on Hull City Council's West Docklands Masterplan at a drop-in session this Thursday (16 February).
The business-focused event is from 4-7pm at Hull Ice Arena and is part of a six-week consultation on the plans which run until Friday 17 March.
It follows a successful public session held last week which saw plenty of interest and now it is the turn of local businesses to air their views.
The West Docklands area lies between Albert and William Wright Dock, Castle Street and the Smith & Nephew site.
The consultation also seeks views on the future of the Hull Ice Arena and Kingston Retail Park, and the masterplan sets out how it could create a better link to the marina and Fruit Market area.
The proposals also include a cruise terminal for the West Docklands.
Cllr Paul Drake-Davis, portfolio holder for regeneration at Hull City Council, will be in attendance for the first hour of the consultation on Thursday.
He said: "The public consultation was incredibly successful last week.
"There was a steady stream of residents, as well as some businesses, asking questions and taking in on board information and I look forward to meeting more this Thursday.
"There was support for the masterplan last week and we are keen to keep businesses involved as the development progresses to ensure everyone is on board.
"The West Docklands is a site with enormous potential and the masterplan has a strong focus on employment land to the west and commercial and leisure to the east."
Posters about the West Docklands Masterplan have been placed in various locations in Hull, with a QR code for the online consultation.
Any responses to this consultation will be considered by the council in drafting a final version of the masterplan, which will then be presented to Cabinet later this year.
More information, such as interactive maps and forums, plus the chance for the public to have their say, is available online here.
A second public drop-in session will also be held at the ice arena this Saturday, 18 February, from 11am to 4pm.